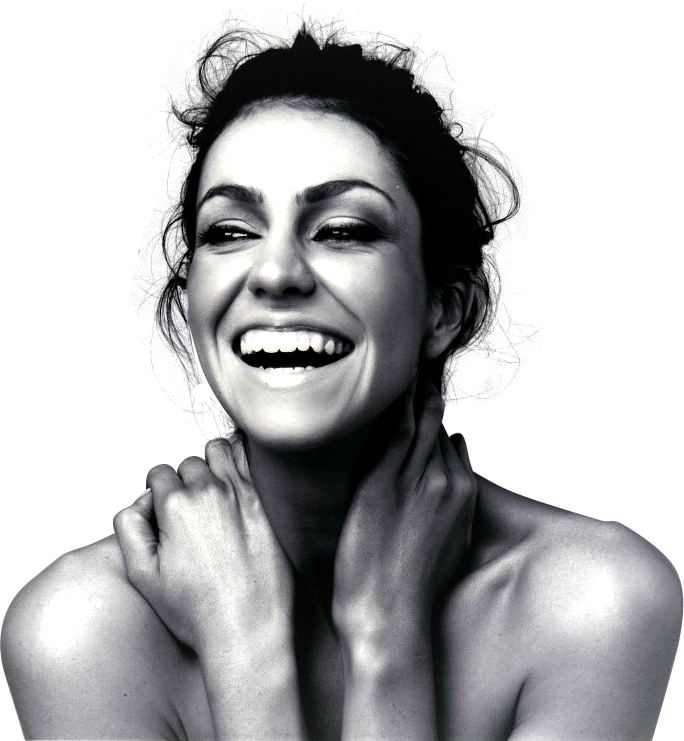 Hey Beautiful Soul, how fabulous you're here!
I'm Elise Carr, M.A. The Woman behind StellaMuse.  
Known as the 'Pioneer of Yoni-Heart-Mind Power' I mentor, council and advise your journey of Awakening from Within through Sacred Guidance, Sacred Sexuality, Spirituality & Soul. 
With unwavering presence, fierce dedication and spirited insight, I guide inspirational  souls on a purpose driven mission away from fear and illusion, and into courageous love and mental clarity. Harmonising the physical body, emotions and heart with the mind. Guiding you deeper into knowing thy self as a Soul; part of the entire cosmic fabric of consciousness. I work as a light barer in the darkness illuminating the way for them to live life as their most authentic, unique selves, aligned and here to serve the world with their skills, gifts and talents from a place of Truth, Love, Wisdom and Beauty.  
I am also a dedicated student of the Esoteric Mysteries and a certified; Tantra practitioner, Reiki Master and Holistic Life/Health Coach, as well as a Writer, Speaker, Model & Artist. 
The guide who has taken the off road in heels and blissful bare feet gathering a fabulous bag of sacred and soulful mastery, nourishing expertise and inspiring, hard won life lessons and skills to share, for you to shine.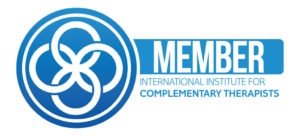 Awaken from Within. Choose to live in harmony and in touch with the power of your Heart, Mind, Spirit & Soul connection, and that which is greater than you.
The power of women's essence; from sacred sexuality to soul. Join me as I guide you to reawaken and radiate your unique Yoni-Heart-Mind Power.
Sign up and get notified when my new book comes out. Runway- Awakening in Heels. The exposé to honouring your integrity while living your dreams and fulfilling your destiny. 
I'm a…
I'm also…
I BELIEVE
I ADORE
At My Core I'm all about…
STELLA MUSE ......BELIEVE. LOVE. ACHIEVE.
Elise's Professional Bio
Elise's Presenting/Speaking Bio
Mentor & Guide – Taking a 'holistic' approach to your life through Sacred Guidance, mentorships and council. This is a deep dive into your entire life; stripping back the illusions and glamour of your personality and ego to get to the essence of your authentic truth and unique quality that makes you you. Your purpose, relationships with self and others, your sexuality, spirituality and soul, as well as your innate Yoni and personal power; how you give it away and how you can take it back. I am also a certified holistic life/health coach.
Modern Mystic – A certified Reiki MASTER / TEACHER and facilitator of Guided Chakra Regressions & Intuitive Energy Medicine healing I am a student of the Occult Mysteries and have trained with Tantra teachers, The authentic White Tigress women, Qi Gong Masters, Medical Intuitives, Shaman, Embodiment workers, Yogis & Occultists to offer diverse and rich immersion breakthroughs for my clients.
Tantra Practitioner – Through the Sacred Sexual, Spiritual and Soul I guide and mentor on weaving and expanding consciousness. This approach takes you from genitals to heart and into the mind, soul, consciousness, Spirit and beyond. Tantra is a way of life, it is a path I have committed to and I am here to light the way for you if it calls.
Model – I shot my first campaign at 7 and since then I have worked internationally, from runways and TV commercials to campaigns and magazine spreads, and I'm still loving it! Especially collaborating with ethical, organic, conscious corporations and creatives.
Writer – I'm currently writing my second book Yoni Heart Mind Power and my first novel, Runway is on her way. I can't wait to share with you super soon. Besides also creating and writing for StellaMuse, I've worked in magazine, online & newspaper journalism and as a foreign correspondent in Paris and Eastern Europe. From interviewing rock stars onboard planes to the Balkans, to running the streets of London to get the perfect quote, pen and notebook in hand. 
Speaker / MC – Whether I am holding the event or invited as a guest expert my message connects to releasing the illusions to emanate Truth, Wisdom & Love and, your unique Beauty. The harmony of Divine Feminine & Divine Masculine, Awakening from Within, and being your most authentic self. I have also hosted shows during Fashion Week, launches, commercial and private events!
Artist – With a love of drawing the female form, fashion illustration and custom oil paintings.
Currently interviewing ladies for my YONI POWER book to guide women to awaken their Divine Feminine! If you want to share your yoni story connect withe me HERE.
A Feminist - devoted to harmony between all
A student of meditation & spiritual practices for higher consciousness, Soul connection and service
A traveller with a love of culture – My longest time overseas was spent living in the heart of Paris. These were the most challenging and rewarding years abroad.
A student of the Occult Mysteries and Ancient Wisdom
Passionate about Truth, Love & Beauty behind the glamourous illusions of this world
A water baby – bath, shower, ocean, sea, lake, pond, floating. Take me to the water and I am in my element!
A Mystical Activist - combining spirit with purposeful action for the greater good. 
I completed a Master of Communications, Cultural Politics & Women's Studies (Yes, I went back to university while strutting the runways to do post-grad after my initial degree in Journalism & Public Relations … I also went on to study French, art history and literature at École Normale Supérieure in Paris before studying and moving into certified professional coaching at The Institute of Integrative Nutrition in New York and also became a certified; Reiki Master,  Tantra practitioner and Archetypal Consultant. Who knows, the Yoni Power book may become a PhD or TV talk show too!
That knowing flame of unwavering Self-Belief in the centre of your heart-space is the most powerful fundamental life tool, and that is what I love guiding brilliant souls to awaken to. This is your integrity, your authenticity and the direct channel to your unique essence. Opening to Love is right in there too, and fully surrendering to receive as you give makes life so much more magnetic and radiant. When you break open and truly love yourself a new world opens up. Truth & LOVE are my religion. I also believe pausing to create inner stillness and daily gratitude is essential, food is medicine (choose wisely, choose fresh from the earth), giving back is the new black - be of service wherever you may be, eco, green living is the way to go and the power of thoughts, words and actions in sync can change your life. I believe in the unification of all. I believe in opening and inviting a connection to something greater than us, to open the lines of Divine communication, and be the channel we are here to be so we can serve as powerfully as we can. I believe in having the courage and strength to say 'YES' or 'NO' and honour that integrity and truth with laser sharp discernment. I believe in me and I most certainly believe in you. Together I believe we are stronger and together we rise!
Organic, Raw, dark vegan chocolate – I often make unique creations to share with my tribe. You can find several recipes right here on StellaMuse to whip up too. I also adore reading, learning and expanding my mind and consciousness along with my heart, soul and spirit. There is a continual stack of books on the go beside my bed, usually for review or research. Massage and body connection; to go within my Feminine self from the outside in. Creating; be it in my studio with paints and a canvas, indian inks on card, hand making clothes or cards – creativity and self expression is essential in some form daily!  Herbal tea, DIY body scrubs, bodybutters and every day products and holistic remedies, superfoods, fresh organic juices and smoothies, candles and essential oils, big beds, snuggling – especially when it is raining or any day ending in y.  Preparing delish nourishing organic food to share or enjoy in silence alone – this is a daily ritual, as is meditation, mindfulness, esoteric study & exercise – be it yoga, aerobics, barre, barefoot beach jogs, bike rides or swimming. I also adore sunning at the beach 'til sunset on a balmy summer night or a picnic dinner anywhere in nature, Sex & The City for witty one liners, inspirational activist documentaries, outdoor cinema's and sexy matching lingerie, always matching – even if it's just for me!
At My Core I'm all about…
Everything I've ever done has led me to this very moment, this space in time. Part of me knows I'm standing at another doorway of something amazing, that I can never go back to what was and there is still far to go, learn, embrace and evolve into. Present, in the here and now this awareness, of all that has brought me to this moment, is more powerful and important than any success I've dreamed of. It's the realisation that I am more connected with my Truth and the Divine than ever, I love what I am here to do, I create what I love with the guidance of Spirit and I get to share that with you, Beautiful Soul. For the greatest gift of all is service through Soul.
StellaMuse is here to shine as a star of inspiration for you, every step along the way wherever you may be along your unique path. To make a difference and incite the kind of inspired action and joyful, purpose drive, positive change that I've admired other great women do before me. Today, I stand with a flame burning bright inside, slip off my heels, and stand on their shoulders so you may embrace this space, and fuelled by inspiration and your own flame, come stand on mine.
Truth


Love & Wisdom

Beauty & Harmony

Service

Heart Communication

Joy & Purpose

Divine Feminine / Divine Masculine 

Equality

Centred, Grounded & Connected

Consciousness & Presence

Strength & Courage

Authenticity & Integrity

Embodiment

Creativity

Healing

Illumination

Inspiration

Natural & Organic

Oneness

Open Hearted & Minded

Spirit, Source Divine
STELLA MUSE ......BELIEVE. LOVE. ACHIEVE.
StellaMuse is unconditional love for all, starting with the self. She believes in herself and she achieves her goals while surrendering and flowning with the journey… she desires the same for you.
From the open pure heart and radiating out by stimulating your Intellectual, Physical, Emotional and Spiritual senses.
Inspiring through ethical and sustainable beauty, substance and soul, from the inside out. From art, psychology and science and literature to nourishing food, holistic wellbeing, spirituality and the mysterious and esoteric in between. StellaMuse is here to assist in you Awakening from Within by stripping away all that no longer serves to revel your unique essence and open you to connecting your Truth, your Soul, your Purpose -  your brightest most authentic, conscious self.
Radiant and magnetic, a StellaMuse woman makes something of herself, for herself and for others. She focuses to achieve, and she aspires to give and receive.
She is a unique soul though also a child of the earth, who knows where she came from, and where she shall return.
She is in harmony with her inner Feminine & Masculine seeing their equality in their difference and the strength of their unity.
She is well travelled, educated (emotionally, socially and intellectually/mentally), cultured, sophisticated, loves life and embraces all situations with gusto and a positive outlook.
With an eye for the ethical and emerging, the ancient and the unspoken – a StellaMuse woman's life, is an masterful balance of being in this world but not of it, harmonising her personality to ring it under the control of the open heart and the awakened mind.
Her interests are global and beyond, her mind is open to continual expansion and learning and, her heart carries an unwavering flame.
She embraces joy and sees it as a 'purposive employment of energy in a self-chosen enterprise' G. Greer, The Female Eunuch.
Self reliant and driven by passionate determination, a StellaMuse woman also believes in the power of collaboration in the pursuit of the greater good.
"Love has nothing to do with what you are expecting to get, only with what you are expecting to give, which is everything."
Katharine Hepburn
Elise Carr, M.A. is the trailblazing woman behind StellaMuse with an unwavering gift for guiding aspirations souls like you to awaken from within and, live a radiant and magnet life of purpose and joy filled service.
Elise is on a Spirited mission to shine the light bright for you to take back your personal power and live as the unique Soul you are here to be.
Whether through her TV appearances, radio spots, writing, events, transformational one-on-one deep Sacred Guidance and StellaMuse community Elise is guiding the reawakening of women and men around the globe.
Elise teaches and inspires women to take back their own personal power and awaken their Yoni-Heart-Mind connection, and men the connection of their Lingam-Heart-Mind. She guides you to weave and expand your own consciousness through sacred sexuality, spirituality and soul; to shine in harmony with your inner Feminine and Masculine, in touch with your true self while living your souls purposeful calling.
Known as the 'Pioneer of Yoni, Heart, Mind Power' Elise Carr is a Sacred Guidance, Sacred Sexuality & Spirituality and Soul Mentor, Writer, Speaker, Reiki Master, Tantra Practitioner, Model & Artist.
Elise believes connecting with your unique quality and essence within and to share it with the world is the most powerful fundamental life tool, "I love guiding brilliant souls to awaken to this first and foremost. This is where the miracles begin." She is the Feminine Trailblazer here to guide your journey from within.
Elise's Presenting/Speaking Bio
Professionally media trained, Elise has a vibrant rapport with the camera and captivates an audience with her radiant and magnetic presence, natural charm and energy, combined with professionalism and gracious humour. From hosting and MC'ing gala events at the Crown and shows during fashion week, to interviewing rock stars on planes, presenting on national TV show Sweet and Sour and taking the stage at various events as an inspirational speaker, Elise has diverse experience and expertise.
Passionate about a career in media, presenting and performance Elise started public speaking, acting and modelling from age seven. With 26 years in the industry and having modelled internationally in Asia and Europe, Elise also holds a Masters in Communications, Cultural Politics and Women's Studies as well as a Bachelor of Communications in Journalism and Public Relations with a minor in Performance. She has worked as a foreign correspondence journalist for News Corporation and as a freelance writer in Serbia, Croatia and Paris as well as at TNT magazine in London and a placement at Marie Clare, Sydney.
Also a certified; holistic life/health coach and Tantra practitioner, Elise has been guest expert on national radio station's such as Hit!92.9 and StarFM Coffs Harbour on relationships, women's health and conscious sexuality. Elise has also been a fortnightly guest expert on 98.5 Sonshine FM talking holistic health, wellbeing and lifestyle.
Having lived around the world and studied at the Ecolé Normal Superior in Paris, Elise speaks French, some Serbian and Indonesian. Currently writing her second book on the power of women's essence; from sacred sexuality to soul, Elise is also the woman behind stellamuse.com.
Want to reveal your life path with your own personal map?
Sign up to receive '11 Keys: The Stella Warrior Journey' eBook, your personal map with the power to reveal your life path.
Copyright © 2018. All Right Reserved. StellaMuse