Sacred Guidance ~ Like Psychology for the Soul
Awaken from Within to Know Your TRUE self .
Sessions for Women, Men & Couples
Do you hear an unwavering calling to live an authentic life of Truth, Love~Wisdom, Beauty and Purpose?
To be in harmony and in touch with the power of your Body, Heart, Mind, Soul connection and, that which is greater than you?
You're striving to live as a passionate, purpose driven soul, while yearning to expand beyond your current edge. Within you is a calling almost a faint whisper, beckoning you take that next paradigm shifting step onto the Conscious Path. Live your Truth with integrity, while maintaining balance, peace, duel strength of your feminine and masculine self and connection with your innate Divine power - your Soul.
You desire to feel nourished and full of love; for yourself, your dearest loved ones, the Divine, your tribe, humanity, and to exhale with an inner calm that comes from Knowing you're on track as you surrender in the unfolding of your unique life journey.
But life doesn't always go according to plan. There are days when you face the depths of emotions, sadness and anger that erupts like a tidal wave or volcano you can not seem to make your way through. You experience a Dark Night of the Soul.
You find yourself stuck in this darkness; confused by the obstacles in your way, overwhelmed by all there is to do and be, alone in healing from trauma, heartache or pain, tired of fear and of not having the wisdom, knowledge or practices and tools you need in reach to go from where you are in this dark Underworld within you, to where your highest self most longs to be - in the Light of day rising and shining onward.
You crave Sacred Guidance to breakthrough the stagnation, soulful support to ignite the courage, love filled council to lead you through the darkness and, The Ancient Wisdom teachings to awaken the brightest most brilliant version of you that longs to be revitalised … 
I'm Elise Carr, M.A., the soul of StellaMuse and I'm here as the Light-bearer in your darkness to guide you toward the Light. To create and live a life of Truth, Love-Wisdom and Beauty from the inside out. I'm here to dive deep into the darkness of the Underworld with you and guide your awakening to your most authentic and unique self; to Knowing Yourself as Soul.
But what you should know before you read any further is that walking this Path, which comes from living your highest potential, emerges through life circumstances, your dedication and commitment, and life events and opportunities. These events and opportunities demand more of you than you think possible at the time. They cannot make you what you are here to be without your willingness to join forces; they are an invitation calling you, asking your to journey and reveal what you truly are to yourself. They ask you to let parts of you die off and fall away. The parts that no longer serve. So you can move closer to your essence, your truth, your quality that guides you closer and closer to your Soul. It is in these deeply challenging times that you need to merge the power of Spirit with the power of your Soul and your character / personality. This is the alchemy that awakens and unleashes your highest potential, and this is what I guide those ready, who are just like you, to awaken to.
As a Sacred Guide merging Soul, Spirituality & Sexuality, with Truth, Love~Wisdom and Beauty I also combine my skills as a Life Mentor and Certified Holistic Health Coach, Dedicated Student of The Ancient Wisdom & Esoteric Mysteries, Writer, Speaker, Tantra practitioner & Reiki Master. And host of 'Sacred Guidance with StellaMuse' podcast.
The blending of what I offer you is Like Psychology for the Soul – honouring your physical / sexual, emotional, mental and spiritual layers; what has brought you thus far, where you are today and, what needs healing, nourishment, releasing and guidance - all ultimately in alignment with your Soul's plan of fulfilment.
With unwavering presence, pure Love, fierce dedication and spirited insight, I guide inspirational souls on a purposeful journey away from old patterns, illusion & suffering and into Truth, Love~Wisdom and authentic Beauty. Healing, Balancing and Harmonising the physical body, emotions and heart with the clarity of mind. Guiding you deeper into knowing thyself, Yourself, as Soul; part of the entire cosmic fabric of all that is.
You could see me at the entrance to your inner world standing as a temple maiden inviting you to journey together, with me as the light bearer in your darkness. Because that's why I'm here, to illuminate the way for YOU to live life as your most authentic, unique self. Healed, Liberated and Aligned, ready and wanting to serve the world with the skills and gifts that only you have, from a place of Consciousness, Heart and Mind united under the impulse of your very own Soul.
To peak inside my Universe click HERE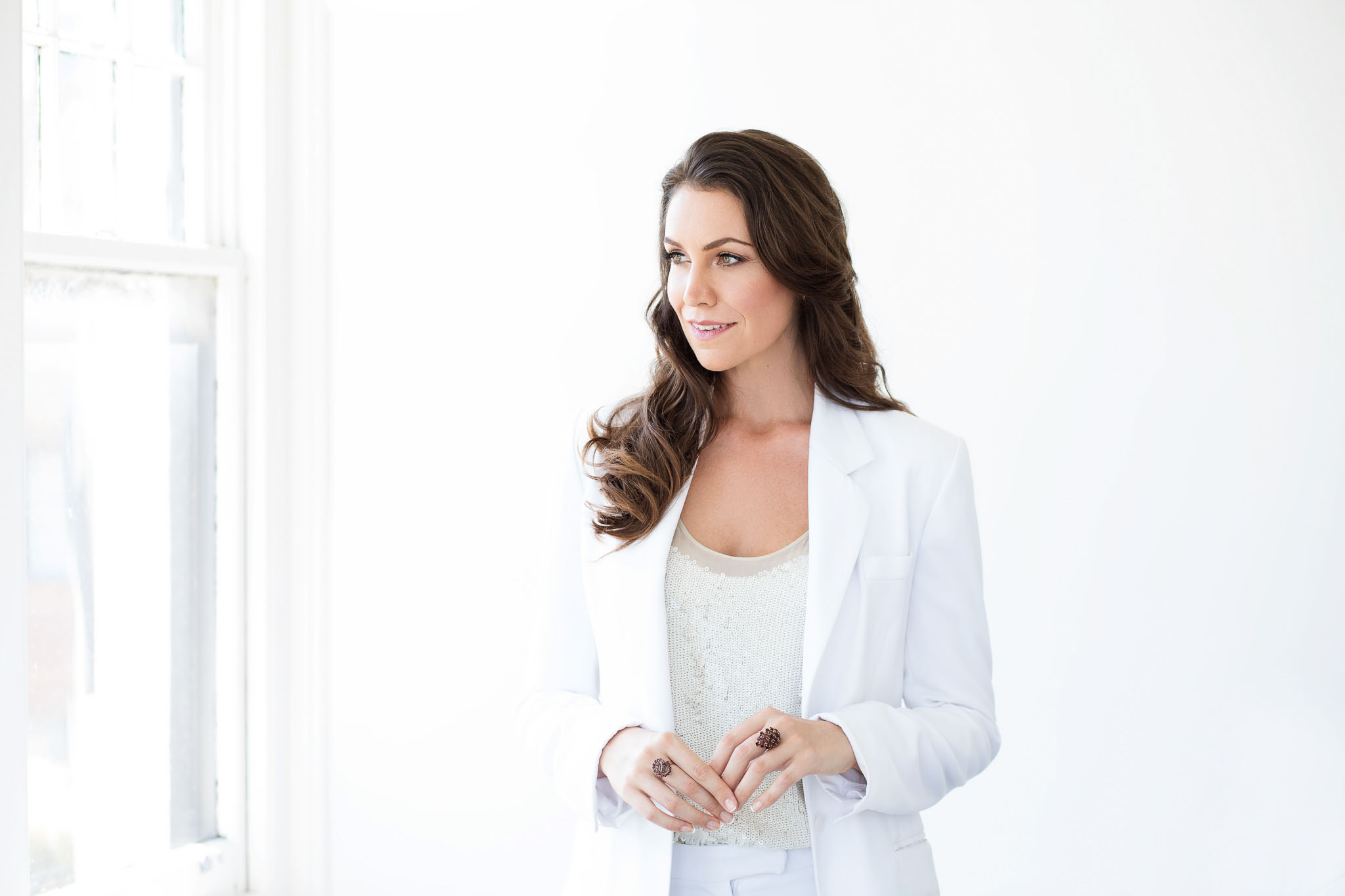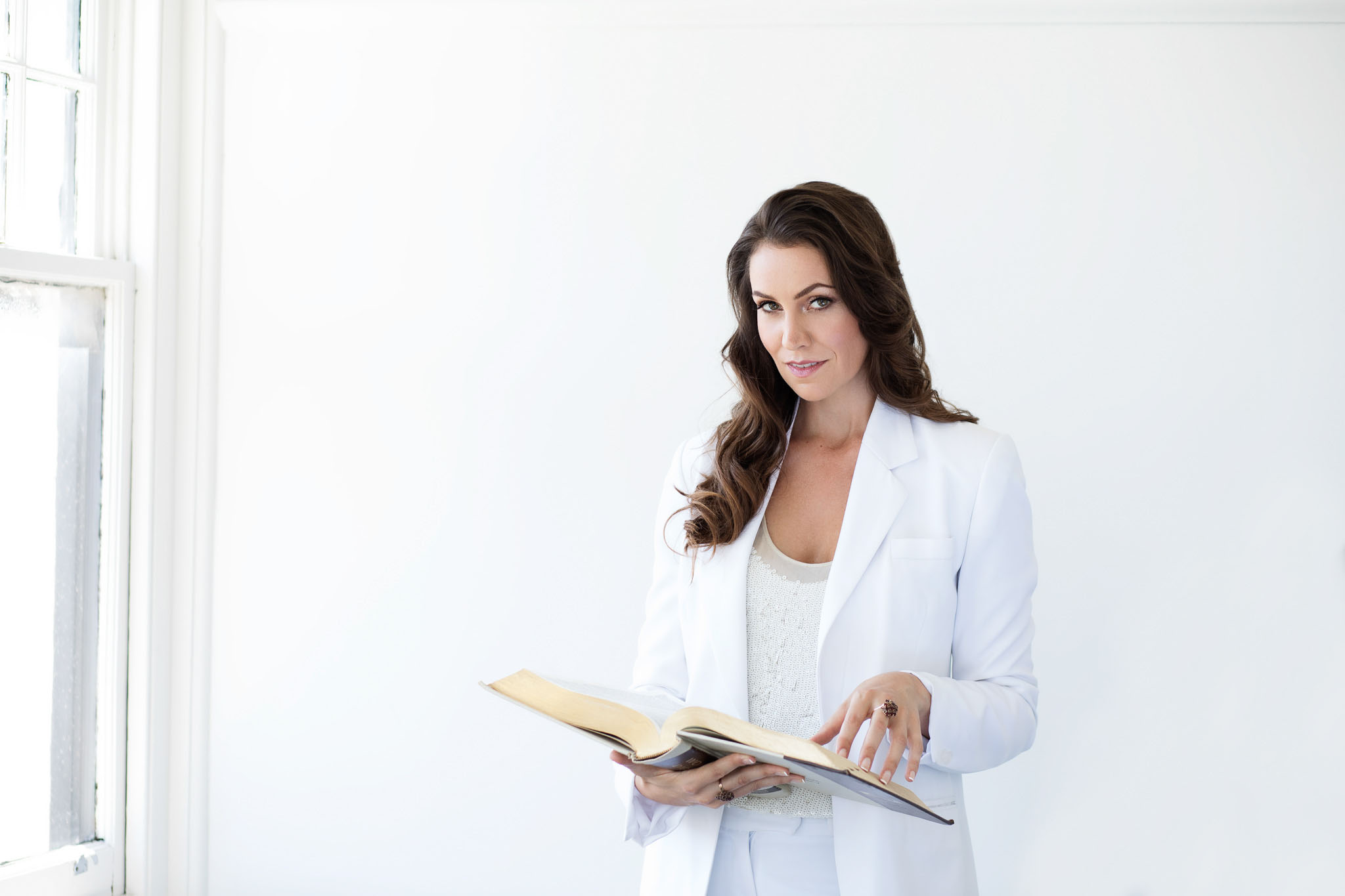 By combining masterful skills, ancient wisdom and practical modern knowledge, with Soul guidance, love and unwavering dedication and persistence, I don't work by any book or as a typical guide or mentor. I work from the impulse of the soul in harmony with mind and heart, one on one with you and your highest calling in the NOW.
Standing witness to your personal life story I ask the BIG questions that inspire self-reflection, contemplation and inner work. As a spiritual guide I know how to assist you in illuminating the dark night passages that visit everyone's life somewhere along the line. I also sense and unearth your points of energetic stagnation and what traumas, fears, illusions and glamours of your personality are holding you back from being where you are most pulled and needed to be. Guiding you to; meet these, confront them, work through, heal and rise above by diving deep within.
We work together to fulfil your goals, highest desires, callings and your Soul's truth - the real MIRACLES - beyond what you can even imagine right now. But beyond that, we work at awakening your unique essence, your soul quality that makes you unlike any other, so you can shine from your most authentic and powerful, love and light filled place as YOU; so you can grow from here, and share your light with all those you love and serve.
This approach is a soul enriching, core shaking, powerful journey within, which ripples out to your entire life. It is a liberating process of profound 'Ah ha' moments, realisations, and breakthroughs that transform from a personality level to an energetic level of higher vibration. This is your opportunity to transform from the caterpillar to the butterfly.
In turn, this mighty shift invites you to change physically, sexually, emotionally, mentally, spiritually and beyond. The choice is yours, if you are ready to change your life I am here to guide you there.
What we can work through together...
Walking a Spiritual Path to Awaken from Within - learning the Way of Light, or Esoterically 'The Razor Edge'.
Relationship guidance for love, joy, intimacy and deeper connection
Your Soul & your Personality. Their duality and the integration of these two being a key spiritual aim of life
Exploring your personal qualities & unique essence
Transforming primal desires to conscious heart/mind/soul desires
The ways of the Mystic and the Occultist / Esotericist
What is Unconditional Love & what is Emotional Love
Surrender, Patience & Spiritual Poise
Overcoming Anxiety, Fear & Depression for Emotional Harmony
Addictions & Breaking Repeat Patterns that no longer serve
Forgiveness & Acceptance
Seeing and releasing 'illusions'  & 'glamours' that veil your truth
Spiritual guidance and mentoring
Soul Leadership in the Modern World, Purpose & Trailblazing as a New World Server
Embodiment – Of self, sensuality, sexuality, integrity and your truth
Tantra - Body-Heart-Mind-Soul-Spirit Connection. Evolving to a higher place of integrated physical, emotional and mental self to move closer to Soul
Divine Feminine – Awakening the most subtle, essence of your femininity within, through daily mindfulness, contemplation and meditation practices for every day
Balancing Feminine & Masculine energies within yourself and your relationships to Awaken inner Sacred Union of these key polarities of life
Patterns & Cycles - Reveal your default reactions, actions and habits which no longer serve, and how to break the grasp of these cycles to create new patterns
Archetypes – Working with your core archetypes to better understand your life choices, relationships and journey
Evoking and invoking the qualities of Tantric and Buddhist goddesses and deities to bring more; compassion, wisdom, love, truth and beauty etc. into your life
Career – Soul Purpose success, ground breaking new arenas & career changes
Joy & Life Purpose – Going beyond where you have gone before to explore the infinite possibilities of your unique gifts and live from your most authentic, integrity and truth
Holistic Wellbeing – Nutrition for vitality, movement for wellbeing and emotional releases, harmoniesd and evolving relationships with self & others
Spirituality – Heart and Mind Meditations and mindfulness, contemplation and reflection
The journey of Healing - From trauma, loss, pain, fear, insecurities and disconnection through: Guided Energy Clearing, Reiki, Intuitive Energy Medicine
WHAT SOME SOULS HAVE EXPERIENCED
"Amazing, Amazing!"
The most energised, vibrant, full flowing version of myself I have been in a VERY LONG TIME!
So refreshing and gave me such joy. It had been so long since feeling calm, focused, unfazed energy. I am staying present throughout conversations; from a place of love and kindness and in my own energetic boundary, without taking anything onboard from others. Such a shift. Amazing, amazing.
Having also learned the sacred practice of the White Tigress with Elise, I am loving doing it. I feel very centered and super grounded afterwards - especially after the womb/ovary/hara exercises. 
Thank you for sharing your knowledge with me gorgeous goddess!
Allyce Martin
Actress. Australia & Asia wide
"Opened a whole new world"
I was looking for more within myself and wanted to heal trauma that I had experienced which I knew was holding me back from being the best version of me. When I came across Elise, it was and is the best decision I took to work with her through my hurdles. Being in her presence itself is an ultimate uplift. Elise gently and lovingly guided me to come back to my true authentic self, helping me love myself again in the most nurturing way. Elise has also given me the tools to continue with my journey. My path with Elise is not finished as it has opened a whole new world for myself that I am excited to continue with her.
Kylie A
Adelaide, AU
"Something seemed to shift"
Something seemed to shift slowly during and then after our time together and I'm forever grateful for that!! I feel like a completely different person to what I was back then and I truly believe that your influence was a HUMONGOUS part of it that I won't ever forget!
Hayley Grammenos
Confidence and Body Love Coach. Greece & Perth, AU 
"Clear Channel...of Sacred Healing Wisdom"
I can't express enough gratitude for the insights and the healing that our sessions have provided me. Thank you, and bless you, for being such a clear channel, and such a fiercely committed cultivator of sacred healing wisdom. Kudos, gratitude and love to you.
James A.
Doctor. Melbourne, AU
"The ability to inspire, educate and move me"
Before Elise came into my life I was trying to live 'spiritually' but struggled to find a guide and mentor who I not only believed in, but who had the ability to inspire, educate and move me. I was instantly drawn to Elise's infectious, authentic personality, heart and wisdom. Being in Elise's presence alone can often be enough to clear my mind, worry less, appreciate what I have and ultimately have love for myself and others. I have truly changed from within because of her.
Sarah Hughan
TV Presenter, Model, Actor. Sydney/Perth, AU
"Transformational change"
Wonderful, loving, transformational change. My mind, body, heart and soul are all in alignment and breathing again!
 Brett F.
Perth AU 
"Invaluable...the path of self discovery"
Elise has incredibly good insight. She was able to really see me, and guide me in the right direction. This included several daily practices that she taught me that I now have in my "toolbox" for the rest of my life. I also really appreciated that when a complicated or difficult experience came up during the few months that we worked together, she guided me through it. This helped me to grow from the experience, rather than let it overwhelm me. One of the most helpful things that we did was create an archetype wheel. This really lead me down the path of self discovery, and Elise gave me a framework to work off of long beyond the time that we worked together. 
The practices, lessons, and insight that I learned from working with Elise have been invaluable. The wealth of knowledge continues to deepen my relationship with myself, and helps me feel stronger and more self aware than ever. In turn, other relationships, such as the one with my fiancé, have also deepened. I continue with my daily practice that keeps be grounded and centered. Continuing along with all she has given me and my archetype wheel, has gifted me the insight to think about possible next steps in my career, and what the best fit is for who I really am.  
Elise is just an amazing human being. She is such a delight to work with. She is very gentle and sweet, yet profound and powerful. I feel blessed that our paths crossed, and we were able to work together.
Jamie Reinhardt
Non Profit Developer, California, USA
Your Sacred Guidance Sessions
The life changing tools, nurture and spirited wisdom that you will receive as I guide you along can heal your pains, fuel that flame in your heart, nourish the hunger for wisdom and knowledge of your mind and answer the beckoning call of your soul. Each stage and cycle of the journey you make will be supported. The guidance, mentorship, tools, practices, knowledge and wisdom you gain and begin to weave into your daily life will allow you to take conscious and courageous action, driven by DIVINE LOVE of SOUL and PURPOSE to unify your body, heart, mind and highest self. While also unveiling your ultimate life purpose and innate power to contribute to the greater good and the grand Plan of all - how YOU will serve in this world.
The ever present flame of Love~Wisdom is there, patiently waiting within you. It requires nourishment to grow and flourish with vitality and your unique perfume; your essence. With the right environment and conditions it will grow into a bright blooming lotus in your heart and light the way along  your unique Path.
While walking the Path is a life long journey of growth; self-belief, courage, love, commitment, dedication to expanding consciousness through right action, selfless service and beyond... it is also a limitless adventure, and one that you can start embracing today.
All you need do is be willing to commit to the work of making magic manifest in your life. I'm here to guide you through the mist of uncertainty and darkness of fear, by guiding and mentoring you on what your highest self needs most. Though part of what you will learn is that everything you seek is accessed from within. It just so happens that I'm shining the light to assist you.
When you choose Truth, Love~Wisdom, Beauty and liberation over illusions and glamours, fears and anxiety, you are trusting your inner wisdom and living in alignment with your highest self. This is where heeding your heart's whispers and minds knowledge with The Ancient Wisdom changes your life. It is while lifting up the veil that has hidden truth from you, to now reveal your life purpose that your renewal begins. A new paradigm, a transformation from the illusions of the material world to the depth of innate beauty of the spiritual. It is by walking here, as your most purified, healed, authentic, aligned and conscious self, with integrity, that real opportunities present themselves. And I can guide you there.
For when you are embracing this unique life Path of yours and confidently shining your authentic brilliance the turning of the spiral starts to flow in cycles more rapid than you have previously experienced. You start to awaken on levels you never imagined. Quite simply you begin to transform your entire life from within.
Are you ready to journey with me and  Awaken from Within to Know Yourself as Soul? 
This is your invitation right now, to come with me as I light your way...
One Sacred conversation has the power to change your life.
These sessions are perfectly fluid to meet you where you are along your journey. Intensive or healing, profound and awe inspiring, guiding, nurturing with the love of soul, laser focus and clarity. From spiritual discussion and exploration, to healing trauma, transitioning and relationship council or mentoring.
Sacred Guidance sessions are ideal for those curious or already on the Path, seeking deep personalised mentoring, modern and ancient wisdom, practical skills and knowledge - either as a one off, or as frequently as you choose. We will connect for a private 1:1: 60-120 minute session, either in person, via Skype or phone. And couples sessions are also available.
If you are ready to change your life - to truly know yourself, and commit to exploring and Awakening from Within - then please call: +61 (0)401026015 or, simply fill in the form below to apply for a 1-2 hour Sacred Guidance session with me or, to explore becoming a mentor student longer term. I'm looking forward to hearing from you.
From my soul to yours, with Love, Elise | S*M.
Ready to Know Yourself & Experience Life Deeper Than Ever Before?
Sign up to receive the '10 Veils' book. The Sacred Journey to Awaken Deeper Spiritual Union & Knowledge
Copyright © 2019. All Rights Reserved. StellaMuse