13 Healthiest Café's in Ubud
Tried & Loved, These Are StellaMuse's Healthiest Café's in Ubud 
The Criteria Check List: 
Fresh, healthy food & beverages
Vegan, gluten free, dairy free & vegetarian options
Fresh mixed juices
Friendly service
Ambience
… these 13 Ubud café's are top of Stella's list
Great Music, Healthy Foods, Yummy Desserts & True Espresso… all in the heart of Ubud…
Make sure you order some of the Raw Chocolate Spirulina Mint Slice at the funky bistro-style Kafe, and take it upstairs to enjoy!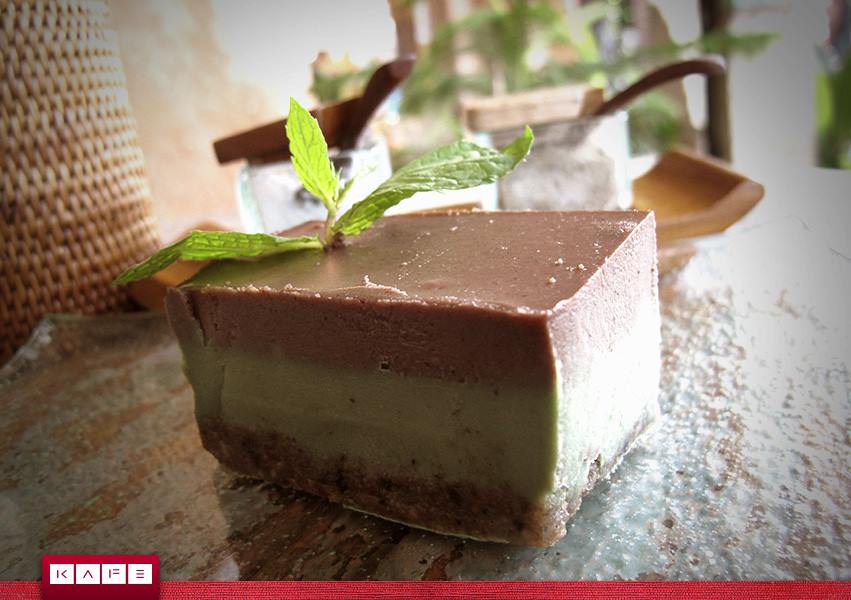 The Garden Kafe at The Yoga Barn
A culinary innovation in healing foods, featuring organically grown produce, living vegan foods, fresh juices, raw snacks & desserts, and a special menu for Detox and Ayurvedic Rejuvenation.
Straight from the yoga mat to the kafe. Enjoy a divine breakfast, lunch or a buffet dinner overlooking the lush gardens of Yoga Barn.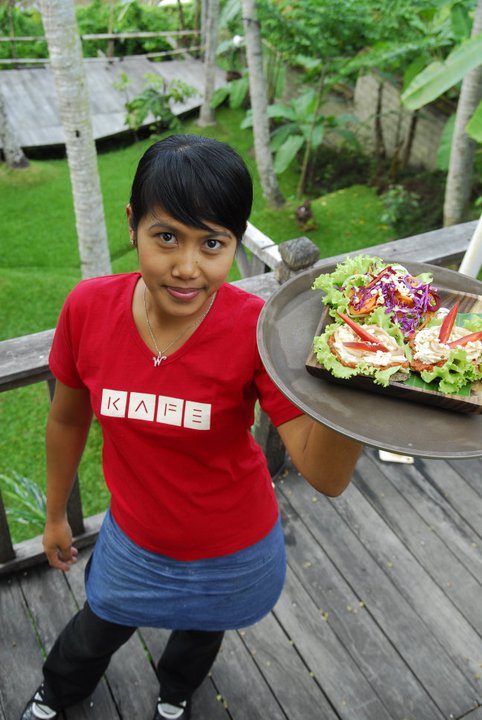 Organic produce and beautifully presented food with flavour!
Word on the street is Atman also do the best Eggs Benedict and Eggs Florentine in Ubud.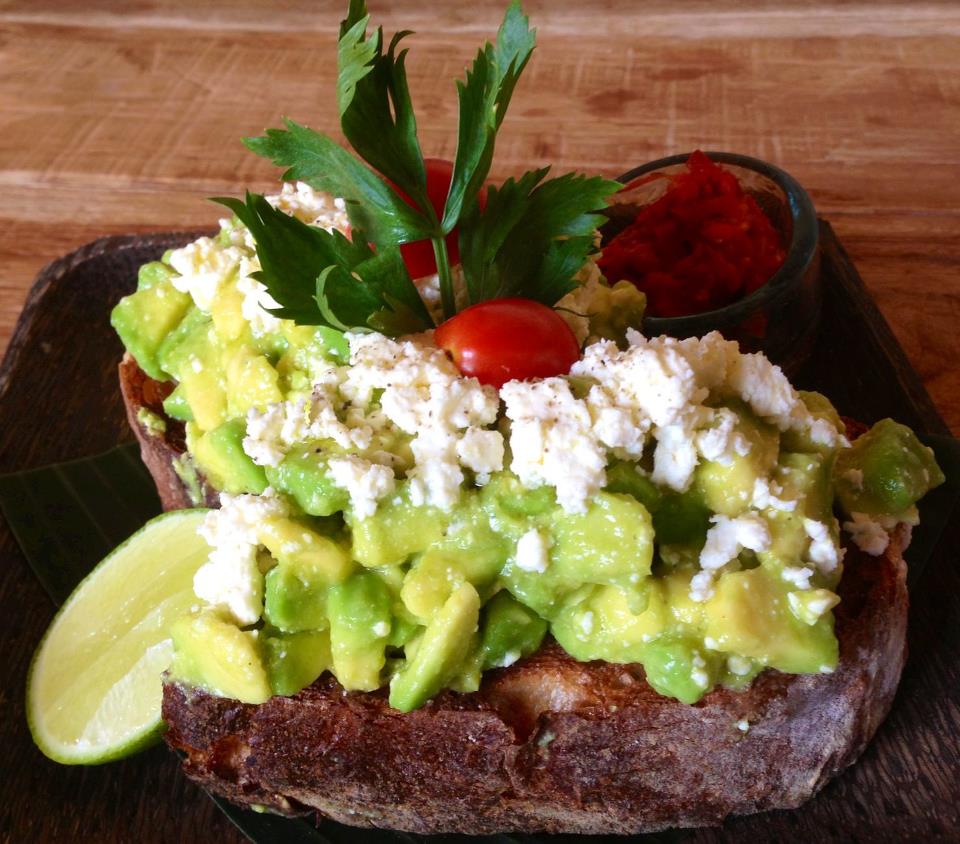 Alchemy is a place of transformation created by a group of earth-loving, tree hugging, downshifters who met in Bali and connected over their passions for live food, green juice and raw chocolate!
Alchemy is all about the unconditional love, authenticity, health, and gratitude. Come here and nourish your body and soul.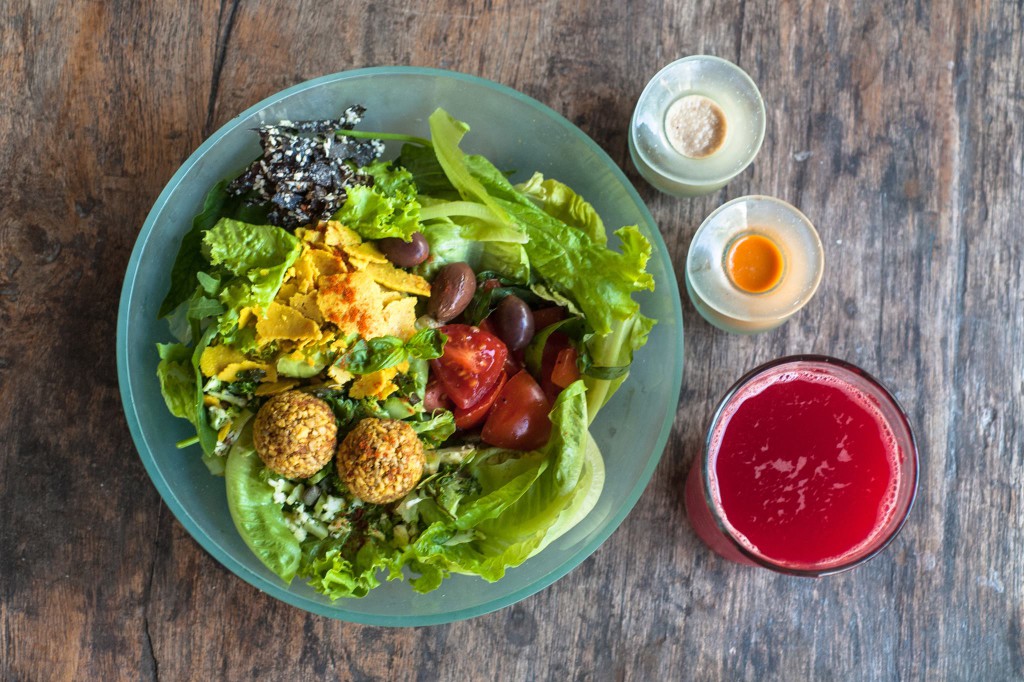 Dayu's Warung serves very unique fusion foods. All foods are free from chemical and pesticide additive, fresh and healthy with affordable prices.
From maid to master chef, whose trained by the best. Dayu's cuisine is a league of its own. Beautiful presentation, mouth watering and delicious.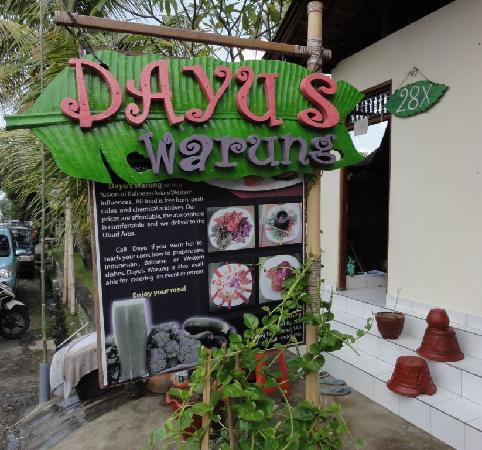 Clear is more than just a restaurant, it is more of an idea, a way of life, a way in which you can enjoy the taste of all natural raw, vegan and seafood cuisine inside a design playground.
Take your shoes off at the door and step inside a a multi-storey dinning mecca as you relax and enjoy in Clear Cafe style.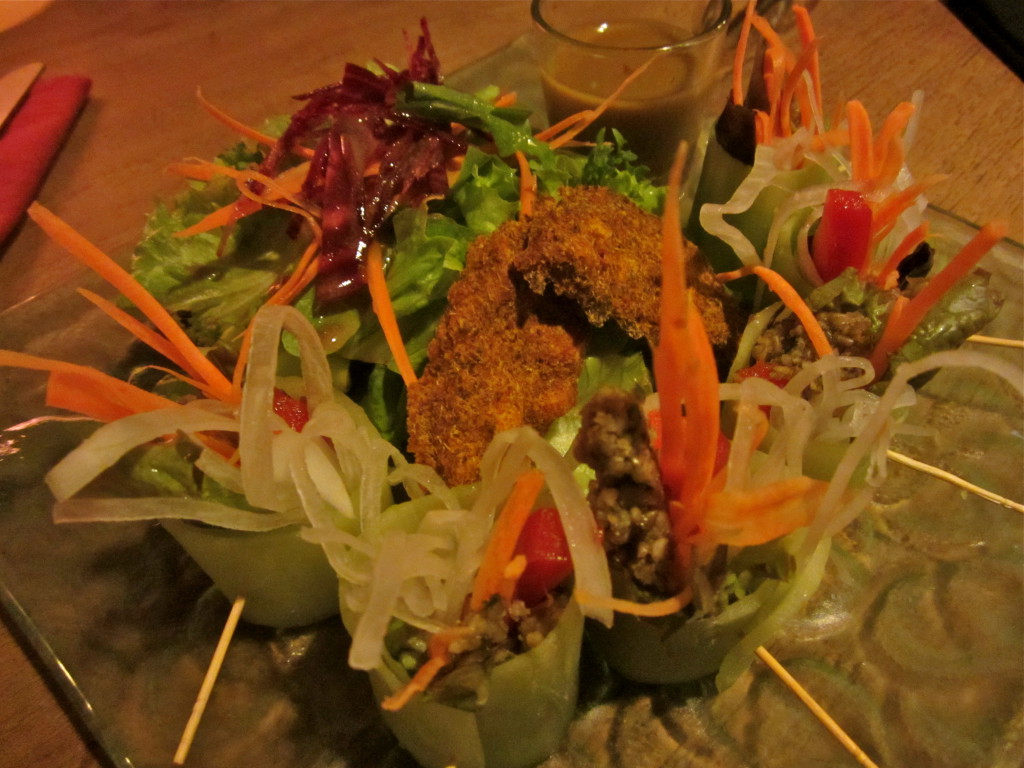 Enjoy the food and the beautiful view at our restaurant in the rice fields of Ubud.
Sari Organik base their practice on fair trade standards and strive to enrich the environment and the life of farmers and their families.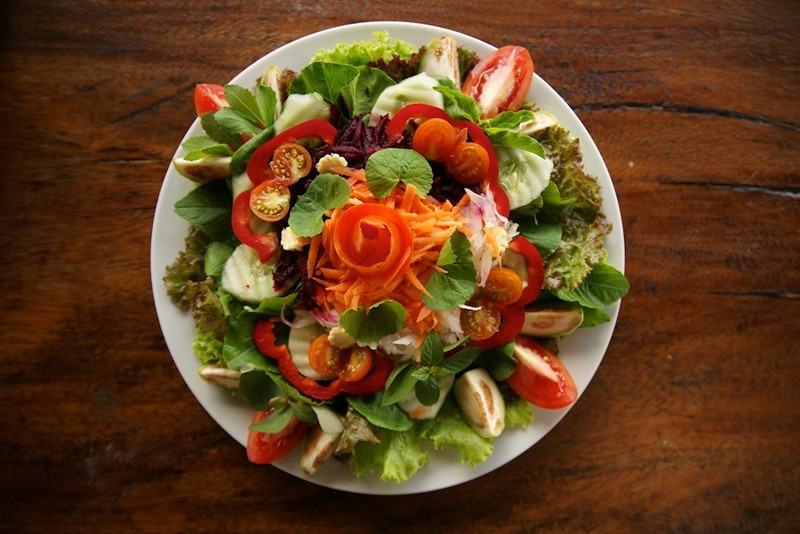 Absolute serenity & authentic Bali
Food straight from their own organic garden, Padi has an unbeatable zen view of Ubud's rice padi fields. Sip a fresh coconut water and take in the serenity.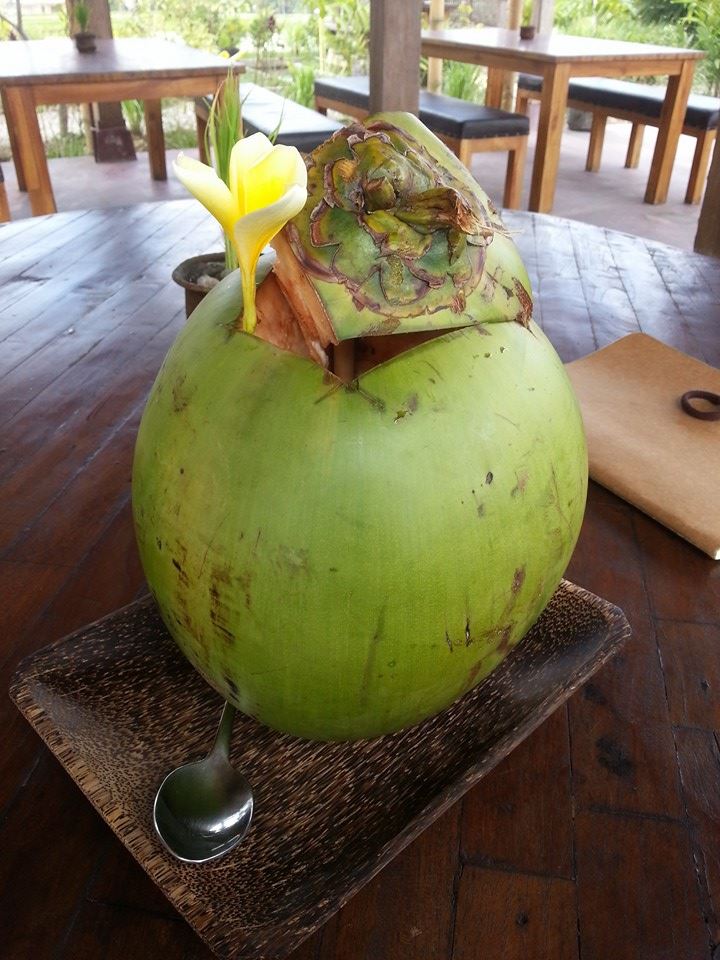 Bali Bunda (formally Bali Buda)
There is no Wi-fi in Bali Bunda but we promise you will find a better connection.
Order a fresh mixed juice with your meal and let the chillout music carry you away.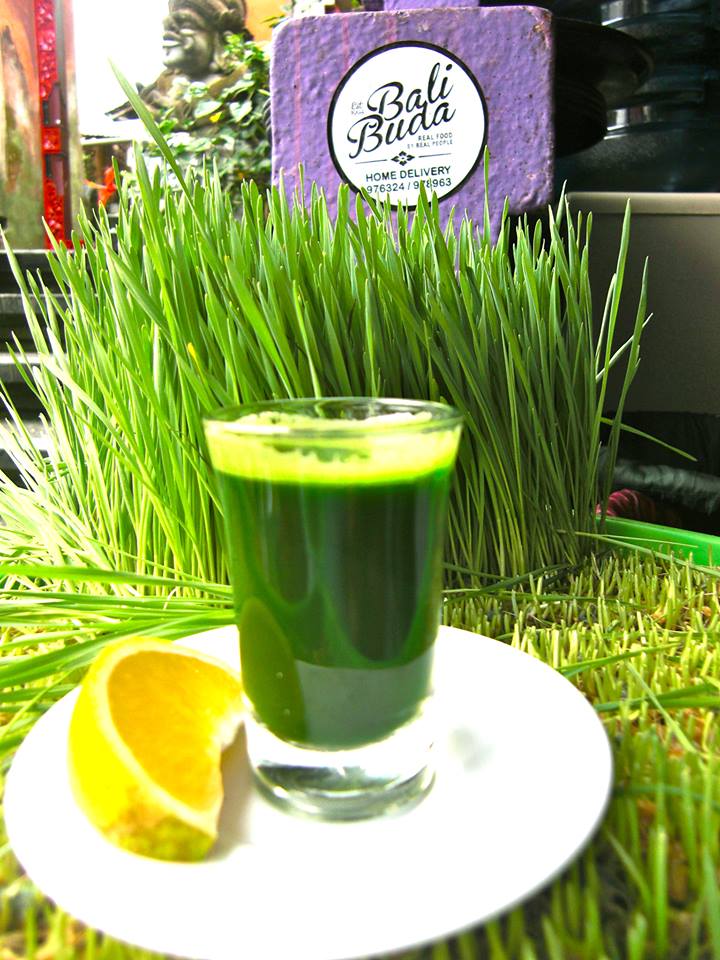 Welcome to Soma, an intimate community gathering space for those who wish to "be the change we want to see in the world" (Ghandi) starting with our food.
Dine in, chill, and … make sure you take-away some divine raw treats. Yum!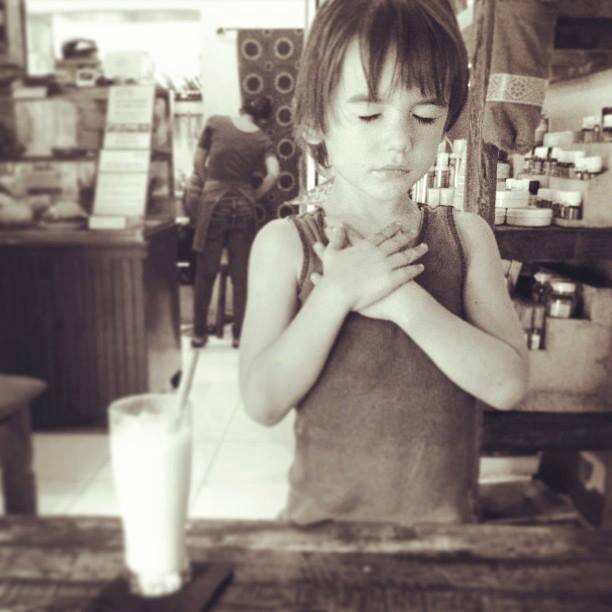 To engage & activate your life's purpose, goals & dreams through mindful teaching, integrity & healing. We are what we think, feel eat & drink and subsequently what we do. By way of making conscious choices in these areas we can then go about the mastery of our lives. And to prepare the most healthful delicious food possible…
An absolute gem and Stella fav for vegan raw food. And the Seeds of Life is a tonic bar and tea specialist!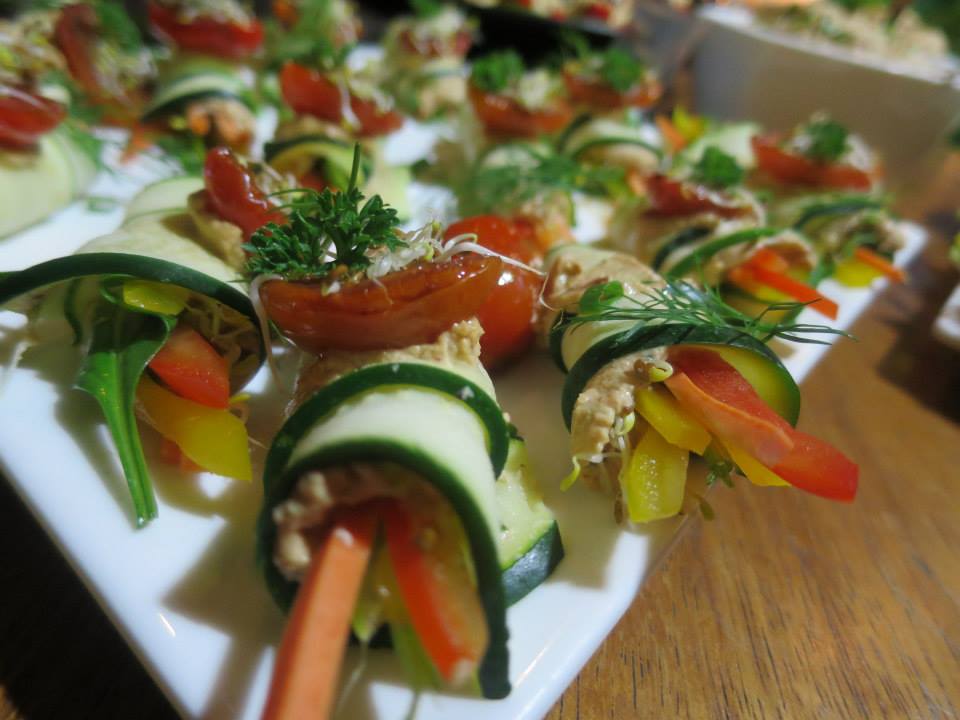 Indonesian with a Japanese twist and a dash of Spanish.
A favourite for it's simplicity. Try the dahl and miso soup!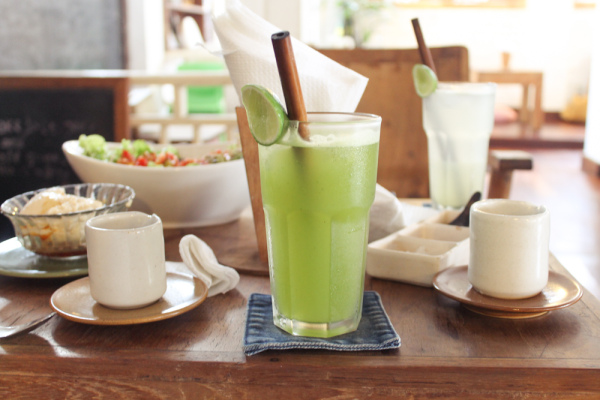 Healthy foods and juices at a cozy place facing the rice field and overlooking the community temple
Nestled just out of the budding bustle of Ubud this is juice and healthy food heaven. They also boast the best guacamole in town!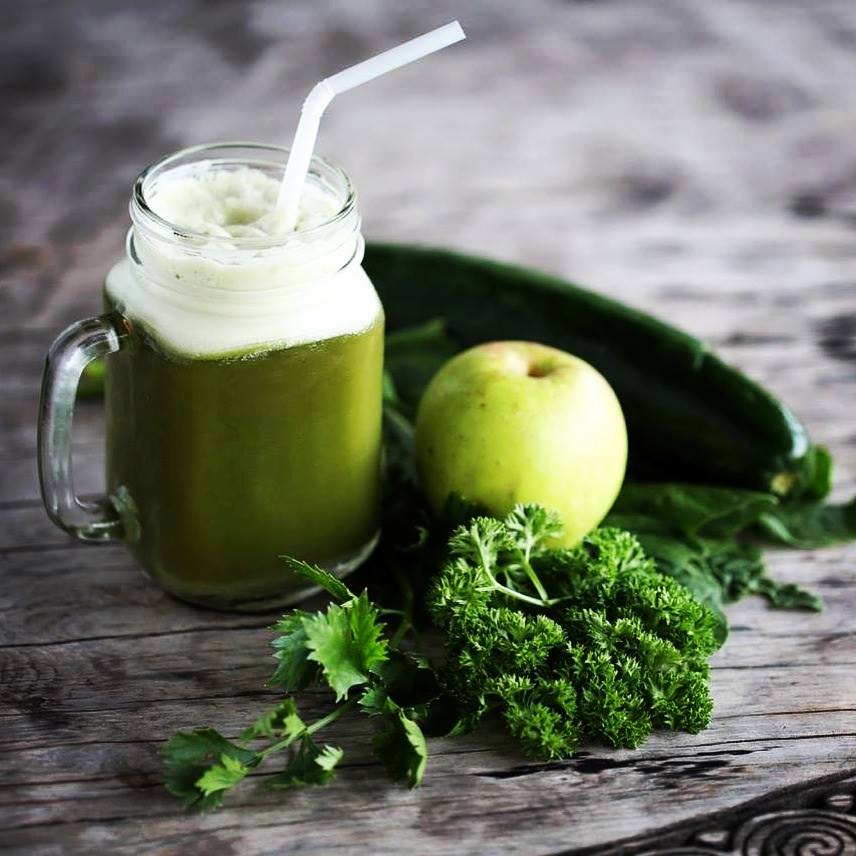 Please Note: When it comes to ordering your fresh juices and smoothies, do make a point of asking for no ice or added sugar.
Planning on going to Ubud? You may like to check out Magical, Magical Ubud as well.
Travel safe & enjoy!
With Love, S*M
Share with the StellaTribe: What are your favourite healthy café's in Ubud?