SVELTE KITCHEN: episode 1 Chilli Muse Bites & Arancini Balls
From BBQ appetisers to cocktail canapés, Chili Muse Bites are a fabulous festive hors d'oeuvre 
Click below to watch Svelte Kitchen's debut episode with Sarah, From Dining With Sarah, and yours truly from StellaMuse preparing Chilli Muse Bites & Arancini Balls!
A raw, bite size canapé with a party of flavours that fuse together beautifully
Base
1 cucumber sliced on an angle
(Alternatively you can use field mushrooms with the bottom removed and fill them with the Chilli Salsa – you can even bake them or grill them slightly on the BBQ!)
Chilli Salsa Top
1 medium red chilli, chopped finely
1 large tomato
½ cup of parsley
½ cup of basil
1 pinch Himalayan salt
2 tbs spoons of olive oil or grape seed oil
½ lemon, squeezed
1 clove of garlic, chopped finely
6 crushed walnuts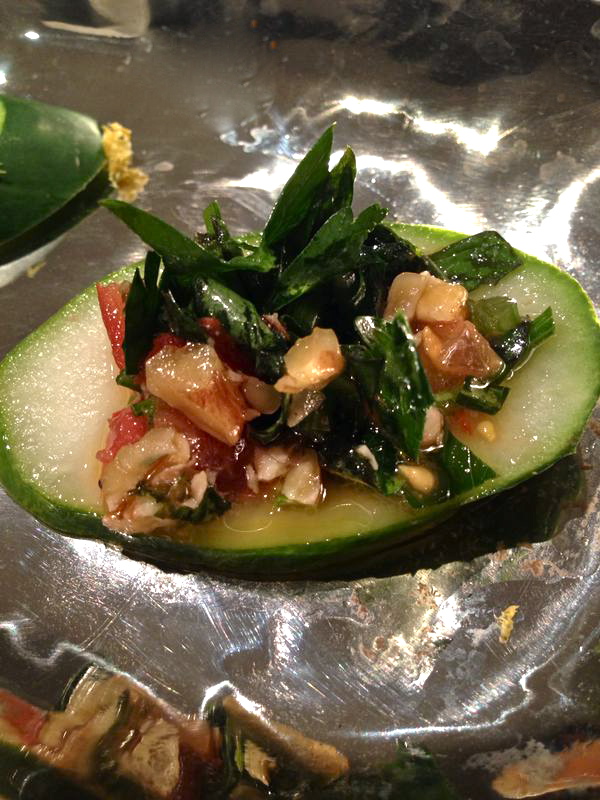 Method
Slice your cucumber on an angle to give you the largest pieces possible.
Combine all food ingredients in a large mixing bowl, add the olive oil last and mix some more.
Spoon onto the cucumber slices / or fill the mushroom.
Garnish with grated lemon rind.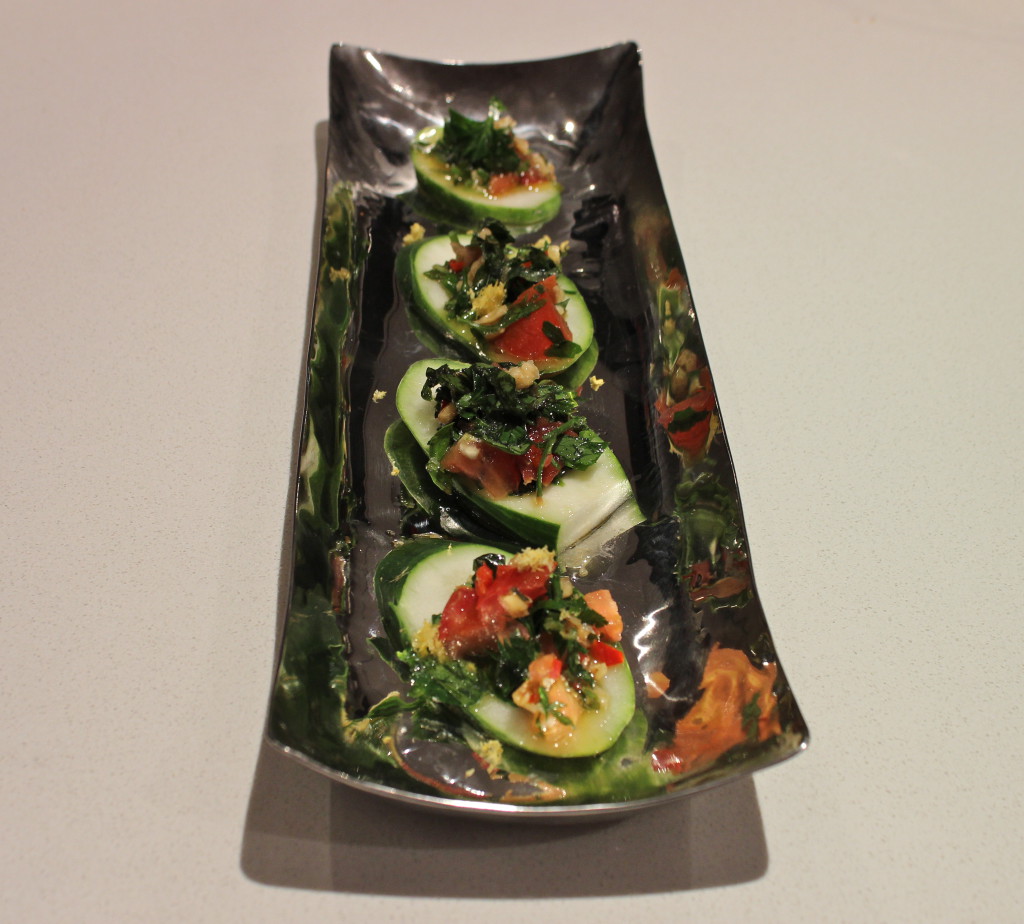 StellaTip: If you are opting for grilled or baked field mushrooms you may like to make an entrée of the Chilli Muse Bites.
Et voila! A delicious, nourishing canapé for the festive season.

Enjoy a Svelte Festive season with this recipe and pop over to Dining With Sarah for some other fabulously festive treats to whip up over the holidays!
With Love, S*M