Conscious Sexuality Series: Sexology, Tantra, The Sacred & More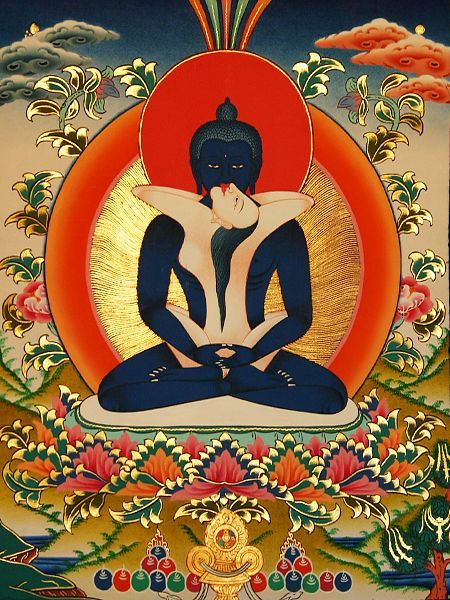 Welcome to the Conscious Sexuality Series 
with Elise Carr M.A & Dr. Valeria Chuba
Merging our expertise of clinical sexology, Tantra, relationship and empowerment coaching, the healing arts and the sacred, Dr. Chuba and I bring you a six part deep dive exploration into;
1. Conscious Sexuality
2. Tantra for 1: Self Pleasure Enriching Your Sex Life
3. Tantra for Couples: Sacred Secrets, Intimacy & Pleasure
4. Sex in the Digital Age
5. Healing Body Image
6. Healing Women's Sexuality: Through Yoni-Heart-Mind connection
We invite you to take the journey for yourself working through each of the episodes or, be drawn to that which resonates with you most right now. Your comments are welcome below.
1. Conscious Sexuality
The past decade has seen a growth in popularity of conscious sexuality: a variety of spirituality-based approaches to sex and intimacy (including but not limited to Tantra, Dao, Tao, and others). In this first episode, divine empowerment coach and sacred sexuality & spirituality practitioner Elise Carr M.A. talks with clinical sexologist & relationship coach Dr. Valeria Chuba about the principles of conscious sexuality, and how spirituality can improve our sex lives and intimate relationships.
2. Tantra for One: Self Pleasure Enriching Your Sex Life
In this second episode of our Conscious Sexuality series, I share the principles of Tantra and how it can be used for sacred solo exploration and conscious self-pleasure. Then we go deeper and explore;
*Embodying self awareness
*Heart/consciousness alignment
*Holding sacred space
*Shakti & Shiva, Feminine & Masculine energy
*Dropping societal roles & rules in the bedroom and life
*Highest potential – sexually & spiritually
And more…

3. Tantra for Couples: Sacred Secrets, Intimacy & Pleasure
'Sacred Weekend' anyone?
In this interview we talk about spiritual, mindful and Tantric principles to transform intimate relationships. Then I share with you how you can create a "sacred weekend" – a Tantric retreat, where you and your beloved can reconnect and deepen intimacy and pleasure. Strengthening your union and presence with each other using sacred secrets. This gets JUICY!
4. Sex in the Digital Age
Is your phone, social media and email checking distracting from your intimacy and sacred life with your beloved or even yourself? We take a giant deep dive into how the digital age is influencing your sacred sexual life and spiritual path. Tune into our timely talk on how you can navigate through these distractions and keep the intimacy alive no matter how fast paced and scheduled your life.
5. Healing Body Image
Have you ever struggled with negative body image?
Do you have a critical side that too quickly self-judges?
Are you frustrated with the struggle to connect on the physical and emotional level without fear of judgement?
When your relationship with body image isn't in harmony (with all of your Divine self!) this effects not only your relationship with self, but your most intimate relationship with your beloved and your sacred sexual and spiritual life too.
If you are ready for some authentic wisdom on how self belief is the place from which self love grows and how from there to live a more empowered, aligned and harmonious life starting with the physical and consciously heading to the spiritual then this interview is for you!
Dr. Chuba and I share a wealth of wisdom and knowledge with you including;
* Unspoken truths on the reality of body image
* How 'Beauty' is different in every culture, throughout the ages of art and fashion, media and popular culture
* The rules and 'beauty standards' we are choosing to live by
* The false reality of current illusions and perception of 'beauty'
* Practical tools to heal, awaken right thinking and bring you back to what really matters – which is beyond the body
* I even expose some insights to my personal experience as an international model and the hard-earned wisdom I learned about loving and honouring the body temple as the incredible vehicle it is while bringing it into alignment with heart, mind, soul and Spirit. So can you!
6. Healing Women's Sexuality: Yoni-Heart-Mind
We invite you to peer inside the way of the Yoni-Heart-Mind connection. Sharing practical, key gems in this deep dive about;
* How to heal yourself from trauma
* The power of forgiveness & Heart
* The archetype of the 'prostitute' and 'victim'
* The danger of Selling your soul
* Feeling into your Truth
* Empowered choices
* Perspective shifting & Owning your journey
* The power of your thoughts – fate & destiny
* Chilling out from being Wonder Woman all the time
* Compassion as a key to Heart power
* Supporting women through non-judgment, loving kindness & conscious compassion
* Shifting from 'not enough' to joy, sharing, potential and walking your path with belief in self
* Letting go of drama, illusion and glamour
* Intuition, mindset & standing in your Truth as a sacred soul
* Shine, radiate and serve
…And much much more.

We welcome your comments below, and if you would like to work or connect with Dr. Valeria Chuba you can find her HERE and my self HERE.
May you embrace the sacred in every aspect of your life and enjoy the journey.
With Love, Elise / S*M