Dehydrated Double Choc Brownie!
Double the Brownie Yummness & Zero the Guilt!
With the left over pulp from homemade almond or hazelnut milk we have the base of our brownie!

It's up-cycling, with food.

Waste not want not is a Stella motto. And who doesn't want a guilt free giant brownie!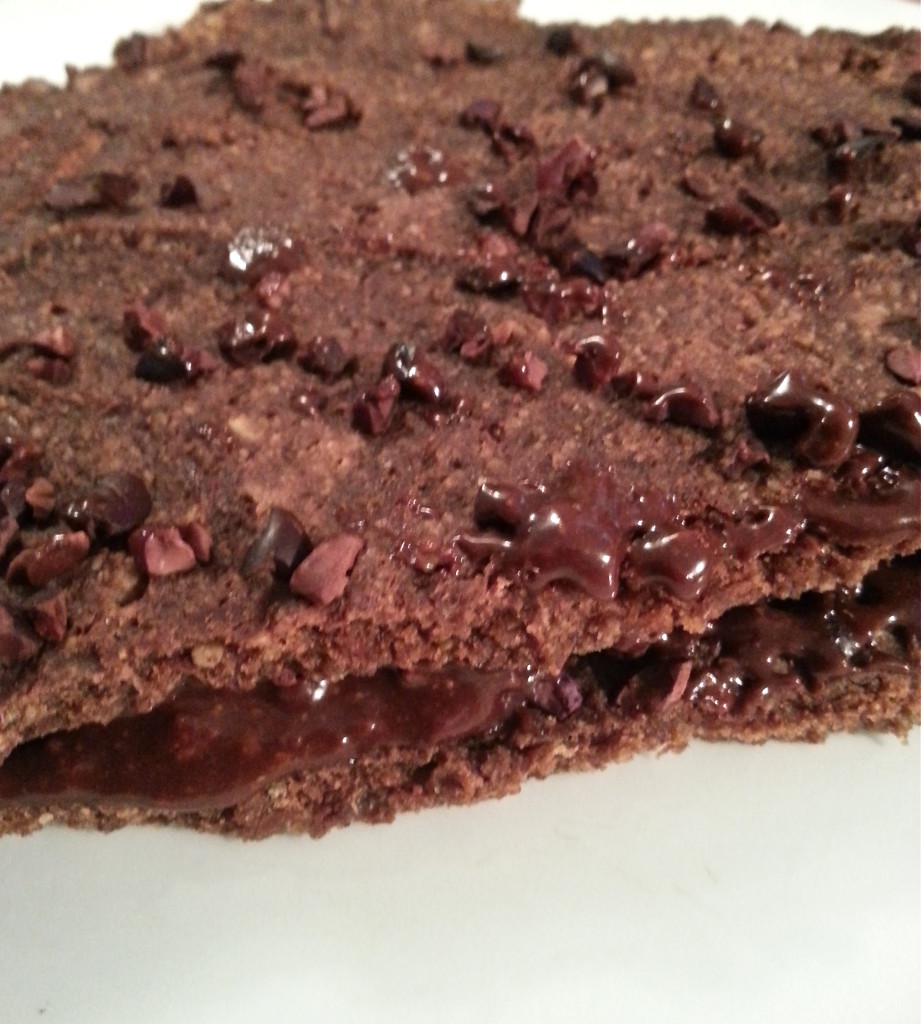 Ingredients
Brownie
1 cup of nut pulp from nut milk (this is what remains after you have strained the blended nuts of your nutmilk)
1/3 cup of Agave nectar / Jarrah honey
½ cup of Organic Golden Flaxmeal
1 handful of cacao nibs
3-4 tbsp of organic raw cacao
1/3 cup of 100% pure almond paste
Blend until you get a dough like consistency. If it is still too moist add more Organic Golden Flaxmeal until you get the right consistency. Have a little taste of your mix, if it is not sweet enough you can always add a little more Agave or Jarrah honey to sweeten to your liking.
Flatten the dough out onto a dehydrator tray – for easier removal you can place a sheet of baking paper on top of the tray first.
Sprinkle extra cacao nibs over the top and press them down gently so they nestle in.
Dehydrate for 12 hours on 41 degrees Celsius.
Once your brownie is dehydrated; remove it, cut it in half and set it aside while you prepare the filling.
Filling
2 tbsp of organic raw cacao
4 heaped tbsp of 100% pure almond paste
1 tbsp of hot clean water
1/3 cup of Agave nectar / Jarrah honey
Mix in a bowl until a thick chocolate sauce forms.
Evenly spread the entire filling over one half of the brownie.
Some cacao nibs may have fallen off in the process. You can scatter these on top of the sauce for extra crunch.
Take the other half of the brownie and place it on top, making sure the cacao nib covering is facing upwards (it looks prettier that way, LoveLight!)
Et voila, your Dehydrated Double Choc Brownie!!!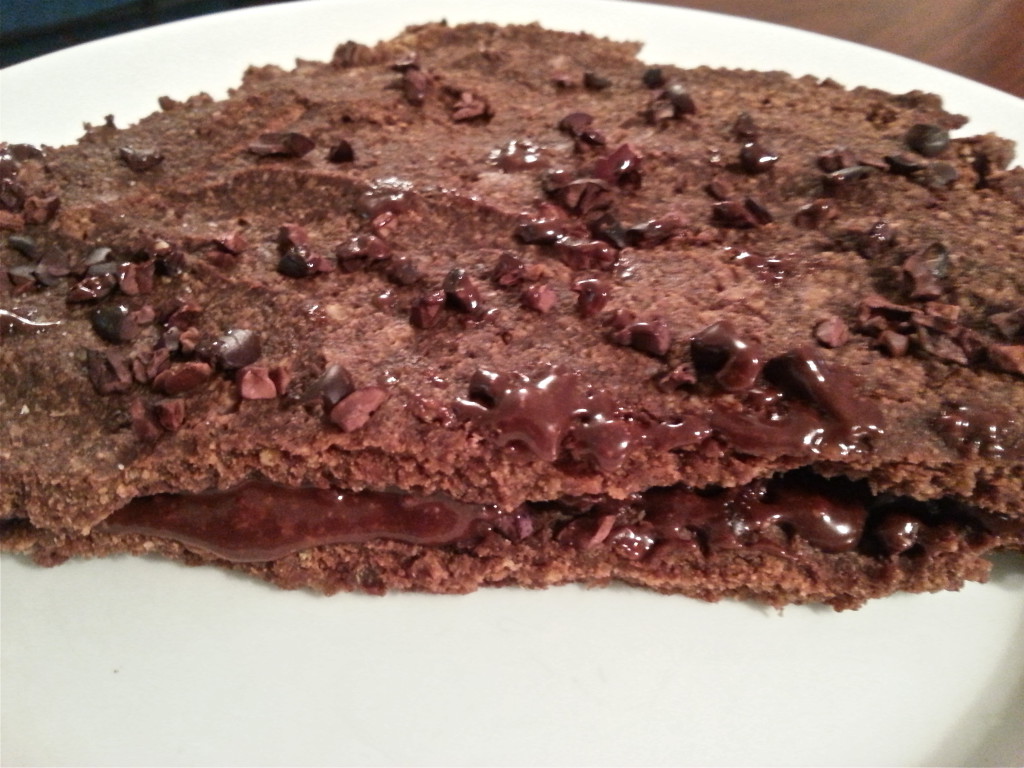 Now that's alotta-brownie. You may like to cut it up and share the Love with your StellaTribe!
ENJOY
S*M!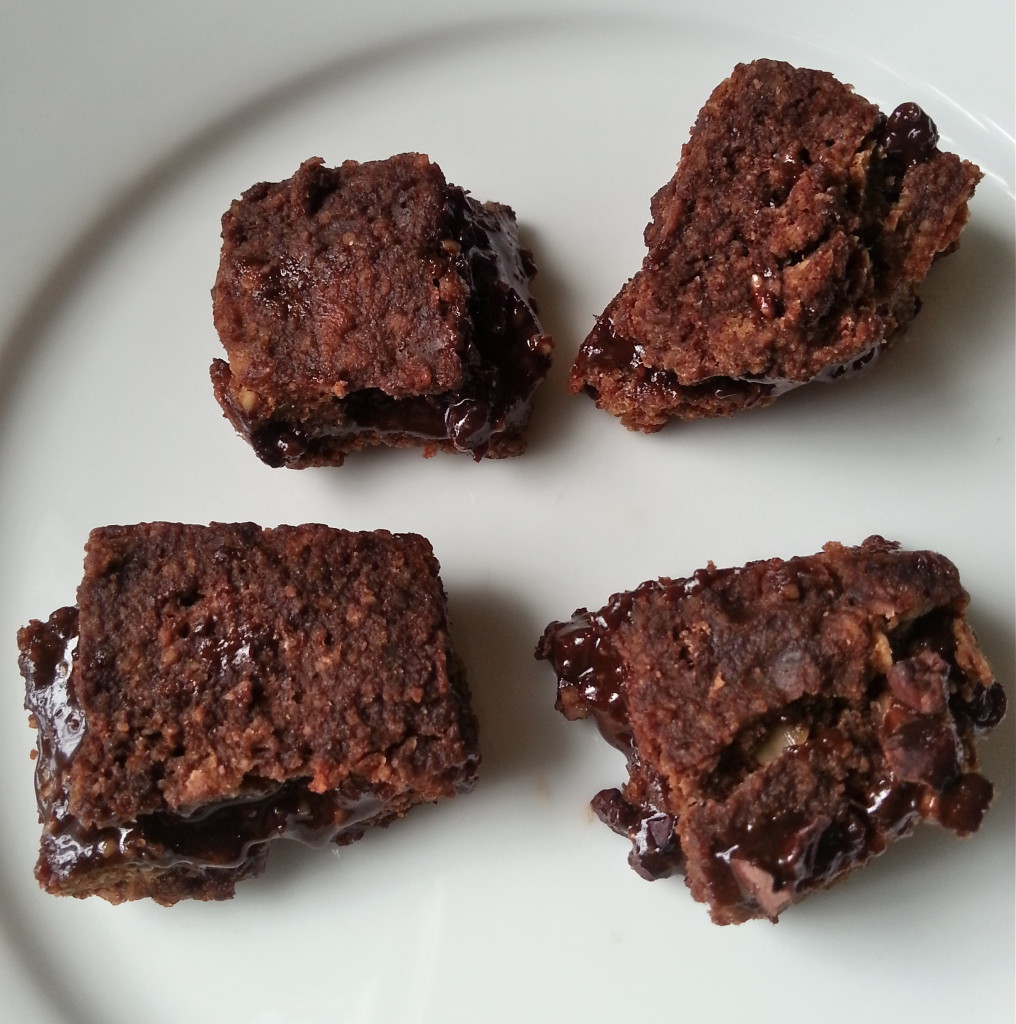 Who is making Dehydrated Double Choc Brownies today?!