Full Moon In Gemini – Revolution Party!
It's revolution time. Strong changes within and without are upon us. We are hearing the calling so loud now, we have no choice but to take action. The power from within will show you that whatever you are facing now you have the fortitude to see it through, and do so with grace & gratitude. Harness this same energy to further the evolution of self and all that is the Universe, as you celebrate every step along the way. This Gemini Full Moon on December 5/6 you are re-birthing your brilliant, Divine self, dear StellaTriber.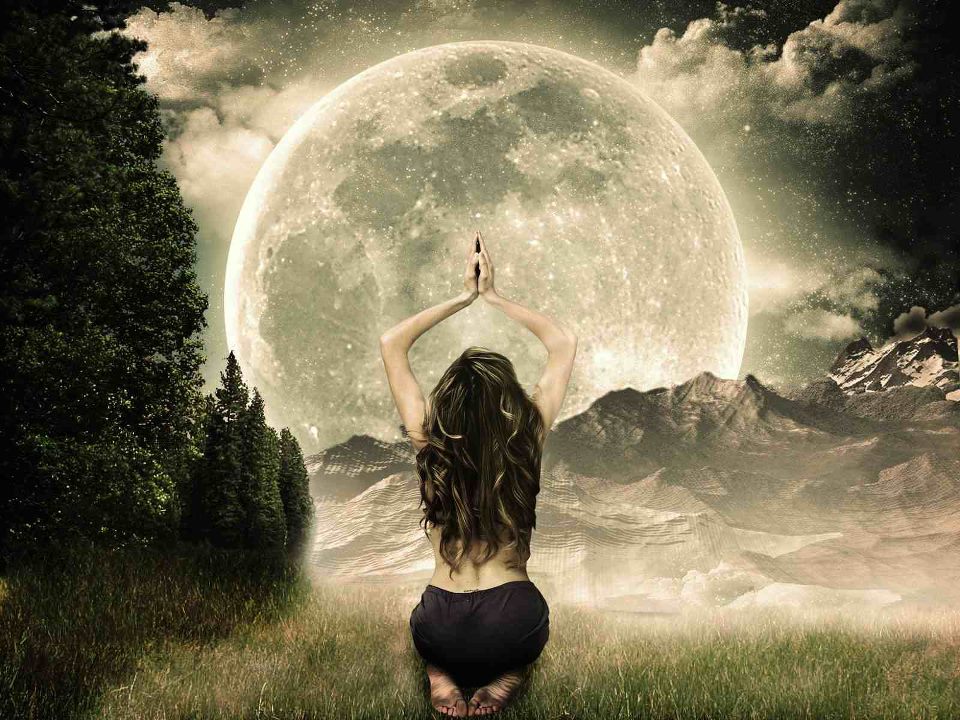 Some of you may face fear head on during this cycle. It is natural to be afraid but know that holding on to what no longer serves you will only do damage. If you do not act you will eventually be torn apart from that which is not adding to your soul evolution, and suffering will arise. So be strong, tap into your inner Stella Warrior and push through the fear to release all that is no longer of service. What has brought you to where you are now may not be what will come with you for this next cycle. Take nothing personally, forgive others, forgive yourselves for it you resist this your spiritual growth will halt.
Some astrologers see this Gemini Full Moon as 'the party moon' and indeed she has that festive charm and magnitude to be all that and more for you, StellaSoul. If that is what you desire then make an 'attitude of gratitude' your key to kick the party off and watch the fireworks appear all around you. Though you may not see with your eyes everything you want or have everything you want, this is only perception. Have gratitude, give thanks for all that is in your life, know you are on your perfect path and that all the Divine power is there for you to channel into all you desire to manifest and how you serve.
This month is a game changer! Welcome it! With Uranus the ruler of revolution and Pluto, the planet of evolution, you have zero control over what they do but you have extreme power in how you choose to use your own energy. (Do not give it away to those who no longer serve your growth, or to situations of the past or present, or fear of the future.) Instead use this power to change your Universe, your situation, your life, for the better.
Ask yourself – your heart / yoni / intuition;
How can I do this?
What do I need to change in my Universe?
How can I best flow with this change?
How can I be an agent of change in my own life?
What do you need me to know right now?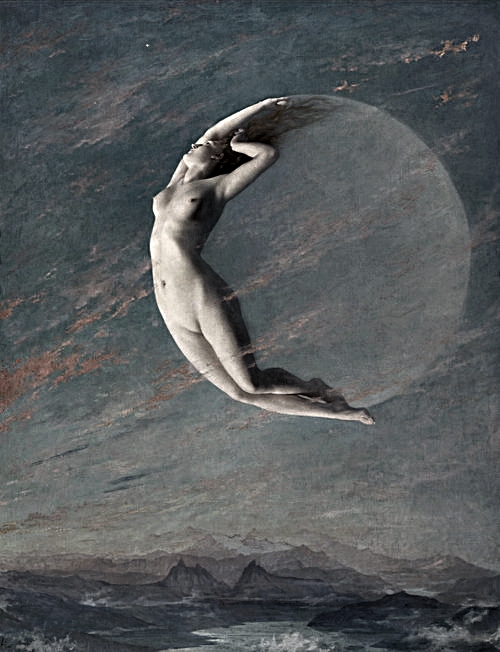 From now until April you will be asked by Divine Source to make some big changes. There will be challenges, there will be roller coaster rides through the unknown, the frustrating, the wild, and the brilliant. Be brave. Show up. Step up. And get in touch with your innate Stella Warrior self. Get in touch with Divine Source to seek guidance.
Do not feel overwhelmed by this. You have everything you need within to prosper. These are positive forces in motion assisting your action steps. Be like water and flow and adapt; if there is a fallen tree or rocks in your way go around them, go over them, all the while keeping the belief in self, that inner Stella Warrior flame, shining bright. Honour your body at this time too and slow down to celebrate all you have accomplished;
Make a list of all you are proud of yourself for
Gather with loved ones to celebrate together your unique successes
Hold your own sacred ritual
Buy yourself a 'you are fabulous, well done' gift in honour of your fine self!
Let yourself slow down when the body asks
Be present, give presence, be grateful, give gratitude
Honour the power of saying 'No' or 'Yes' for yourself and others
This Full Moon in Gemini is a heightened time of the fire (thanks to Sag!) and air qualities – increase in connectivity and activity are upon you. Allow new connections to come in as the old fade away. While for some of you this may feel like your heart is breaking open, flow through this for it is opening as a gift to you, as an opportunity for you to speak your truth and make space to receive the truth of others. If you need to 'clear the air' with anyone, now is the time before the solstice on Sunday 21 / Monday 22nd. Be brave here too and clear that air!
If through this time of revolution and evolution you feel detached, alone, empty or without purpose, it is a sign to tap into the Divine Source / Spirit / The Universe / God. There is union available in all and this planetary alignment is calling to you to connect;
Meditate
Spend time walking or hiking in nature
Bath in the ocean
Free write / automatic write
Stand bare foot or lay on the earth
Listen to calming music
Dance
Play an instrument
Join a group or group activity that raises your consciousness and opens your heart
Visit a sacred space / temple / church
Create your own sacred space or alter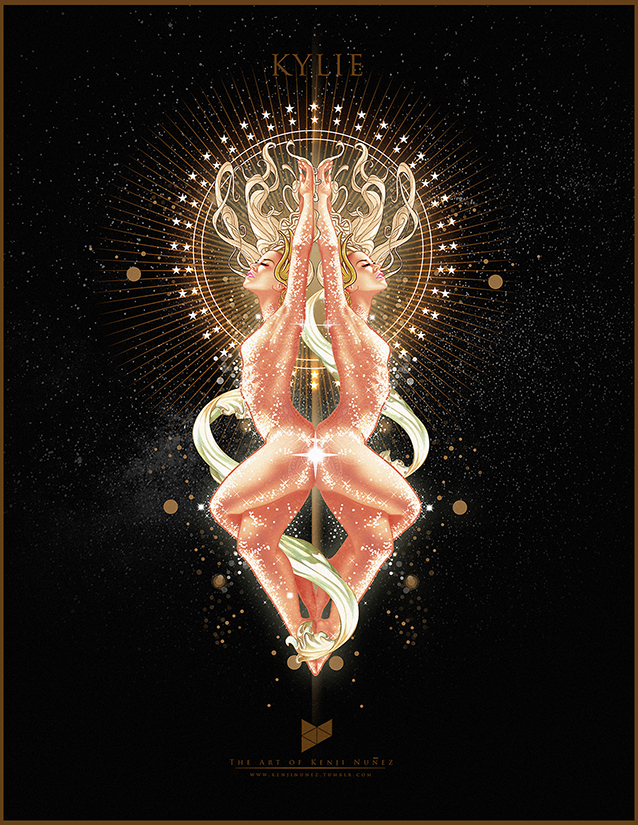 Artist – Kenji Nunez
You are opening a new door to the future. Connect, reconnect, and rejoice in the celebration of this united turning point. While we are evolving within on a deep, deep level, so too are we revolutionising as a collective. Confront all that arises with your inner Warrior strength and the grace of gratitude and you will transcend this time with heart in the unity of Spirit.
Happy Gemini Full Moon, StellaTribers! May your feel the energy of your very being bursting with life as you relish in the electricity of this powerful change.
Celebrate you and celebrate all that is.
With Love, Elise / S*M