Are you ready to awaken your 'mind, heart, yoni connection' & reclaim your power? In this short video I guide you to do just that as we share an exercise to talk with your Yoni (your VAGINA!) and begin empowering yourself from within.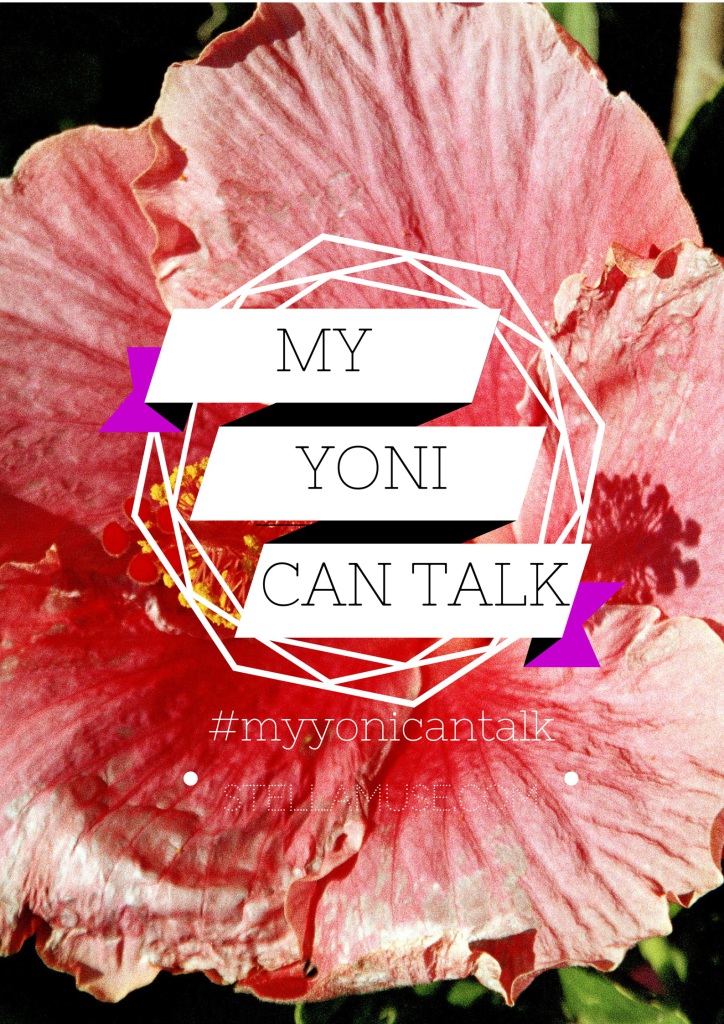 The first time I asked to speak with her, I let her go first. I just asked "what do you need me to know right now?" silent and still, I listened, and then she spoke;
"Thank you for loving me, finally." Followed promptly by, "slow down."
What my Yoni (my vagina and entire female sexual reproductive area) was implying was slow down in life, in your movements. Listen to your body, your heart, your soul. Tell your lover to slow down, tell your tribe to slow down. Eat slower, drink slower, dance slower. Enjoy the journey of this life. Take pleasure. Allow creativity to be birthed in it's own Divine Feminine time. Honour your power by allowing it to build up moment by moment and honour your purpose in life by being in the Divine Flow.
Your Yoni can talk too!
I'd love to know about your relationship with your Yoni; the journey you have shared and how you are feeling right now about your Yoni!
As I mentioned in the clip, I am writing my second book about the YONI and I am still interviewing women. The Yoni Project was birthed after I discovered and awakened the power of my Yoni and decided I wanted to ensure other women would too … so I began interviewing Yoni experts & practitioners; from Tantrika's to healers, doctors and sexual energy workers, to psychologists and coaches, all in pursuit of learning about their professional experiences and insights with the Yoni and what pearls of wisdom they would most like you to know. I also began interviewing women from around the world who were willing to share their personal Yoni story. From different stages of life, various backgrounds, ages, and ethnicities, each with unique relationships and stories with their Yoni.
If this calls to you, if you are a professional who works with Yoni's in some capacity or you would like to share your personal Yoni story by completing a brief anonymous written interview than please contact me HERE.
Your wisdom and heart filled words will be used to enrich my work, which will in turn educate, entertain, inform, and help reawaken more women around the world. Together we can make a difference, and insight the kind of change that will create a world of talking Yoni's and a world of women who truly love and accept, honour and worship every inch of themselves, especially that which resides between their stunning thighs.
POWER TO YOU AND YOUR YONI!
With Love, Elise / S*M