Prostituting Your Soul or Living Your Empowered Truth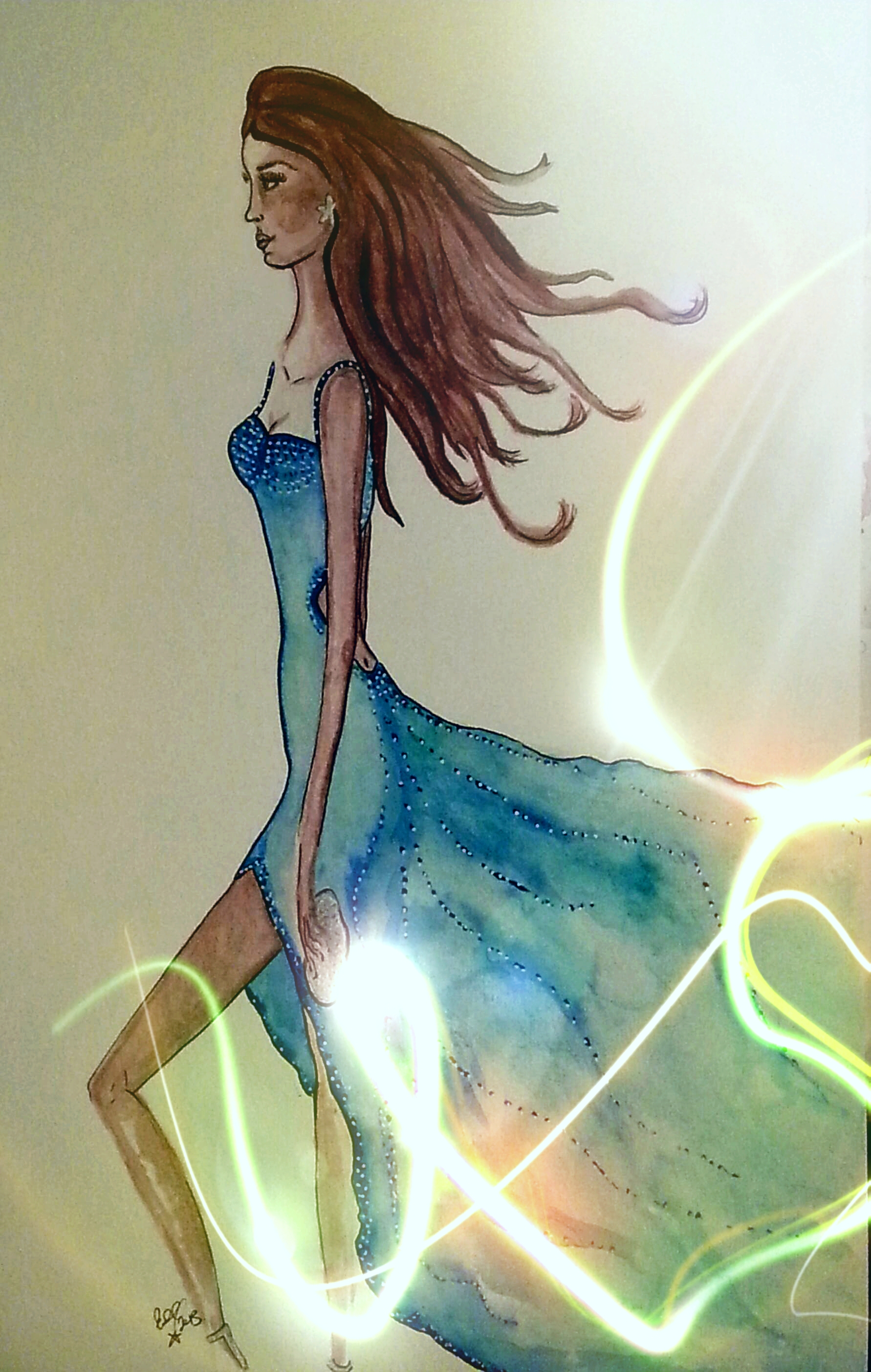 Have you ever made a decision that you knew was not honouring your truth? Then you have connected with the inner prostitute. I've done it. I've said yes to being in a relationship with someone knowing they were not right for me. I've said yes to jobs that paid very little for my time and expertise thinking it would gain me something else; status, a better offer down the line, credibility, 'being seen' by the right person. All the while knowing I should have said no even if it meant not making any money at the time elsewhere as well. I've also turned down incredible, life changing career opportunities to please another out of fear of a relationship ending.
These are only some examples of what I worked through that I'm sure you can relate to as well. I've also observed how people choose to sell out for the instant gratification, for the Likes and followers, for the comments and clients, for promotions and praise and, for the prestige of saying "don't know know who I am?" when things don't go their way. Selling yourself or trying to buy others in any form; from career and relationships with a partner, to friendships and your simple daily 'yes' and 'no' are all tests and challenges. These experiences can pop up time and time again in all different guises until you begin to know the workings of your inner prostitute. (Granted, this is not to get confused with being of service, helping and supporting others, but the key is for it not to be at the detriment of selling out and ignoring your empowered truth.)
The archetype of the inner prostitute is not necessarily about selling your body, but selling your soul for gain, financial or otherwise. It is putting a price tag on yourself, at the highest cost to you. It is your challenges with, and fear of survival that drives the shadow prostitute. Your harmony with survival lets it live in the light and lets you live in greater alignment with your truth.
(It's good to keep in mind, that just like your inner feminine and masculine energy which longs to be in sacred union and harmony, archetypes also have polarity which need to harmonise too. While there is shadow and light in an archetype, the energy of it is essentially neutral. Do not let the name 'prostitute' thus be taken at face value. Instead, see it from an 'archetypal' or symbolic perspective.)
Exploring; your thoughts, emotions and feelings, actions and energy on conscious and subconscious levels, give you a better idea of how the inner prostitute (and other archetypes) play out in your life.
When you are able to notice your prostitute in the shadow you will pick up on when you are 'selling out' on yourself; your morals, beliefs, values, your body, mind and soul. It may be that you no longer accept a lower wage than male colleagues. It may mean reassessing your relationship with friends, family and or your beloved. It may be in the simple moments of being put on the spot and asked to do something when every part of your very fabric is saying "NO!", but you reply with a, "Yes". Then find yourself feeling defeated and used, or even sad and angry. Ask yourself right now, where is my inner prostitute in this moment? Is it in the shadow or in the light?
Use these questions to get the thoughts bubbling;
Do I give my power away?
Do I try buy power from others?          
Do I think I need to please my beloved and neglect myself even when it doesn't feel right / or costs me in some way?
Do I ever fake it; from having an orgasm to enjoying where my relationship is going, to keep the peace and make my partner feel more powerful or, to ensure my security in the relationship?
Do I feel I need to change my morals to please another?
Or that I need be a certain way or do certain things that don't sit with who I choose to be?
Am I selling myself short in fear of survival?
Have I put another person in a position to compromise themselves for my gain?
Do I judge others for putting themselves in compromising positions?
If there is a "yes" in there for you, that is your inner prostitute speaking. So, it's time to learn the art of harmony with this key archetype.
Finding your strength, integrity and sincerity. What I am talking about is your Truth. It is part of the unique essence that is you. When you approach your inner prostitute from the Tantric way of life you see this path is about being raw, real and entirely honest with yourself and every aspect of your life.  After all, you should know yourself better than anyone, especially if you've taken the time to explore your many facets and layers. You also learn to honour yourself as being more than a body, while acknowledging the body is of value as you only have one for this lifetime.
Strength   –  Comes from heart, from your inner flame of courage and knowing. It requires you to listen to what your heart has to say while also honouring what your highest self / conscious mind is telling you.
Integrity – Your ethics and morals, and your ability to stand strong and unified with them especially when you are challenged.
Sincerity – Means you got to mean it; what you say, how you say it, what you do, how you do it. Ask yourself in any given moment; am I being sincere?
These all stem back to honouring your Truth.
Taking the journey within to 'know thy self' can be a life long commitment; a challenge of heart breaking wide open, emotional releasing moments, to joy filled awakenings and illuminations. You move from the physical plane of your body and the emotional and astral plane of heart, feelings and energy, to the consciousness of the mind plane and, the harmony of each of these three planes united. Simply, you no longer choose to compromise your body, mind or soul again. For in knowing yourself more and more as you travel the path you can no longer 'prostitute' yourself. Selling out becomes so far out of alignment with who you choose to be and how you choose to show up that it isn't even an option to consider anymore. You become firmer and stronger, to the point of unwavering in your conscious choices.
Along this path you also learn to be the witness for your own exploration and with your beloved or in any relationship for that matter. You learn to be the witness of your personality and your desires or 'animal nature' which can feel threatened or attacked and consequently not make wise choices. But, as you delve deeper into who you truly are, those personality and ego 'want's and 'needs', that could once have been bought, at the cost of your growth and spiritual path, sacred relationships and soul, can no longer.
This is because you can't be bought. You don't carry a price tag as you can no longer be bought. Not your time, not your presence, not any part of you can be negotiated for the benefit of another or for you to gain money, status or power in exchange. Again, this is less literal and more energetic. It is the way you radiate and emanate; during a conversation, to walking into a room. There is an air about you that speaks for you, saying you are not for sale. That there is no offering that will sway you to compromise who you are. It is like you are becoming an oak tree. Rooted deeply to mother earth. Grounded in her many layers. Held up by a strong trunk of Truth. While you can sway and move, bend and perhaps even be shaken and challenged at times, you will not break and be bought.
You learn boundaries and strengthen your loving kindness and compassion at this time. You firm up your 'Yes' and your 'No' with each offering that tests your inner prostitute. With loving kindness and compassion, for self and others, you are not swayed by any price because in honouring your boundaries you are honouring your integrity. The integrity of your truth, the truth of your Soul.
This ignites a different sense of passion in your life as well as in relationships with; self, beloved, family, friends, colleagues. It is passion with depth of heart and consciousness of mind that comes from living and breathing your truth. In truth, it surpasses 'passion' as we see it around us today and instead it embodies a quality far greater, far richer and more unique. It is a subtle essence within you that begins to stir and yearn to be awoken, to blossom. Like your own personal perfume, it is alluring and magnetic, unique to you and only brought to life when you can surrender to your absolute truth, with no fear of 'survival'. But instead, feeling entirely safe in the space you have created for yourself. Entirely safe in the space your beloved can create for you and, entirely safe with Spirit and that which is greater than you – here you are held, seen, heard and loved. Nothing can buy or sell that.
This expands and deepens your intimacy with yourself. As you start to learn and become fiercely aware of your inner prostitute; how, why and when it comes up. You discover this is where the richness is. This is a doorway into knowing thyself, into a world of intimate self-awareness. It is an entry point to peeling back more and more layers of 'you' which no longer serve. Those which are ready to be released and, those which are ready to be embraced.
From here I encourage you to Muse on;
How well do I know yourself?
What is my truth? How can I get closer to my truth? How can I live and express this authentically?
Can I pick up on my prostitute when it is challenged?…
…Am I at the point where it is still frustrating or is it easier?
…Am I able to control it with more ease or is it completely effortless and I do not need to think twice; I cannot be bought and I am not willing to sell myself; body, mind or soul.
It is in making empowered choices from a place of consciousness of mind in harmony with your heart that you hold your power and do not give it away or sell it. This is often a crossroads that you will face time and time again in different guises until it is authentically an effortless experience and you no longer will be tested by it. For you would have then surpassed the cyclic lessons of the prostitute. This may take years, a lifetime, or you may always find it a challenge on some level be it great or small. Wherever you stand on this it is fine as long as you are standing in your Truth. Always come back to living from your Truth. This is part of your greatest power that cannot be taken away from you by anyone or anything.
May you embrace your journey of living in harmony with your inner prostitute and, may the journey bring you closer still to your unique quality. That empowering, irreplaceable unique essence that is you, your Truth and your Divine Soul.
With Love, Elise / S*M