Salted Stella Caramel Slice
Salted Stella Caramel Slice
Ingredients
Base
1 cup LSA mix – ground linseed, almond and sunflower seeds
1/2 cup Organic Golden flaxmeal
A generous pinch of Himalayan salt
6 medjool dates, pitted
1/3 cup organic coconut oil, (Scoop it out of the jar with a spoon and roughly fill the measuring cup, then if mixing by hand melt it down. If you have a processor it will mix up easy enough solidified.)
Caramel filling
18 medjool dates, pitted
2-3 generous pinches of Himalayan salt
1/4 cup organic coconut oil
1/4 cup 100% pure almond paste
Chocolate topping
1/4 cup organic coconut oil
A generous pinch of Himalayan salt
3-4 tablespoons raw organic Agave syrup
 or Jarrah honey (make sure you have pure Jarrah not a blend. While honey does have a higher GI to Agave, Jarrah honey has a fabulous medicinal quality.)
1/2 cup raw organic cacao powder
Using all organic produce is ideal if you can get your mittens on them!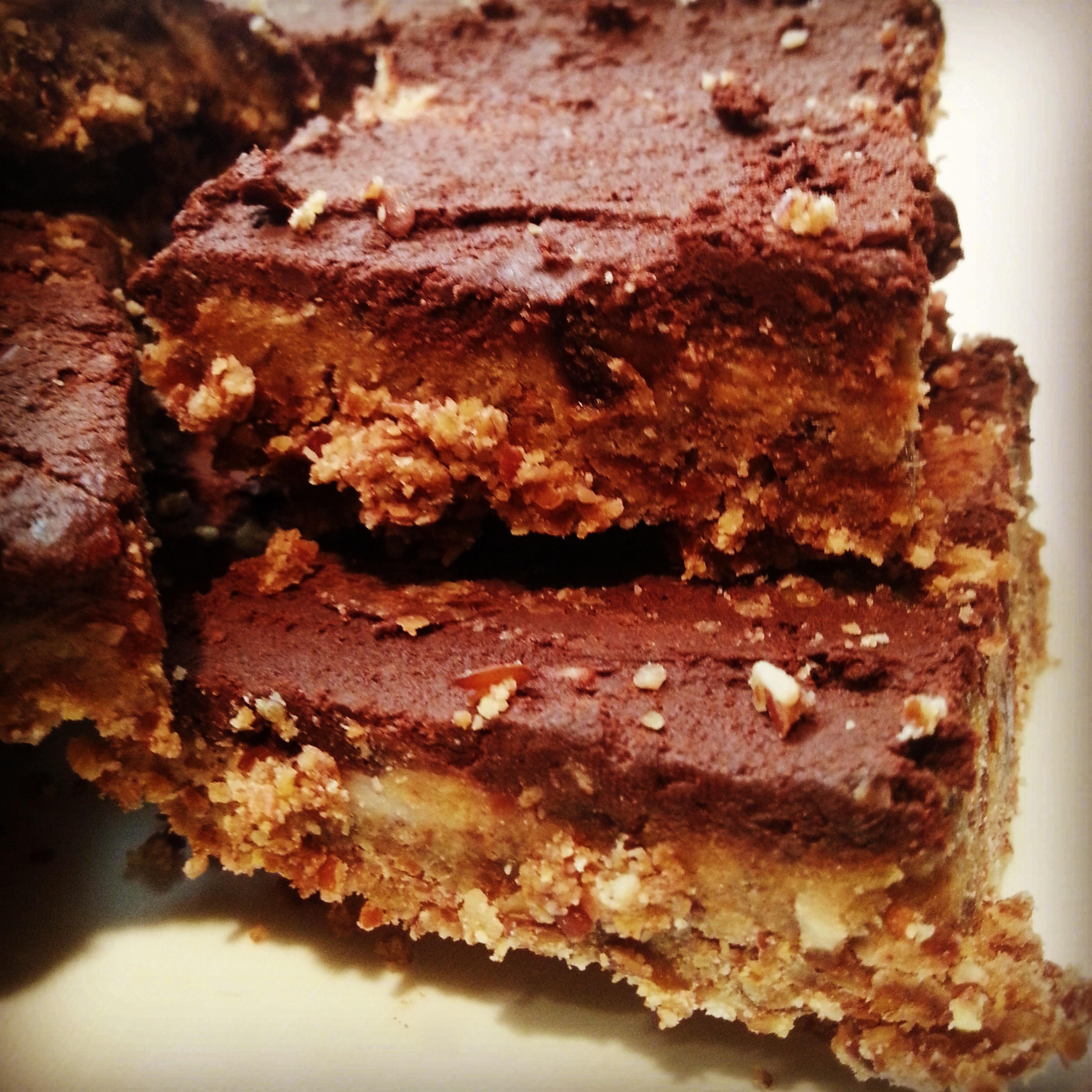 Method
Base
To make the base, rip up the dates and add them with the LSA, flaxmeal and the salt. Combine these in a food processor or use your hands until crumbly.
Add the organic coconut oil to the mixture and blend until it appears even.
Press the mixture into a greased or lined 20cm to 30cm baking tray. (The smaller the tray the thicker the slice will be).
Caramel filling
To make the salted caramel middle, blend the dates and salt in a food processor until they are finely ground and form a ball. This can also be done with your hands, though the dates will need some extra work to rip up and mix in. (Using your hands makes it easier to infuse your mixture with lots of love. If you are using a processor make sure you sprinkle some magic and love over the top of the mixture!)
Add the organic coconut oil and pure almond paste to the mixture. Continue to process until thoroughly mixed through. Spread and press this mixture evenly over the base.
Chocolate topping
Prepare the yummy chocolate top by combining the organic coconut oil, salt and Agave/Jarrah honey in a bowl.  Stir through the cacao and mix until you have a well combined paste. Spread this evenly over the caramel layer. Use your hands to get a nice even spread.
Allow your gorgeous creation to set at room temperature for at least 30 minutes before slicing, or pop it into the freezer for 10-15 minutes for a super speed set.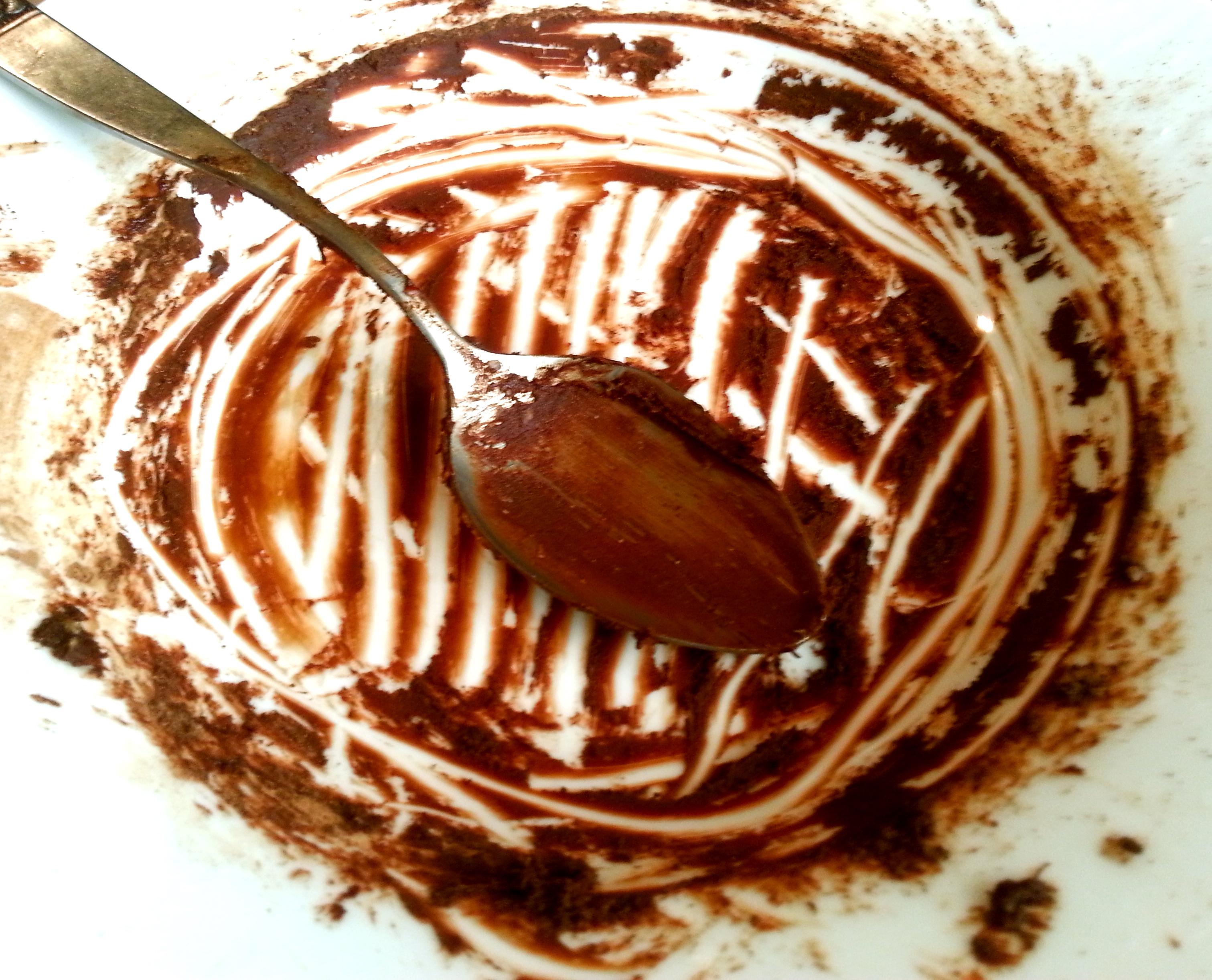 I promise I didn't lick the spoon…
FYI
1 piece = Heaven
2 pieces = Oh my
3 pieces = No, stop at two!
Wrap some up with a little bow and share these decadent raw treats with your tribe, they will LOVE it.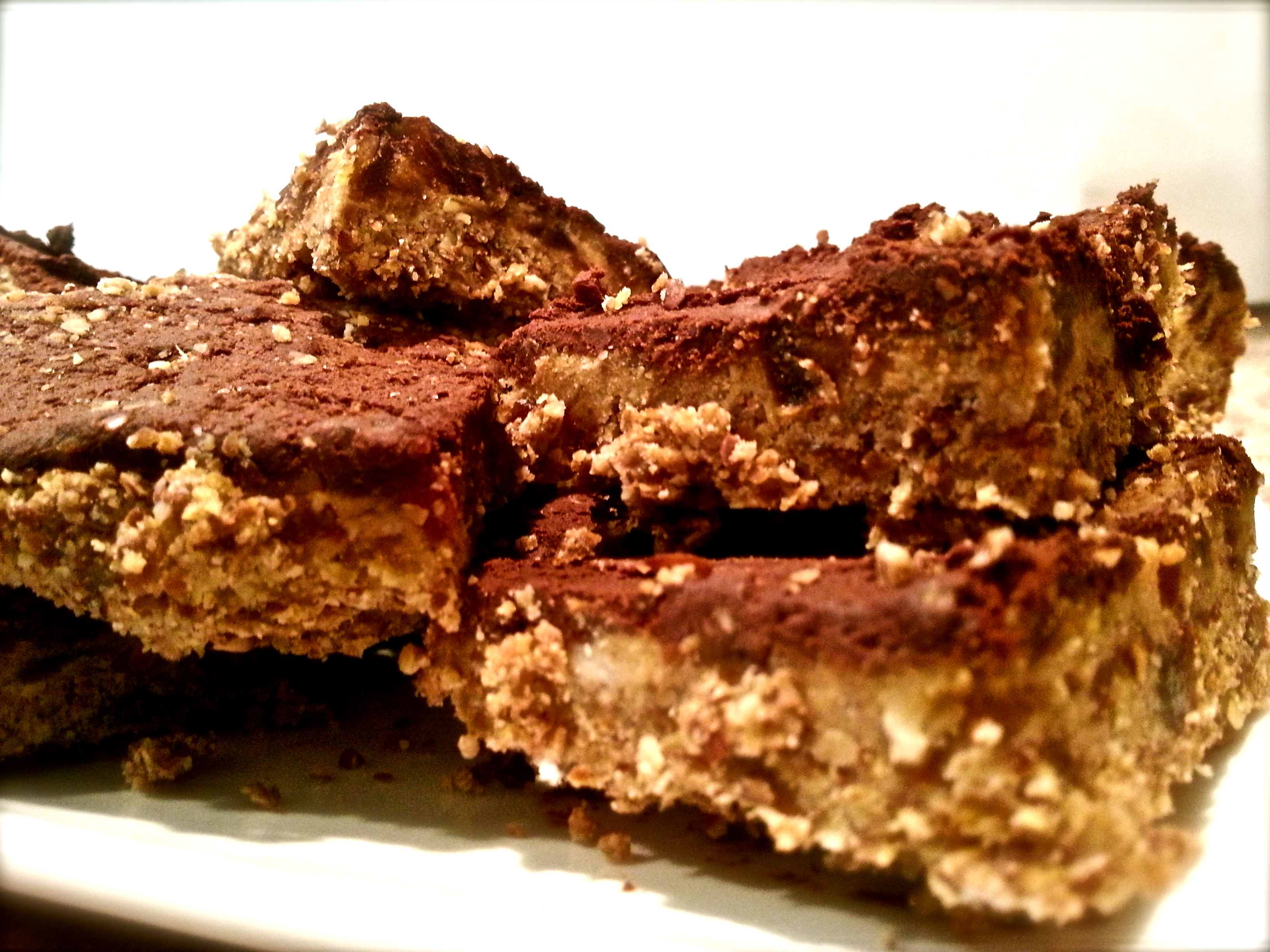 Please share your creations and thoughts with the StellaTribe: Send pics and tell us all about it! We'd love to know how your Salted Stella Caramel Slice turns out.