Stella's Bedside Table: All Time Top Picks
Stella's Bedside Table: All Time Top Picks
Enlightening Inspiration:
A New Earth – Eckhart Tolle
If you are seeking a shift in your consciousness, this is a must read. A spiritual guide to inspire our separation from ego attachment and transcend into the freedom and joy of the now.  I've read this twice, once when it first came out, it jumped off the shelf and into my hands when I was living in Asia modelling, and then I dug it up a few years later. On both occasions I found myself taking away different key notes. I  have a feeling A New Earth is making its way back onto my bedside table shortly.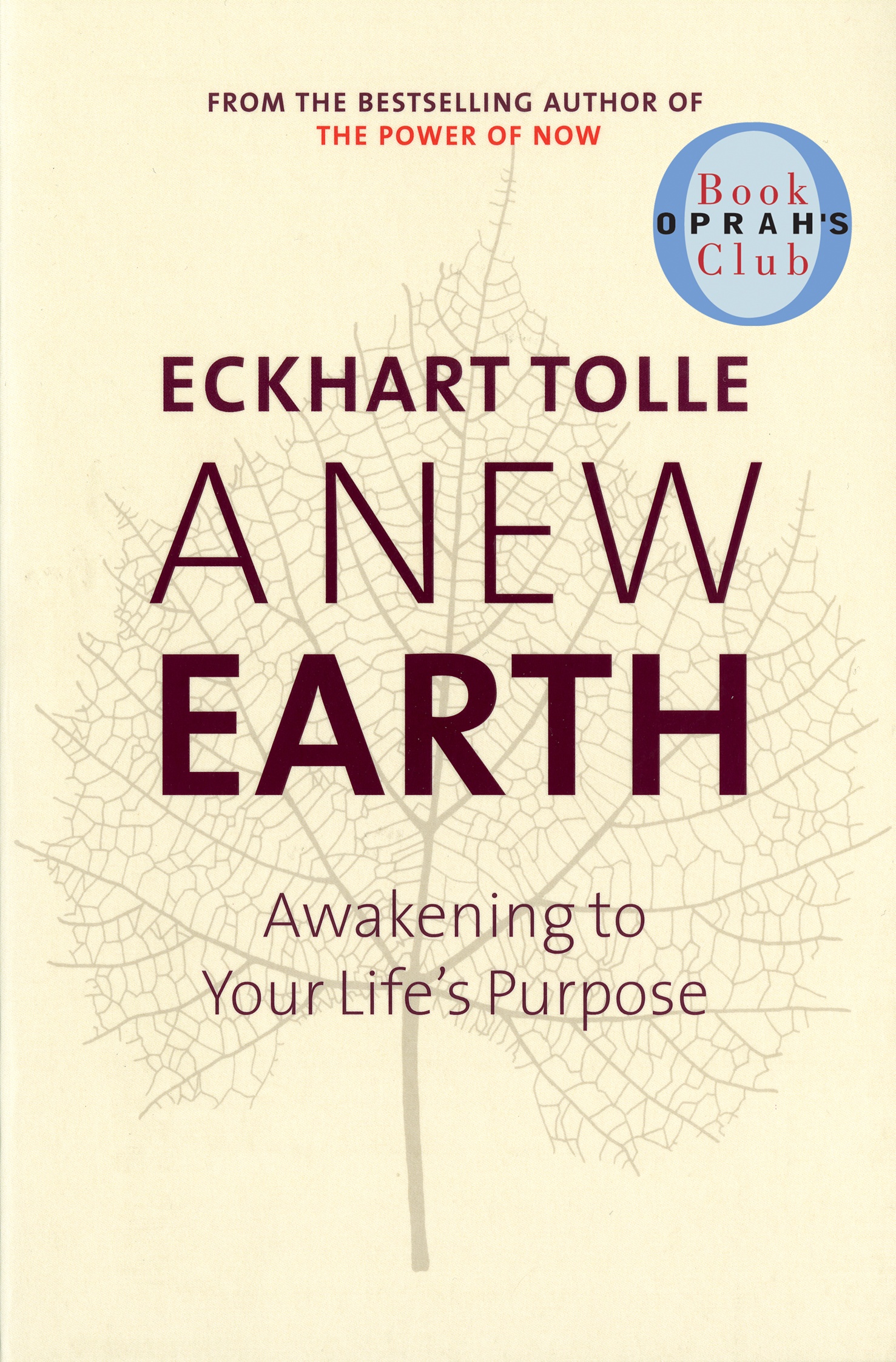 Heal Your Life – Louise Hay
This is the book that started the affirmation revolution. Inspiring a more positive outlook on life. It's a book to keep and refer to, especially one to consult when you want to understand how a physical injury or ailment is emotionally based, and how to assist the healing process with positive affirmations. You Can Heal Your Life is a book I grew up seeing book marked, and well loved on my mum's bedside table for almost 20 years before I took her advice and read it for myself. Louise Hay inspires and educates with every page.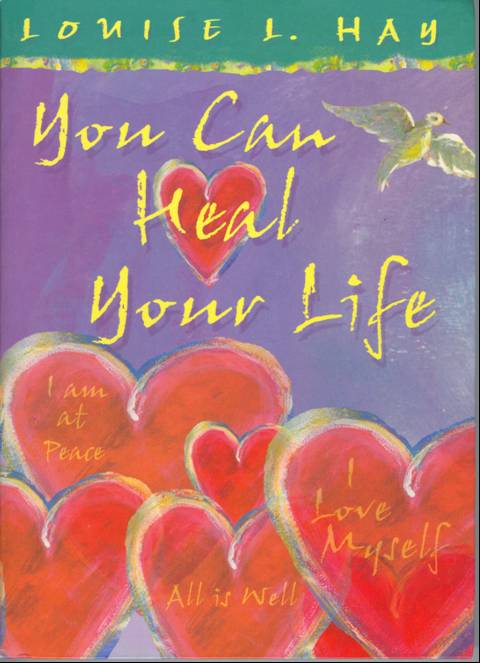 Opening to Channel – Sanaya Roman & Duane Packer
If you have ever wanted to connect with your spirit guides, increase your consciousness and clarity for accelerating spiritual growth, this is a pivotal read. One that may prove to open up an exciting new adventure.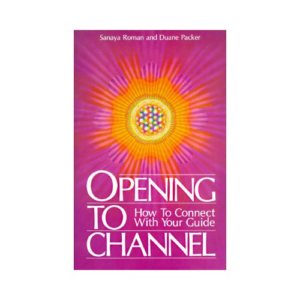 Personal Power through Awareness – Sanaya Roman
A step-by-step guide to sensing energy. You will learn how to stay centred and balanced as well as how to use energy, both sending and receiving it. Reading Personal Power Through Awareness brought to my attention some internal untapped resources.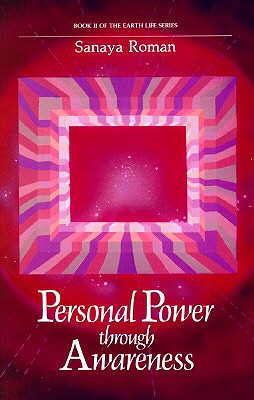 Spiritual Growth – Sanaya Roman
Learn how to be your highest self, expand and contract time, raise your vibration, achieve higher states of conscious, open your heart and develop a deeper knowing of your self. It sounds out of this world … funny that.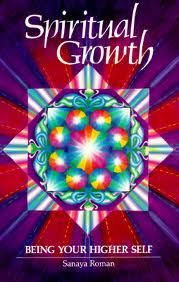 Synchro Destiny – Deepak Chopra
By explaining that 'coincidences' are messages within each moment, Dr. Chopra reveals seven principles of synchrodestiny and how each shape our lives allowing us to see that destiny lies within us.
You might need a highlighter as you read this one; my copy is filled with fluro peach markings and dog tagged ears!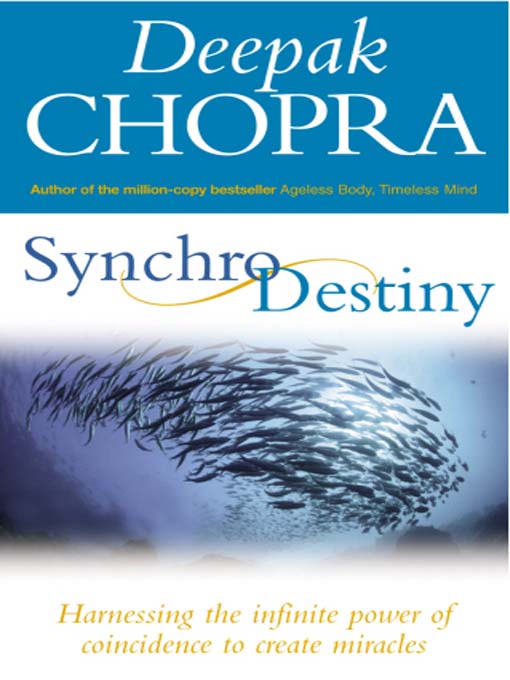 The Alchemist – Paulo Coelho
One of the best selling books in history.  Poignant and heartfelt,  you realise you can take a lifetime searching for something, only to discover  what you were seeking was in your own backyard all along.  It reminded me how beautiful it is when we realise, what we need is also what we desire. This book was bought as a gift for me and it has been a gift I have bought for others. A read for all ages, The Alchemist is one to enjoy and share.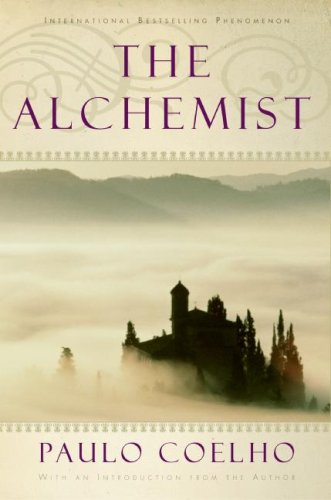 The Art of Happiness – HH Dalai Lama & Howard C. Cutler
Some might say happiness is the purpose of our life, the Dalai Lama may just agree. This handbook for living is a dialogue between a Buddhist monk and a Western psychiatrist. Cutler has focused primarily on bringing to our awareness the Dalai Lama's views, anchored to a tradition that dates back over twenty-five thousand years, yet moulded by a sophisticated understanding of modern concerns, and common sense. Practical, insightful and intriguing, The Art of Happiness is a joyful insight into East and West that will make you smile.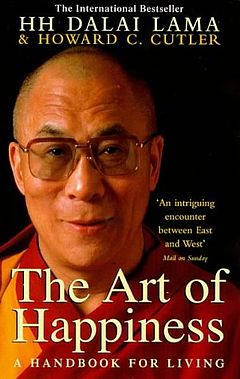 The Four Agreements – Don Miguel Ruiz
Be impeccable with your word. Don't take anything personally. Don't make assumptions. Always do your best. This is a concise and practical guide to apply to everyday life. The choice to live by these wise Toltec agreements changed my perspective on dealing with the small and the grand challengers of life. The pages are filled with grace, peace and unconditional love. Once you apply these agreements perhaps one of the greatest challenges is then also letting go of self-judgment. Just a simple little task for us to undertake.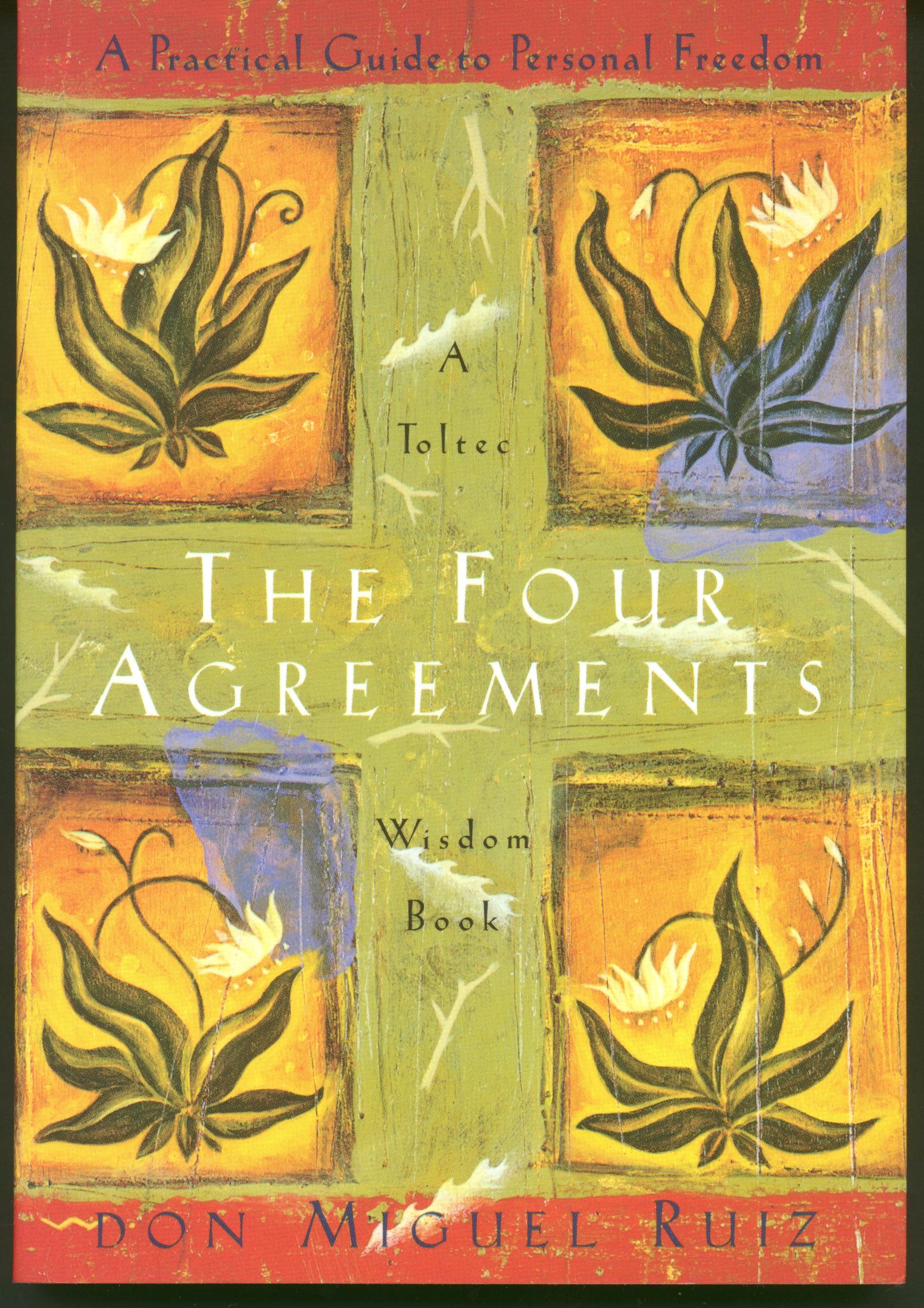 The Magic – Rhonda Byrne
To truly understand and implement the power of gratitude in every aspect of life is a fulfilling and rewarding habit that The Magic will help you unlock and tap into. Taking you through a 28 day step by step journey, with each day devoted to focusing on gratitude in a different way, you will start to adopt a collection of techniques and little rituals you can apply anytime anywhere. Until I list ten things I am grateful for in my mind each morning, I don't get out of bed. I'm sprinkling you with magic gratitude dust right now – Thank you, thank you, thank you!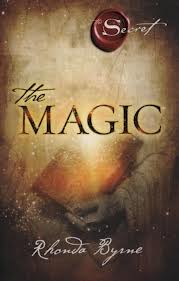 The Power of Now – Eckhart Tolle
The time is now. All we have is the now. Be present, now. It's as easy as leaving the ego behind and stepping into The Power of Now! Simple language use and a question and answer format help break down this mammoth meal of book into bite size, inspiring pieces. This was the first book that I read where I had that a 'ah ha' moment. It jolted me into a new consciousness. May it do the same for you.
The Prophet – Kahlil Gibran
Claude Bragdon said Kahlil Gibran's power, "came from some great reservoir of spiritual life else it could not have been so universal and so potent, but the majesty and beauty of the language with which he clothed it were all his own." I could not put it more eloquently myself. Gibran's work is an eternal poetic truth. The Prophet is a book to love and share.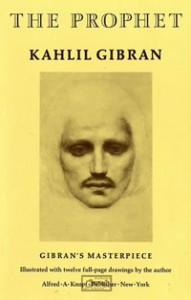 The Way of the Peaceful Warrior – Dan Millman
If you have ever been haunted by something missing in your life and set off to find what that is, you will most certainly enjoy this heartfelt, humorous and dare I say tearful tale. Dan Millman sets off to find his missing piece only to meet Socrates, the old wise man who changes his world. Millman is guided by the eccentric warrior man and guided to Joy, an elusive young woman. His final confrontation proposes to either break him or bring him that which he desires so fervently.
The film with Nick Nolte, Scott Mechlowicz and Amy Smart is a great motivator and companion to the book as well.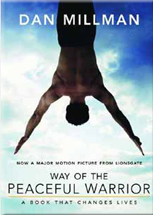 Tuesdays With Morrie –  Mitch Albom
I'm sure most of us can remember that teacher or professor who saw our light and inspired us. For the student in this book it's Morrie, the professor he made a promise to, sixteen years ago to keep in touch with, except he didn't. Watching 'Nightline' one evening the student learns his professor is stricken with ALS (Lou Gehrig's Disease), and decides to travel from Michigan to Massachusetts to meet with him. Their reunion leads to weekly meetings spanning the next fourteen Tuesdays. Discussing a different topic each Tuesday, including death and love, culture, marriage, regret and our world. The relationship is a beautiful portrayal of a students' gratitude, love and respect for his teacher, all the while highlighting the importance of spending our time wisely. This book offers a wonderful lesson for us too in the art of compassion, forgiveness and gratitude for those who have helped light the way.
The movie with Jack Lemmon, Hank Azaria and Wendy Moniz is a touching companion.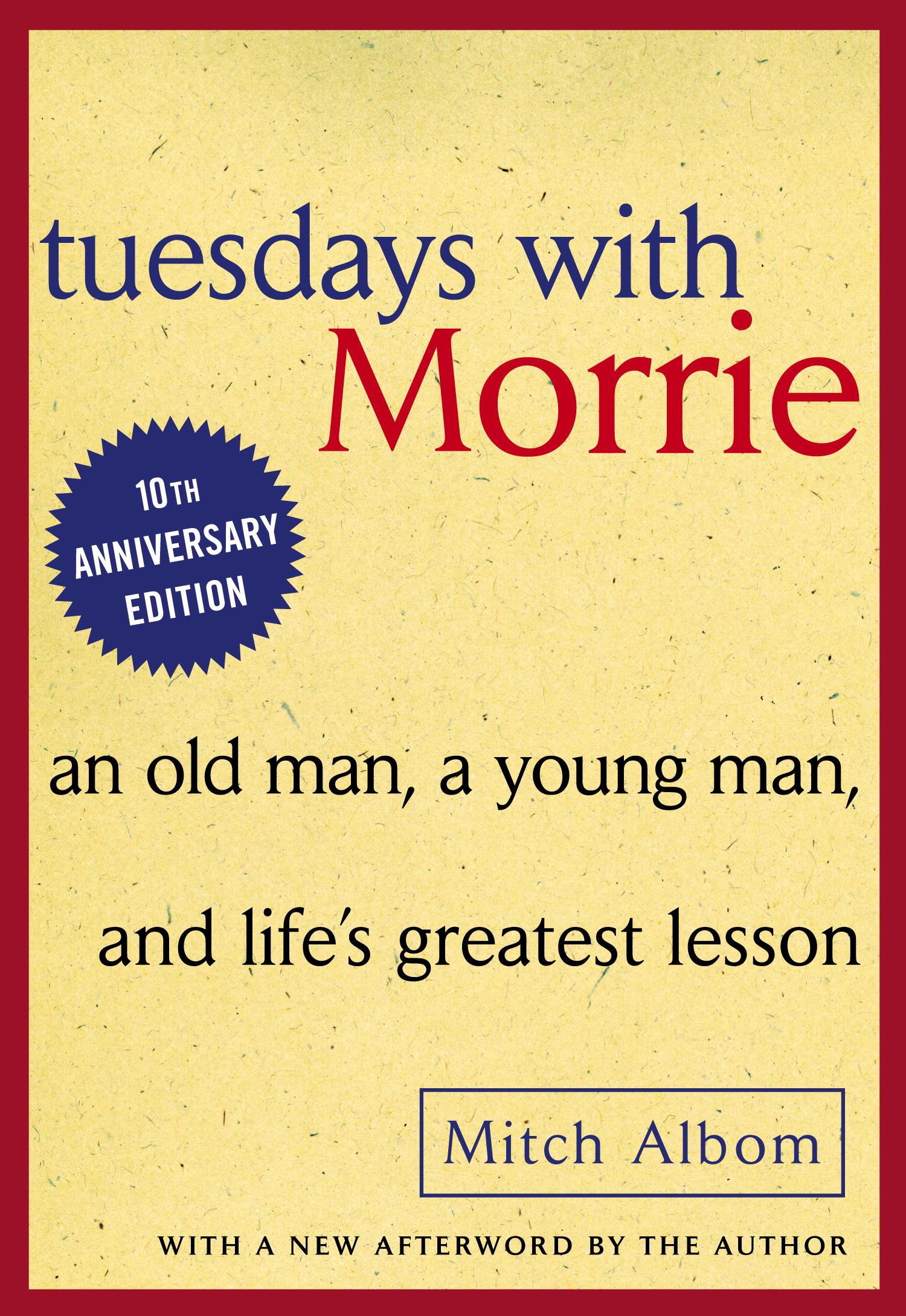 Empowering Motivation:
The Beauty Myth – Naomi Wolf
A powerful argument exploring how the myth of beauty impacts women across the areas of work, religion, sex, violence and hunger. Naomi's voice is deeply thought provoking.  Reading this ignited the inner female goddess and was part of the primary inspiration for my own post graduate studies. I would love to see this on high school booklists.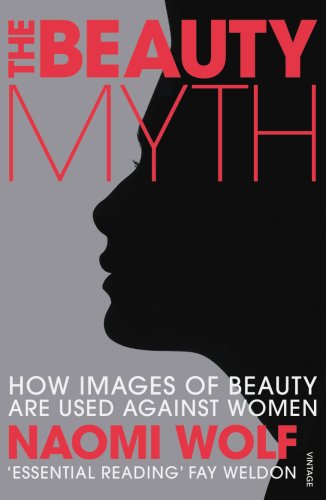 Desert Flower – Waris Dirie
This autobiographical story of Somali model Waris Dirie, brings to the forefront an extraordinary story of a young girls journey. From escaping her homeland, to female genital mutilation, and model stardom, this is a relevant, eye-opening and touching read for all women. While we may live in different countries, which feel worlds apart, the underlying connection of humanity, the fundamental right  to have control of our own bodies and minds, ignites a fire within.There is an anger evoked by reading such a story and at the same time a desire to support a pro-active voice like Waris.
Watching the movie that followed the success of the book with model Liya Kebede may require some tissues.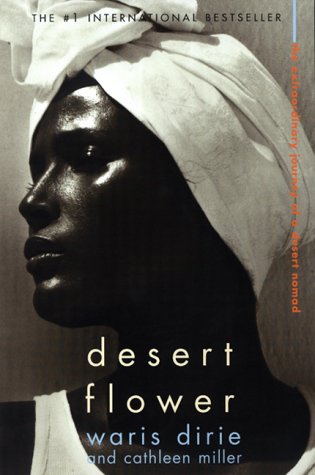 The Female Eunuch – Germaine Greer
Witty, bold, and raw, Greer dissects female sexuality with what was groundbreaking analysis for its debut. The Female Eunuch was a key text for the feminist movement in the 1970's. Check your mum's book collection or a secondhand bookstore for a pre-loved copy and dive in!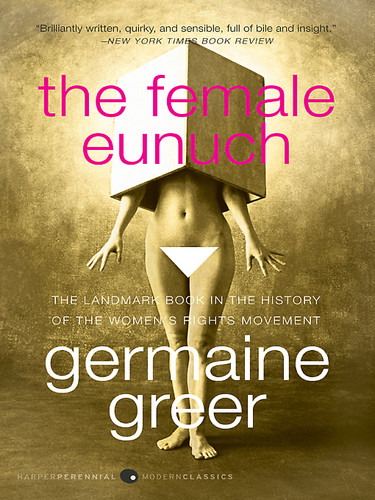 Fire With Fire – Naomi Wolf
Some of us support personal and political equality yet reject "feminism" … is there a difference? With her brilliant prose Wolf shows how this distinction came about and how we can mend it. A powerful piece that is thought provoking and inspires action! I was fortunate enough to get my copy signed by Ms Wolf after hearing her talk a few years back. What a dynamite woman with plenty of critical wisdom to share.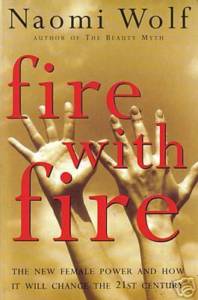 Lee Miller On Both Sides of the Camera – Carolyn Burke
An incredible woman's journey from art object to artist. The contradictions and complications of Lee Miller as a model and photographer, muse and reporter, sexual adventurer and domestic goddess, and America's first female war correspondent, are all unveiled in this biography. The muse who inspired artists Man Ray, Cocteau, and Picasso, was also the woman who photographed the horrors of Buchenwald and Dachau. From Vogue model and art-world ingénue to a war correspondent with unconventional marriages and a passion for gourmet cooking, we get an insight into the myriad of lives this remarkable woman led. A captivating read of art, beauty, sex, power, Modernism and Surrealism.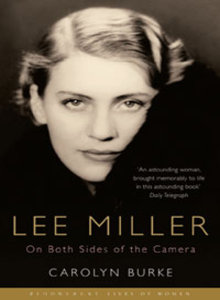 My Hundred Lovers – Susan Johnson
Life, desire and love are captured in one hundred moments of a woman's life. Deborah, an erotic adventurer on the eve of her fiftieth birthday chronicles her sensory memory. Her thoughts make up this unconventional memoir. Evocative and sensual, though not tied to sex or human interaction alone. Amid the collection of her hundred lovers Deborah talks of her love with grass, ice-cream, her car and words themselves. This was a bath time to bedtime read that I couldn't put down. I particularly had a soft spot for Lover sixty-four, Paris.  I had the pleasure of taking one of Johnson's workshops on writing erotic fiction during an Australian Writers Festival. A captivating, articulate wordsmith of a woman whose literary talent poured from her, My Hundred Lovers is an exquisite example of her sharp wisdom.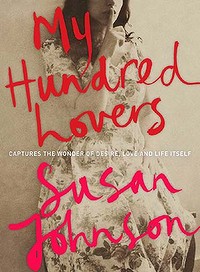 Vagina – Naomi Wolf
Could an ardent connection between our brain and our experience of our vagina affect our greater sense of creativity? Our consciousness even? Wolf argues our connection with our vagina is indeed fundamental to our connection with self. This was a great conversation starter backstage between models and fashion workers when I happily whipped out Vagina at every hair and make-up opportunity. If you want some personal, physical, intellectual and emotional insight in one, this is your next bedside book.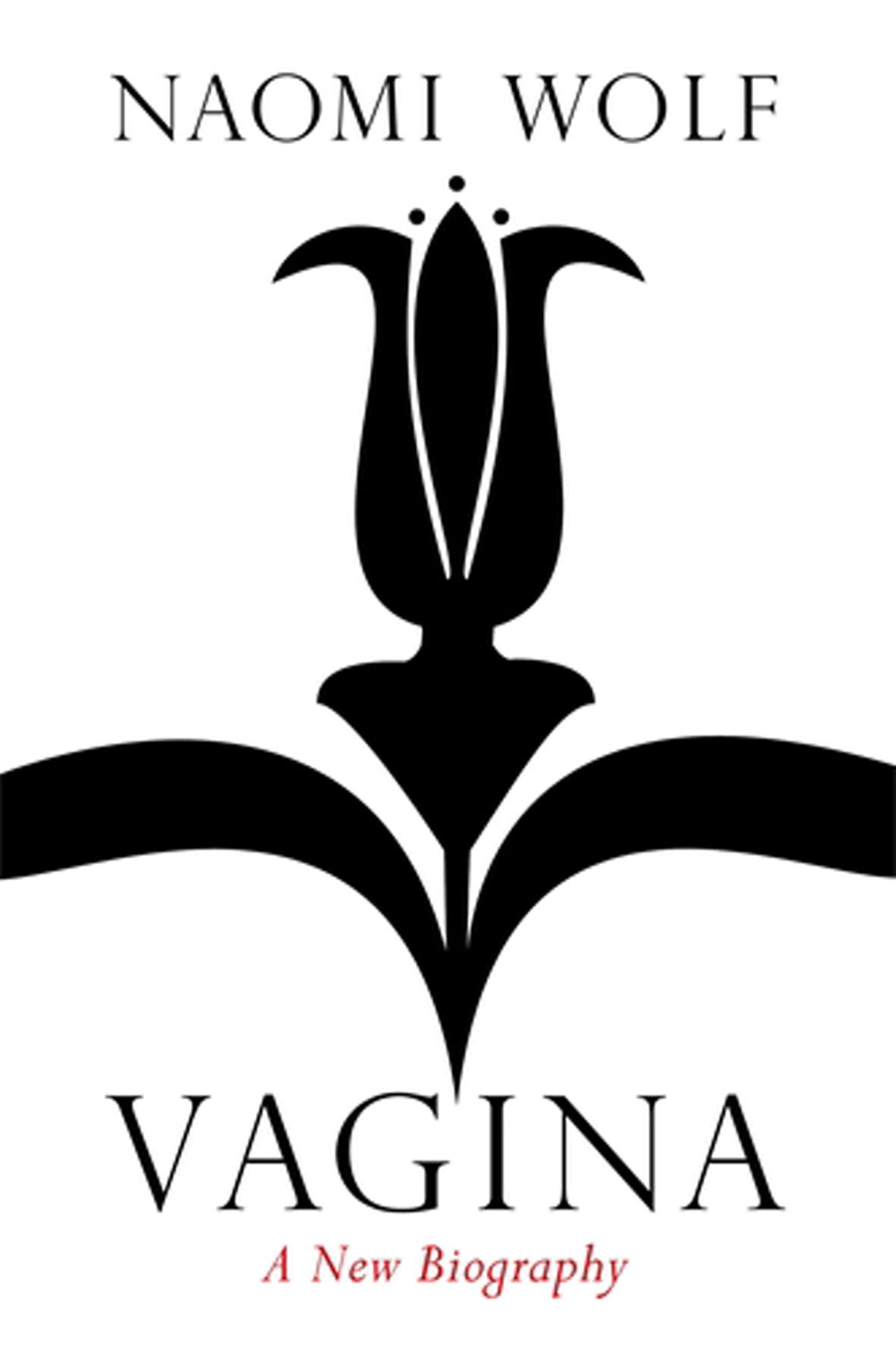 Evoking the Inner Child:
Alice's Adventures in Wonderland – Lewis Caroll
A play of logic spanning fantasy, literature and pop culture, Alice's fall down the rabbit hole and into Wonderland where she interacts with anthropomorphic characters is a magical and whimsical adventure. Seemingly of nonsense, though sprinkled with wisdom from the Disney classic to the modern mad hatter version, each of the books and films that spun from this classic tale will entertain the curious inner child.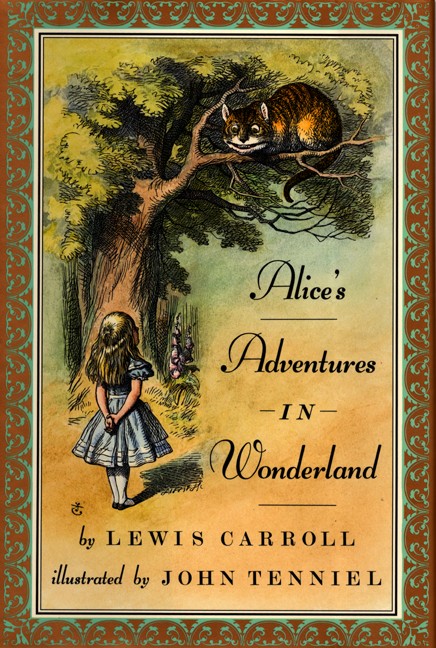 Hector and the Search for Happiness – François Lelord
A charming parable about a modern mans endless search for contentment. Lelord's story combines fairytale naïve wisdom with satirical dry wit. Travelling through a world of immigrant peasants, gentle drug barons, doctors without borders, depressed psychics and jilted academics, this tale comes together to form a concise and upbeat life manual. This was a  fabulous travel companion I enjoyed on the plane, train and laying waterside under sunshine.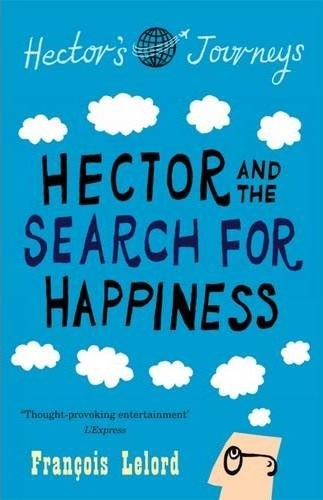 The Little Prince – Antoine de Saint-Exupéry
A philosophical and poetic tale of a pilot stranded in the desert who meets a young prince, who has fallen to Earth from an asteroid. The Little Prince brings up several idealistic and profound observations about life and the strangeness of the adult world. A refreshing look at human kind with profound messages beautifully illustrated in ink. Make extra note of the insights given by the Fox.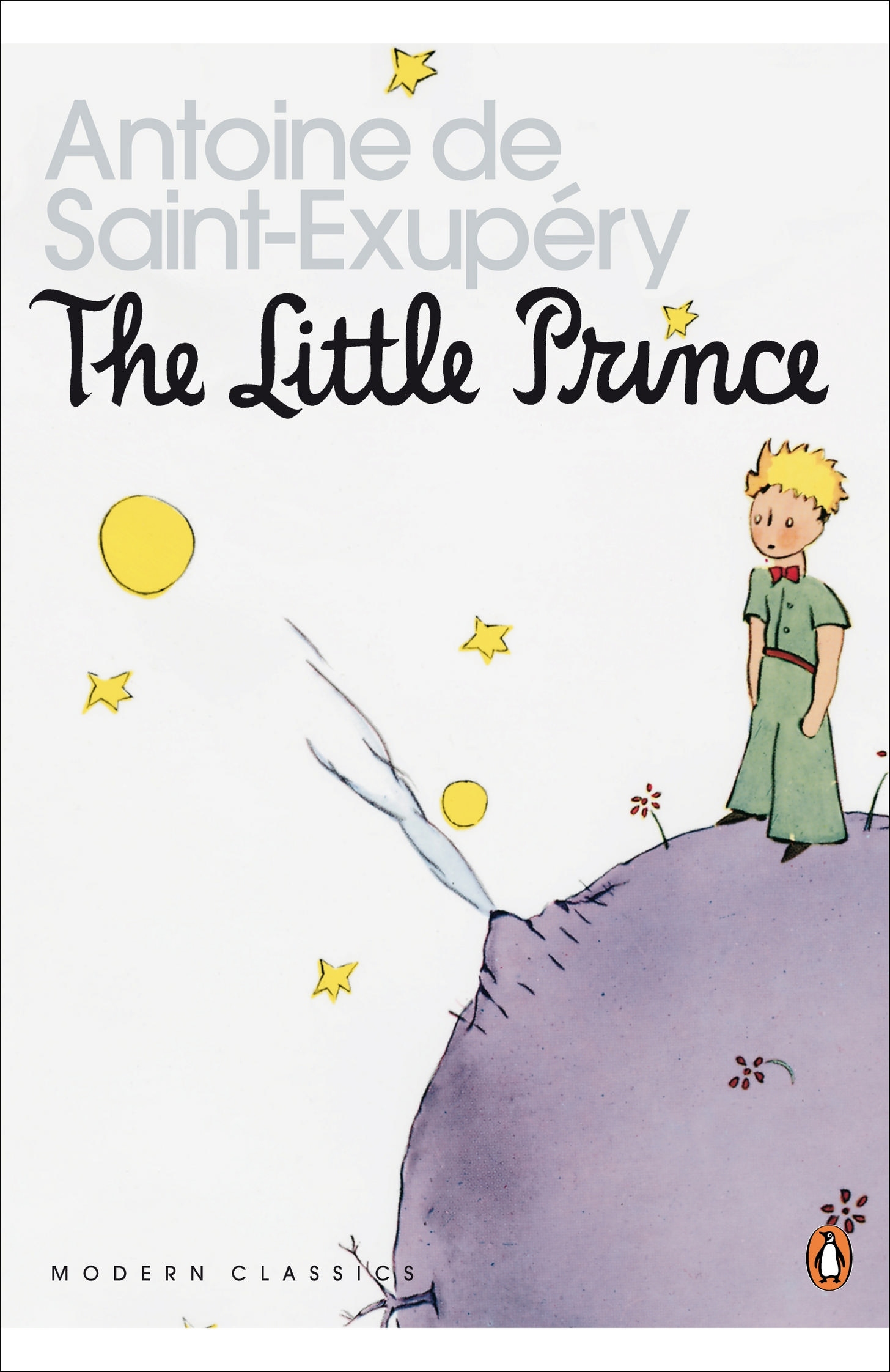 Novel Ideas:
One Day – David Nicholls
Emma and Dexter meet on the night of their graduation knowing when tomorrow comes they will go their separate ways. But somehow, lets say by fate and destiny, each year that follows they manage to catch up, if only for one day. Spanning twenty years this novel captures your heart, makes it race and fills you with gut wrenching joy. It's utterly enjoyable anywhere, anytime.
The movie with Anne Hathaway and Jim Sturgess is a fine companion to the novel.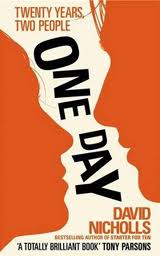 The Hours – Michael Cunningham
Hauntingly beautiful, The Hours intertwines the lives of three women: A 1923 Virginia Woolf writing to Mrs. Dalloway who is recuperating in the suburbs of London with her husband; Modern-day New Yorker, Clarissa Vaughan, dear friend of an acclaimed poet dying from AIDS, who is planning a party in his honor; and a 1949 Los Angeles suburban housewife, Laura Brown, who slowly begins feeling the confined restrictions of a perfect family and home life. The graceful interlacing of these three women and their intriguing lives is brought to life page after page with Cunningham's literary talent. A little piece of reading pleasure, with real depth.
I also love the movie with Meryl Streep, Nicole Kidman and Julianne Moore.
The Time Traveler's Wife – Audrey Niffenegger
This is an untraditional and remarkable story of Henry DeTamble, a gallant librarian who involuntarily travels through time, and Clare Abshire, an artist whose life follows regular time. The couples passionate love affair spans time and places the lovers in challenging and frustrating romantic circumstances. Niffenegger's unconventional chronology of bonded love makes for an enchanting debut novel.
The film with Rachel McAdams and Eric Bana captures a screen version of the romantic drama beautifully.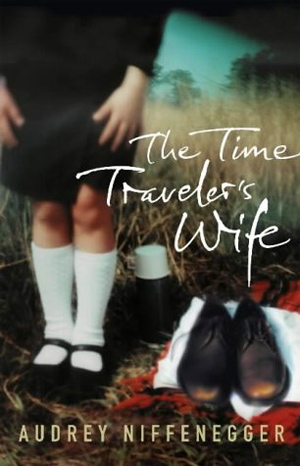 The Zahir – Paulo Coelho
The philosophical and mystical nature of Coelho's writing is a drawcard for all his works, and The Zahir is no exception. Living in Paris, the narrator enjoys the spoils of money and celebrity while his wife of ten years, Esther, is a war correspondent who has disappeared with a friend, or is that a lover, Mikhail. The narrator fears she has left him and begins questioning love, life and purpose. In his attempt to recapture his great lost love, the narrator discovers something unexpected about himself. An enchanting read with an underlying moral, like Coelho loves to do.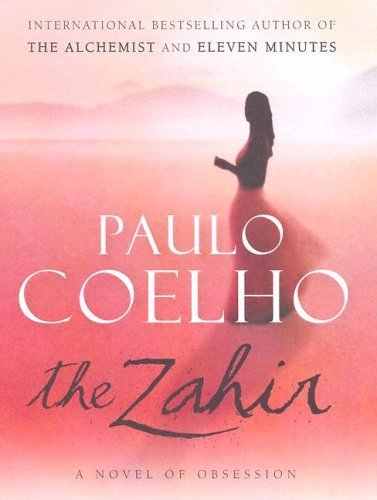 Creative Companions:
The Artists Way – Julia Cameron
A provocative and powerfully inspiring book on creativity, The Artist Way guides you step by step through how to live an artists life. Offering effective tools and insights into the creative process, it becomes a daily companion as you work through each weeks topic. As you complete the exercises and adapt elements of the twelve week course into your own artistic routine you discover and recover your greater creative self. This is an asset for any creative mind who wants to expand their untapped potential and sharpen their skills. One of the greatest gifts I took away from this book was writing 'Morning Pages', or as I call them 'Morning Musings' …  right before I start work, I kick off by writing whatever I need to pour out onto the page first; dreams, to do's, feelings, last nights conversation, action plans, ideas, inspirational quotes or song lyrics. It clears my mind to focus on my craft and becomes a beautiful tapestry of streaming thoughts to refer to. This is not just for writers or artists. 'Morning Pages' are a powerful, practical tool for anyone before they get down to work!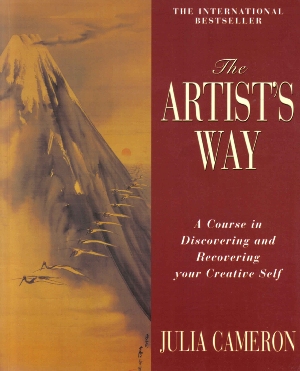 Letters to a Young Poet – Rainer Maria Rilke
This collection of ten letters exchanged over five years between a 19 year old man, Franz Kappus who was entering the German military, and 27 year old Rilke. Kappus wrote to Rilke seeking guidance and a critique of his poems.  Their correspondence has become a classic manual on what it means to be an artist and a person. A different kind of poignant poetry that can't help but enlighten. I'd call this a little gem.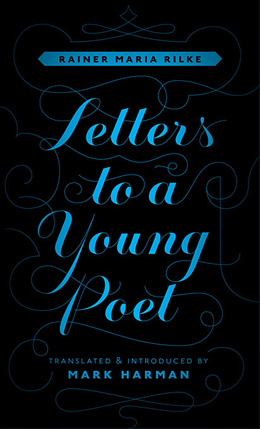 Writing Down the Bones – Natalie Goldberg
Combining writing practice with Zen meditation? What an intriguing idea! And indeed how effective it is, especially guided by Goldberg's warm, friendly and encouraging voice. Writers dive in! No seriously, stop procrastinating and get to it, the time is now!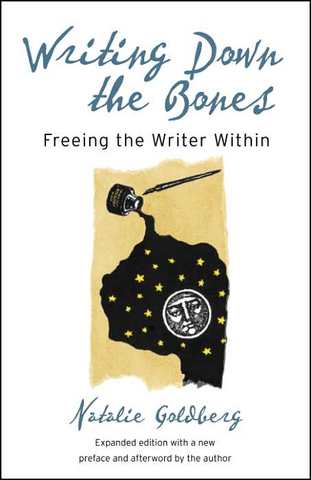 Share with the StellaTribe: What are  your bedside table top picks for inspiration? Any recommendations for Stella's Bedside Table Reviews?