Style & the City: come get Carrie'd away!
With style queen Patricia Field in town and the latest Sex & The City exhibition underway, Stella sent top Perth model and fashionista Rebecca Frost to report on the inspiring Muse of mode.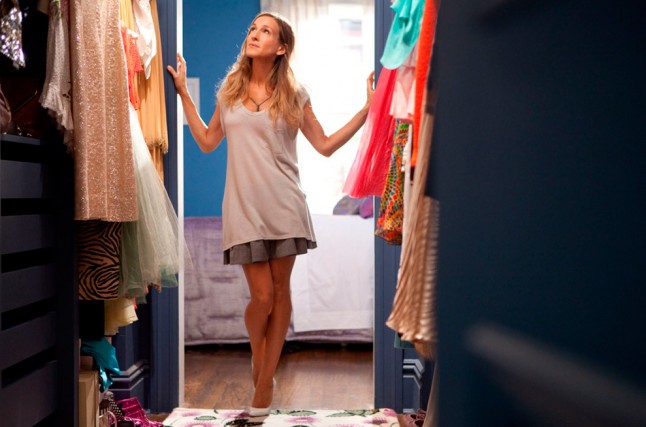 In my early teens I remember sneaking into our living room late at night after my parents had retired to bed to watch the new show that had everyone talking … Sex and the City.
Let's just say this was an education! Yes, the show was primarily about sex and posed the question: 'can women really have it all?' but I was in love with the clothes, the shoes and the style.
As Sex and the City evolved and the four lead characters; Carrie, Samantha, Miranda and Charlotte became our new best friends, the fascination with what the girls wore became a focus of the series and later, two SATC films.
So many trends wore born from what these four characters wore on screen. Now, 14 years on, people are still talking about the fashion evolution of Sex and the City.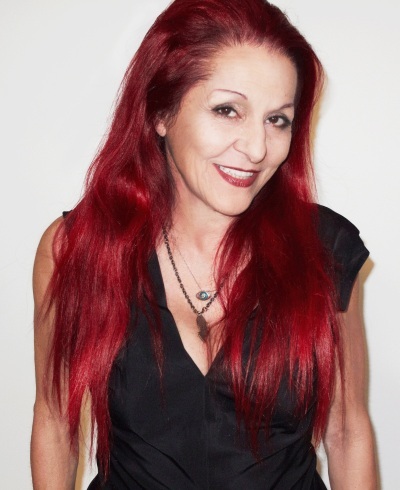 Patricia Field – costume & fashion designer and stylist  
When the opportunity came to see the woman of style genius, the woman who makes mixing prints an art and made Manolo Blahnik a household name, I was ready with heels on and pen in hand.
The petite, flame headed, splendour of a women walked into the room and instantly had everyone smiling. With a voice that oozes Hollywood, Patricia Field had everyone eagerly awaiting her to spill the beans on the actresses, who was her favourite character and what was her most adored costume.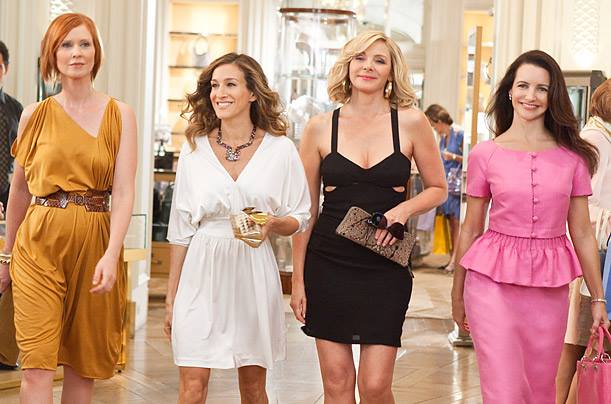 I was surprised at how accommodating she was to the actors as she spoke on this. As an artist herself she said that she wanted to, "please the actors in her outfit choices". Patricia made a point of explaining that she "doesn't reinvent the wheel and can make ANY outfit look gorgeous". Strong words, but she certainly can walk the talk.
The style queen brought fond memories flooding back of the characters such as Carrie and her famous strut down 5th avenue, Samantha's crude humour and how all the costumes became like her children.
When asked what would be her favourite costume of all time, she said that is something she gets asked often and always finds it hard to answer. Although she did answer and I would have to agree, it was the Versace gown Carrie wore in Paris when The Russian – Aleksandr Petrovsky – stood her up. "The gown achieved the scene," she said. Every one of us who watched that episode in that moment would know what she meant by that.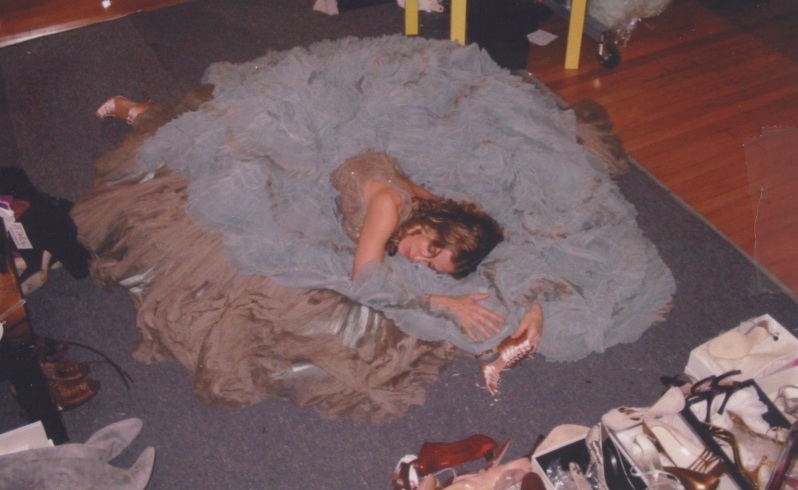 Sarah Jessica Parker in the Versace gown for the final season of Sex and the City. Picture: Patricia Field.
Accompanying that prefect dress in the heart breaking scene was the perfect line – "I'm looking for love. Real love. Ridiculous… inconvenient… consuming… 'can't live without each other' love," Carrie Bradshaw. (That line will remain one of my favs) 🙂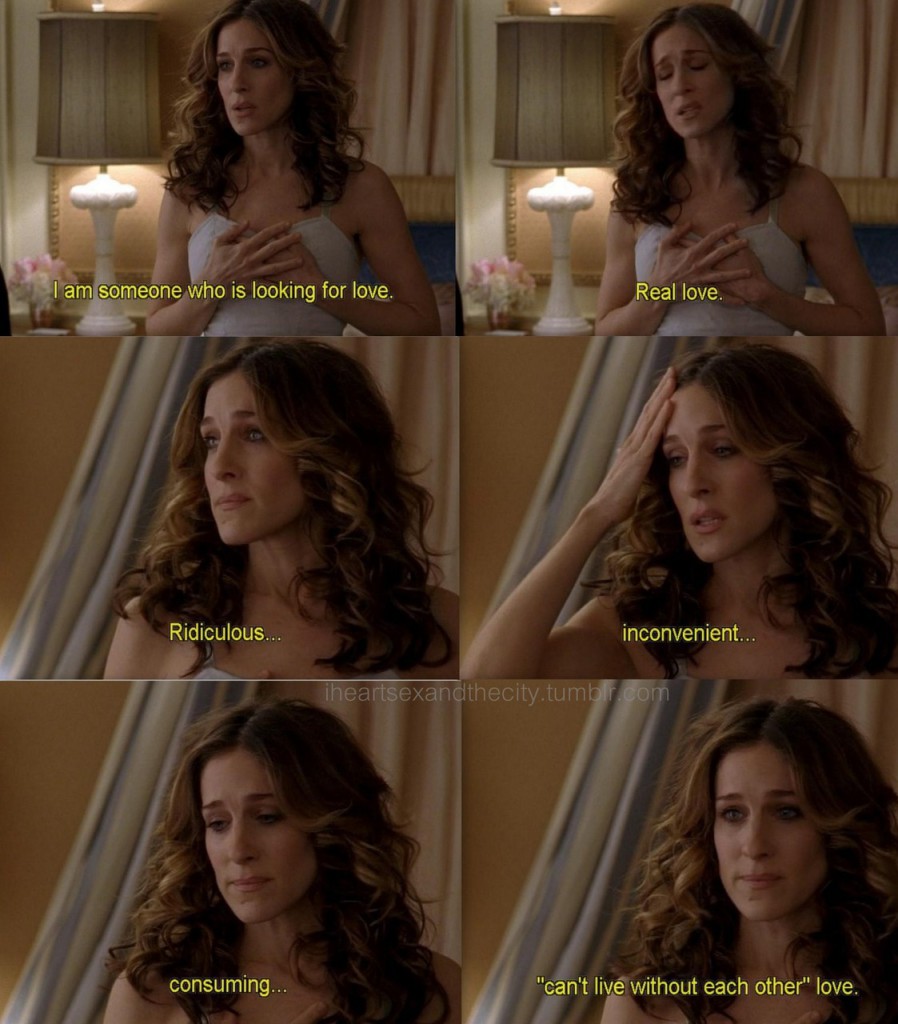 As Patricia's time with us drew to a close she finished off by telling a little unknown fact  – in the opening credits of the show Carrie really does get splashed by mud when the bus rolls past her. In fact there had to be a number of tutus made to accommodate the filming of the opening credits.
This made me smile thinking back to my teens and feeling a flurry of excitement when hearing doo doo dada dadadad da … yes you all know the SATC tune and having that group of four on screen girlfriends to share life with.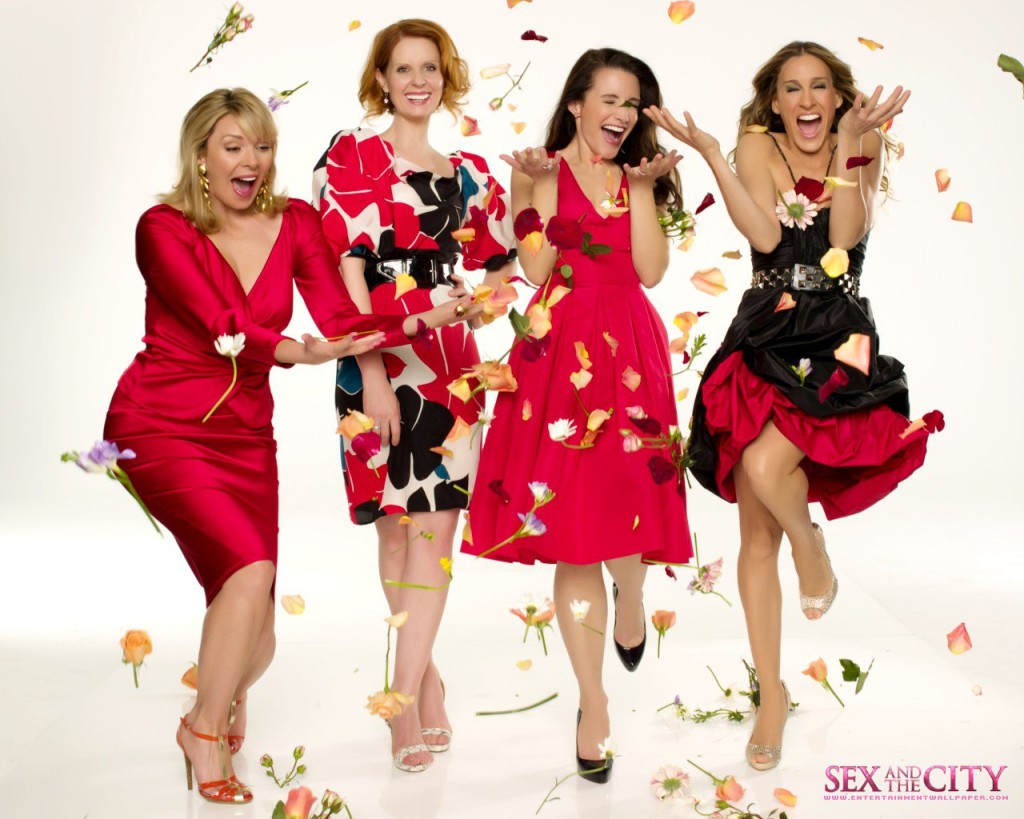 …a timeless series that will forever be in our hearts, Sex and the City changed how women were perceived and portrayed on the silver screen. It was an honour to share a short time with such a visionary and ultimate fashionista.
And yes, I will always swear on Chanel.
Love Rebecca xxx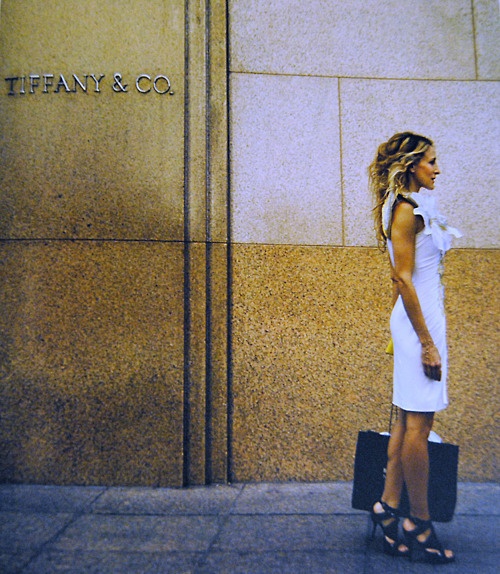 Twenty-four costumes from designers including Chanel, Versace and Yves Saint Laurent, hand picked by Patricia Field are on display at the Ennex100 & Forrest Chase from April 4 – May 1.
The capsule exhibition highlights the 10-year fashion evolution of Sex and the City.
Pop in, worship and enjoy some of these iconic pieces yourself!
With Love, S*M