Sweet Gratitude: A New World of Raw Desserts
Stella's Bedside Table Reviews the Recipes of Café Gratitude 
 An amazing selection of live-vegan desserts.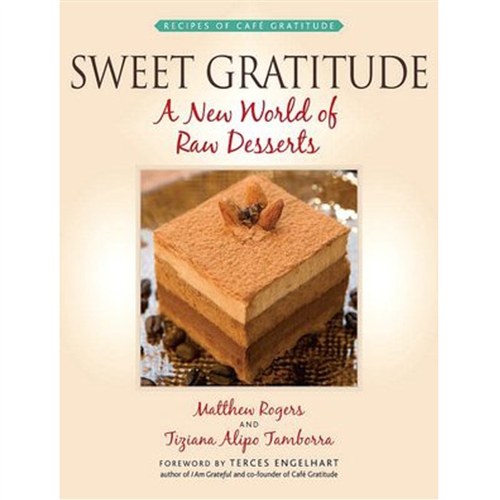 Two master dessert chefs, Matthew Rogers and Tiziana Alipo Tamborra, have combined forces and brought us a stunning collection of recipes from Café Gratitude. 
If you have seen the inspiring documentary May I Be Frank, this is the same café! If not, you now have something wonderful to watch!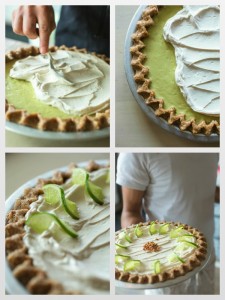 Sweet Gratitude uniquely merges recipes of divine raw vegan desserts with the philosophy of celebrating life, and love for ourselves, each other and the world.
Like Café Gratitude's mission of being grateful for everything, so too does Sweet Gratitude. By weaving through the book a seamless ethos of gratitude; from preparation, to ingredient selection, and how we make these beautiful raw desserts.
Matthew's passion for raw chocolate, and Taziana's skill of creating beautiful live-vegan wedding cakes come together as they celebrate their talents and share their ingenious creations with us in Sweet Gratitude.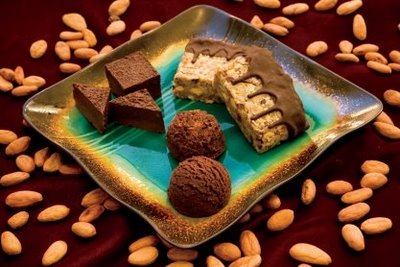 Why raw? Because raw desserts are one of the healthiest choices available.
Ingredients are blended, strained, soaked, frozen, dehydrated or whipped and most are fresh and minimally processed, in their natural nutrient-rich state. You will find raw versions of your favourite desserts!
Included is a detailed introduction on ingredient preparation, equipment, and resources before we are taken through a fabulous collection of recipes on; pies, cakes, cheesecakes, dehydration, ice cream, cacao, Irish moss and ingredient information.
All of us are blessed with the power of choice at any given moment. Even when there are circumstances that we have no control over, we still have the power to choose who we will be and how we will act in the face of that circumstance.
This also applies to choosing our food!
Pies – Living in the Present
Preparing food is a great way to practise living in the present.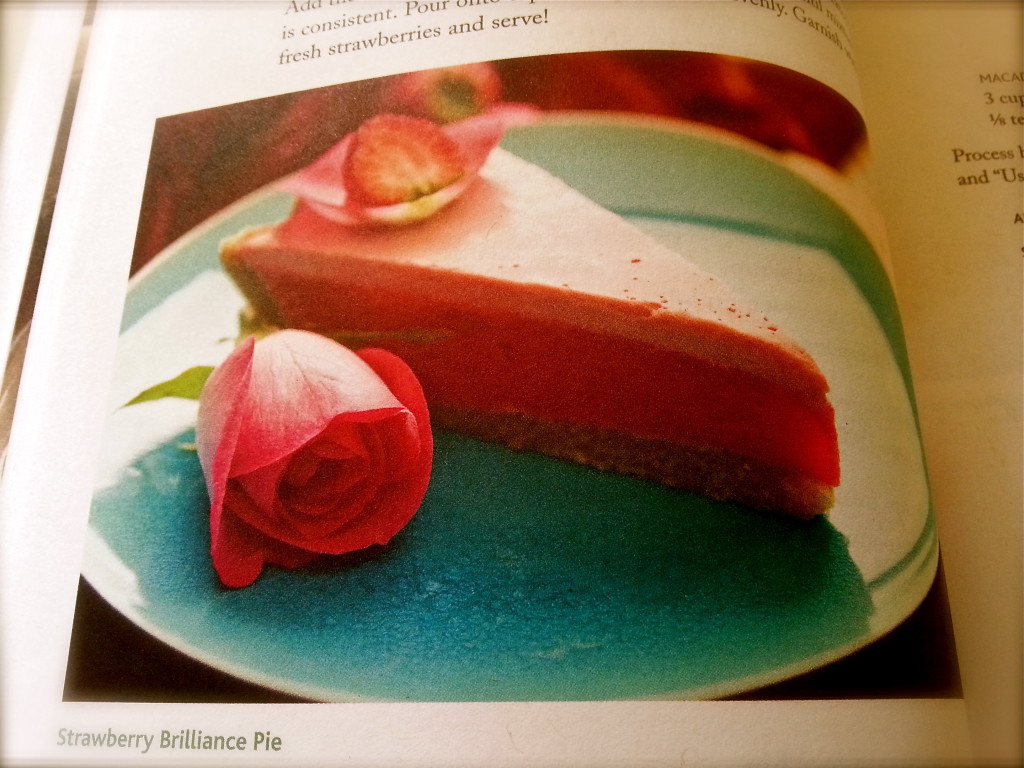 Cakes – Giving and Receiving
This is the natural flow of life. Food in general is something that we give and receive. And when food is given as a gift we often give a dessert!
Cheesecakes – Guilt-Free
Stella doesn't do guilt, especially when it comes to food, and neither does Sweet Gratitude. Empower your experience by celebrating your choices and choosing freedom from judgement and guilt. Desserts are soul food, celebration food, emotion nourishing and spirit lifting, and these raw vegan desserts are good for you!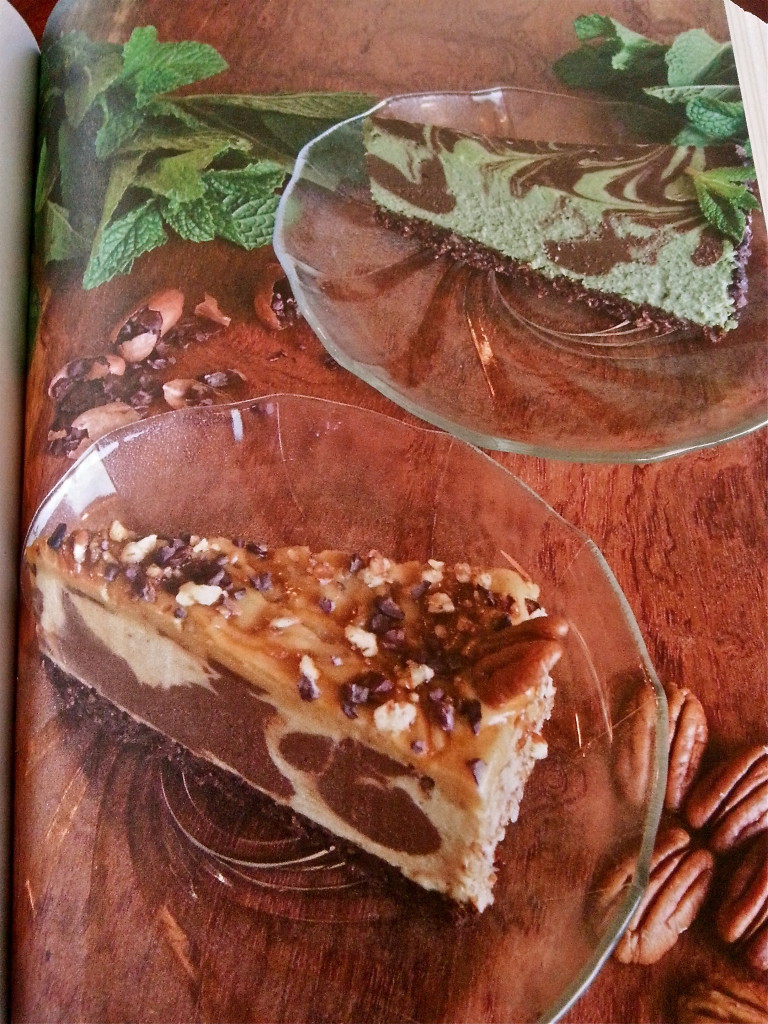 Dehydration – We Are Worthy
We are all beautiful, magical, and creative beings who must constantly remind ourselves of our true nature.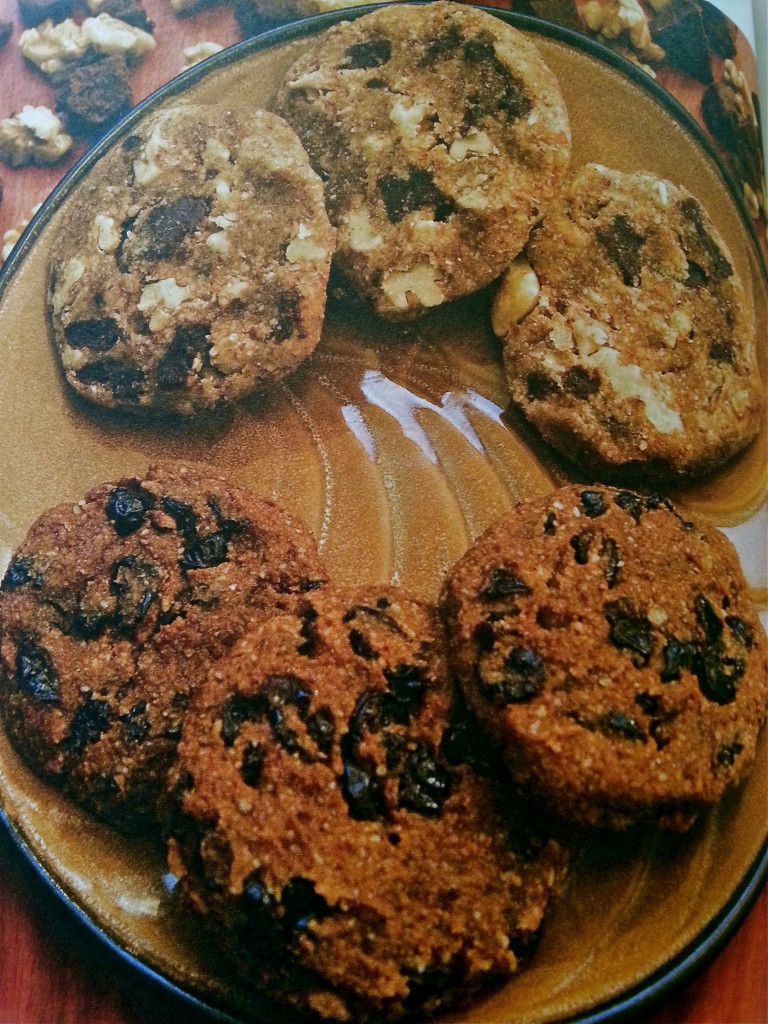 Ice Cream – Forgiveness
True forgiveness comes from a place of unconditional love.

If you make a mistake with these recipes, forgive yourself. Sometimes a mistake can lead to the creation of a new incredible recipe!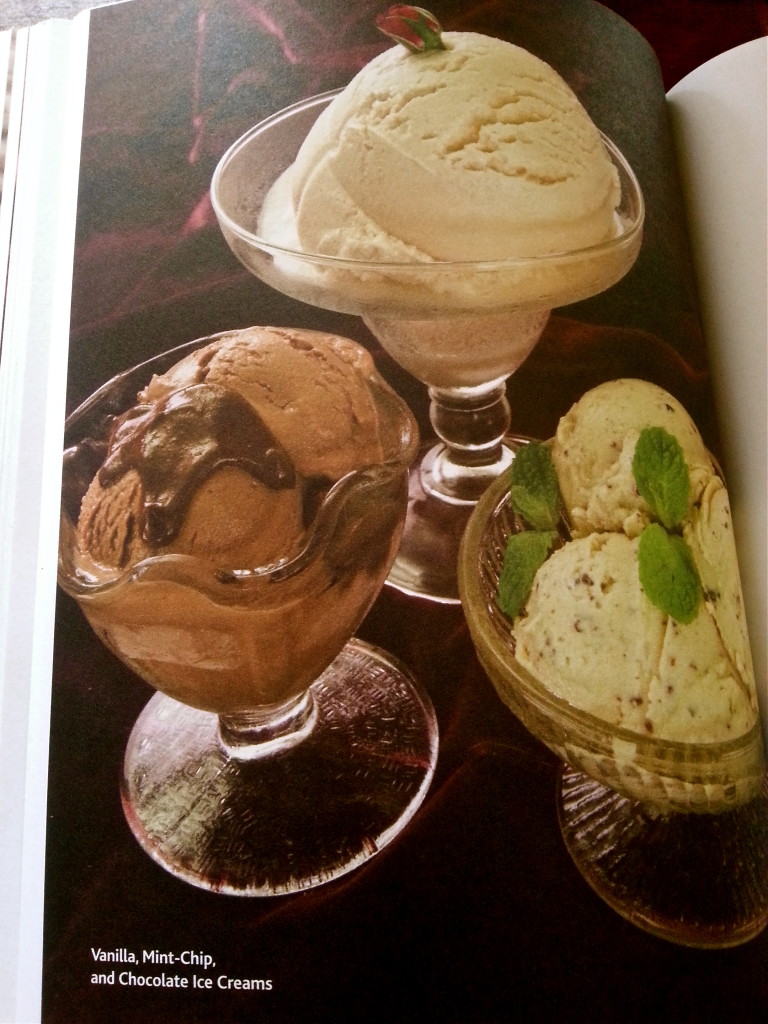 Cacao – Love
Love how they tie Cacao with Love!
Love is the most powerful force of the Universe. It is all embracing, unlimited, unconditional and endless. Love is the energy that overcomes all obstacles. It is the universal language that everyone understands. It is our instinct to love and be loved.

Preparing and sharing food are some of the ways we give love to others.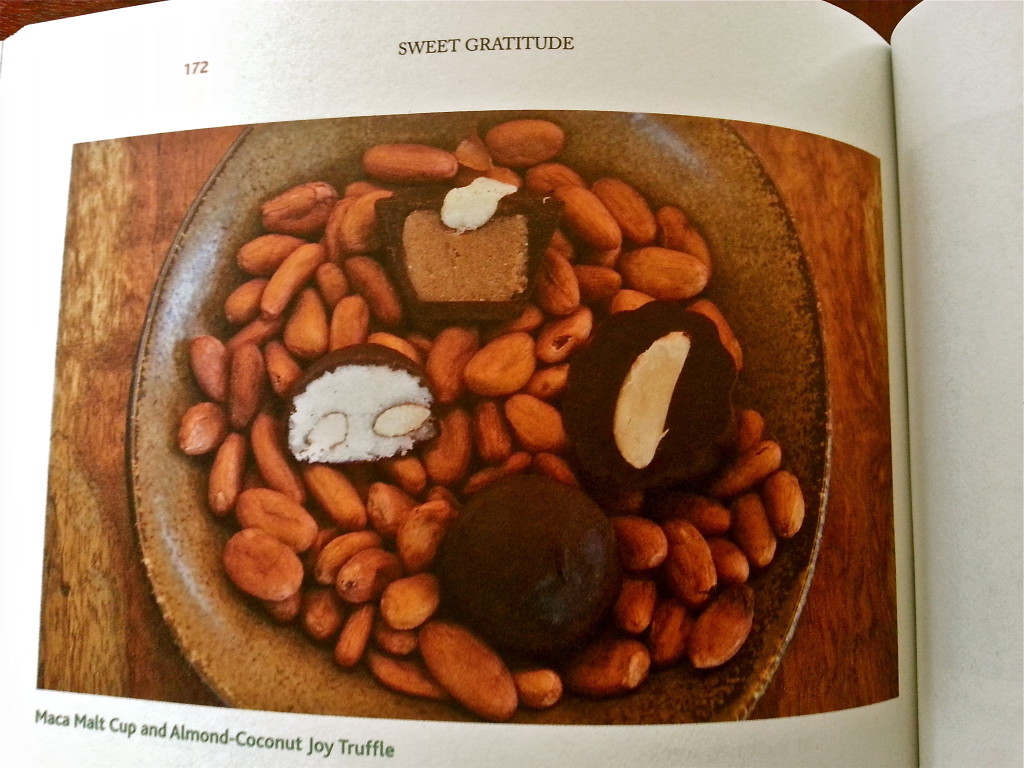 A Stella highlight of the book is distinguishing between Cacao and Cocoa. Yes, the name changes everything.
Cocoa – Originally altered with salts to make it dissolve easier in water, now it is even less nutrient dense with the addition of powdered milk, and of course other extra's including refined white sugar. Often people who think they are having an allergic reaction to chocolate are often reacting to the dairy, refined sugar or caffeine found in most chocolate bars.
Cacao – In its raw form it is "one of the worlds most amazing superfoods, bursting with copious amounts of vitamins, minerals, antioxidants and 'happy brain' chemicals," including magnesium, chromium, more than 20-30 times the antioxidants of green tea and red wine, Vitamins B1, B2, B5, B6, C and E, as well as numerous other nutrients including fibre, iron, niacin and phosphorus.
Cacao also contains significant quantities of tryptophan (trip-tow-fan), which ensures healthy serotonin levels too; our stress defence shield. Tryptophan also triggers the production of other tryptomine neurotransmitters such as melatonin and dimethyltryptamine (DMT), both associated with sleep. "Cooking cacao however severely damages these benefits."
If you are buying 'chocolate' buy raw, organic, fair trade and keep it in a cool dry place, not the fridge.
Irish Moss – Trust
One of the most powerful choices you can make is to trust … especially when using ingredients you may have never heard of, such as including moss in your desserts!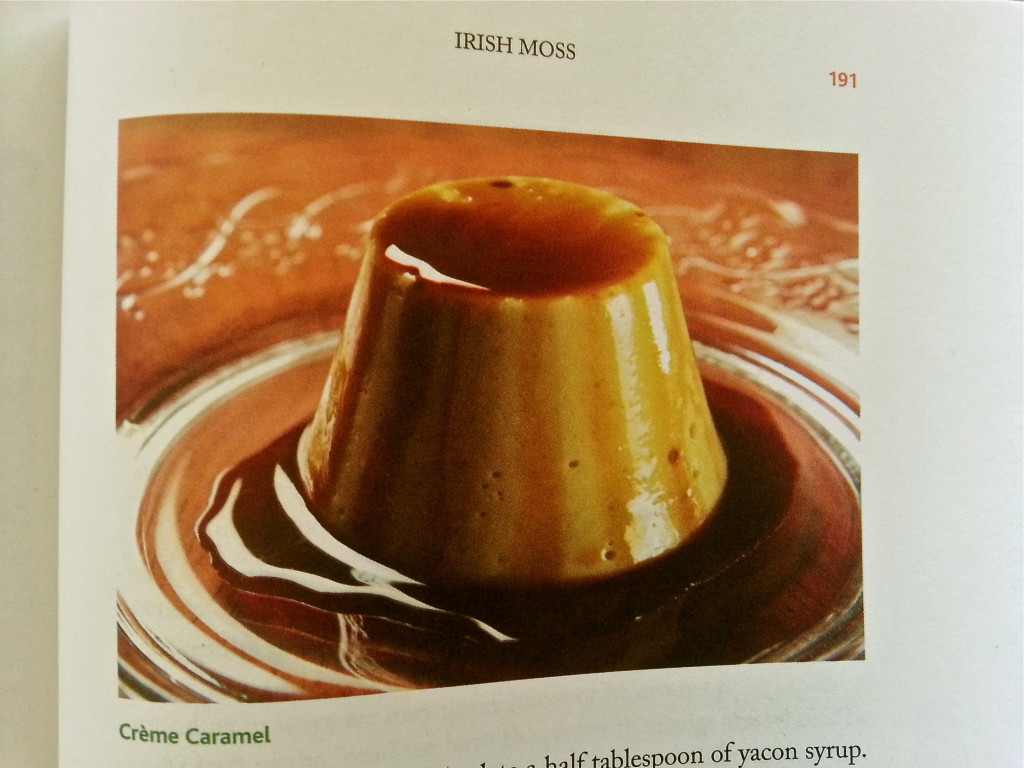 Ingredient Information – Oneness
Everything is connected, and here Matthew and Tiziana tie up the book by showing the importance of each and every ingredient individually before they come together as a delectable expression of oneness!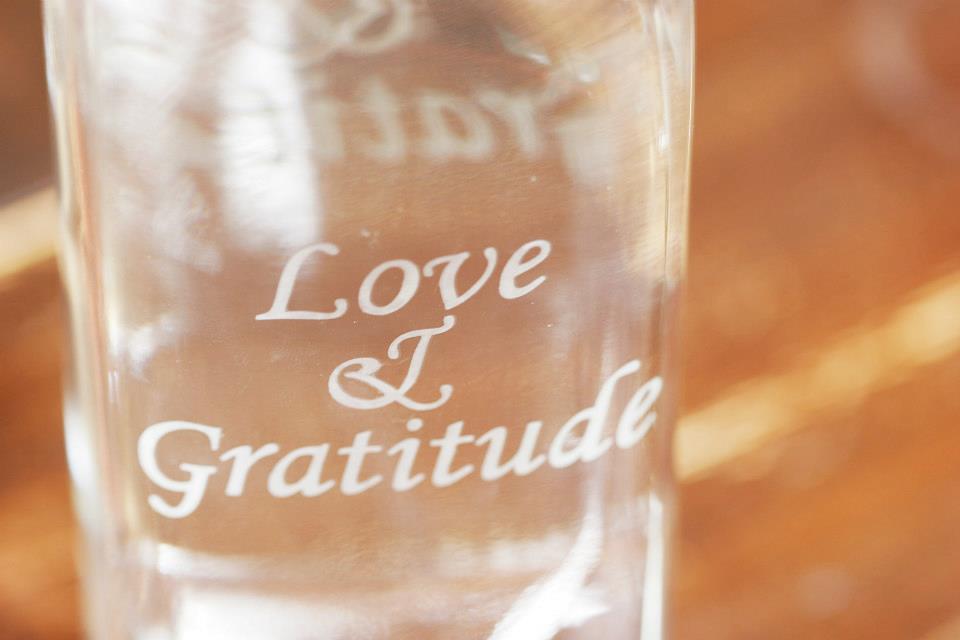 Stella's top recipe pick from Sweet Gratitude: the Mint-Chip Cheesecake.
Naturally, this cake was whipped up and shared with some of the StellaTribe … let's just say such a divine creation received a five-star rating and didn't last long!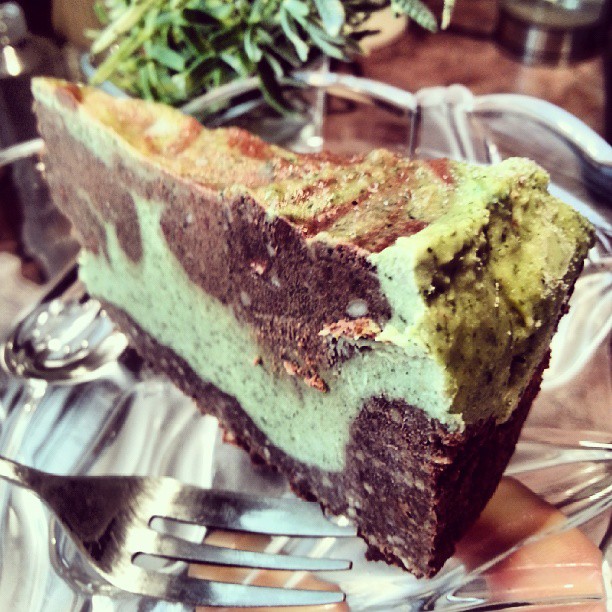 Go forth with joy and Sweet Gratitude StellaTribe!