10 Facts on the Illusions, Dangers & Truths of Kundalini Fire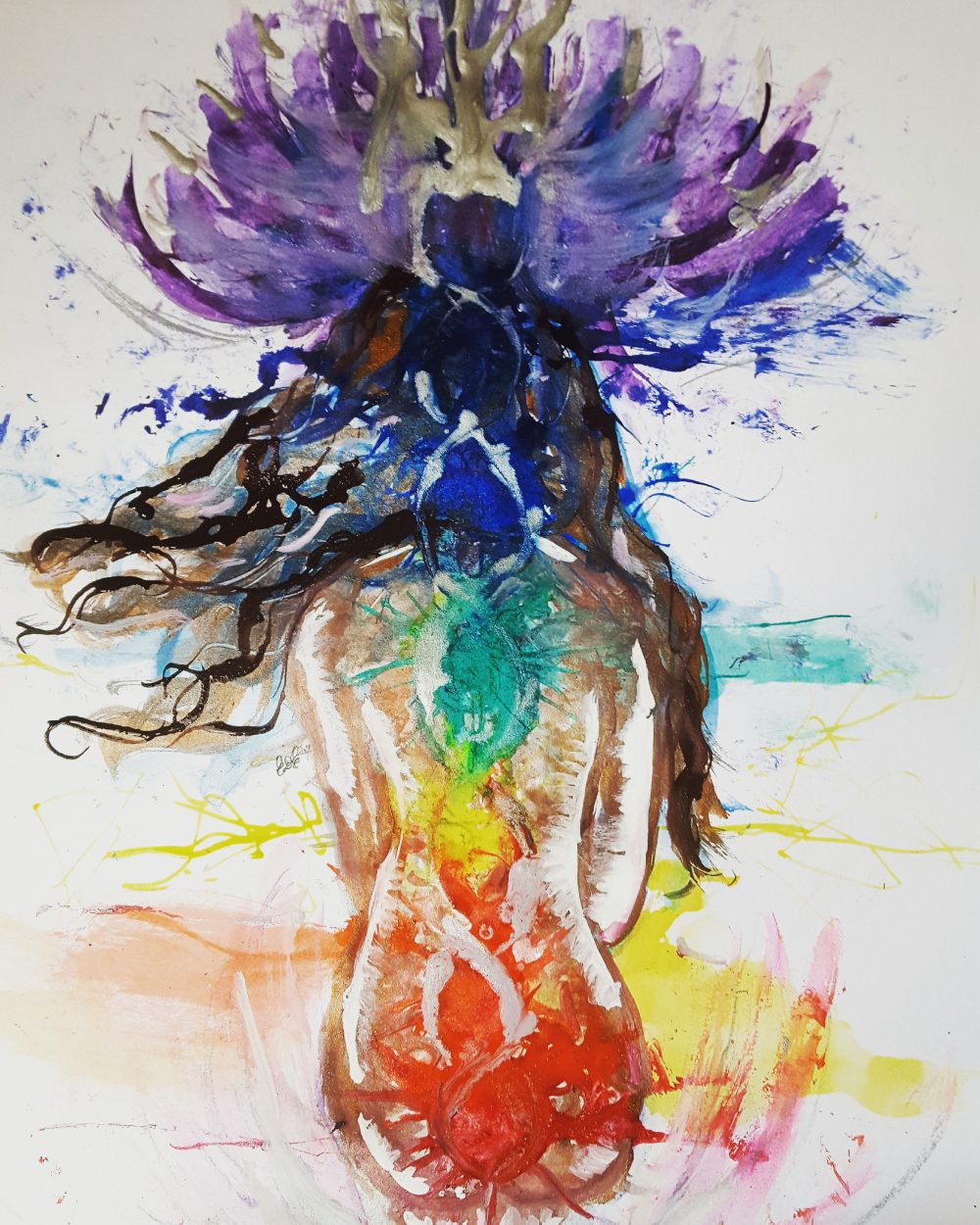 Be it called Kundalini bodywork, Kundalini Tantra, Kundalini Activation or Kundalini Awakening what we are seeing at the moment is Kundalini sold as the 'the new black'; the must have item in your spiritual wardrobe of experiences.
If you identify as a new age spiritual seeker, curious and hungry to take consciousness to new heights, even to enlightenment, you would have likely come across Kundalini, perhaps even taken a workshop, training, or retreat along with everyone else to not miss out on your chance to get activated and start activating others. The thing is, authentic Kundalini is not that simple. Most of what is out there is a shiny, sexy, glamorous illusion that is designed to make you reliant on a "teacher", group or "school", or have you feel good fast and turned on for longer, not feel into your soul on a dedicated intensive life path.
From "teachers" and "facilitators" running these sessions and workshops showing you how to have your own Kundalini experience, to training you on how to do this process with others. The truth of what is actually happening, when most are lead to believe it's a Kundalini experience, needs to be explored and talked about more. This is why my teachers, contemporaries and myself are drawn to share the Truth from a place of love, for your protection and wellbeing above all else.
More and more people are wondering if what they've been shown and taught is authentic, and often are left feeling something doesn't seem right, despite being told this is how to activate or 'do' Kundalini. There are others who are still excited by the false promises, illusions and dangers that is on offer. And more and more still who are awakening to the realisation they no longer want to be part of these "schools" nor work with these "teachers" who have caused them damage, trauma and harm.
Instead of false and misleading use of the mystique of the East and modernised misunderstood teachings of ancient schools you've seen, or perhaps experienced, I want to offer some facts on the Truth. You may see this as an opportunity to feel into what is your truth and take the best action for yourself personally and professionally, and thus Karmically. Because Kundalini isn't something to be played with – just like you wouldn't let a young child play with fire.
I share this as a practitioner of Tantra, of sacred sexuality, spirituality and soul, as well as a dedicated student of the path. Clients have come to me thinking they have had or are starting to experience Kundalini awakening and fellow practitioners and teachers are seeing this increasingly in their clients too – those who have been "trained" under false and dangerous guidance with a lack of complete knowledge and authentic wisdom.
How Do You Know What You Are Experiencing is Kundalini?
If someone told you, how do they know? If someone taught you, where did their method of teaching come from? This is where you call upon your discernment and wisdom. It is your responsibility to take the time to get informed with Truth. It will require you to delve deeper, research and explore, instead of taking what you've been told or taught already as the way.
To clarify this and further explore it, you may also like to read my article Tantra, Kundalini & The Jade Egg: From Sacred to Sexual Fast Food.
The 'Sleeping Serpent' & The Power of Energy
Kundalini is dormant and coiled at the root chakra / Mūlādhāra, but not yet 'awakened' nor active. You can look at the awakening process as not dissimilar to the energy and power resting dormant within matter (what everything is made of including you and I). You may think back to high school and remember it was Einstein who demonstrated this with his famous calculation (E=mc2). I share this for you to know the energy within just one atom is extraordinary. Imagine the power of numerous atoms. Think for a moment of how only a couple of hundred grams of uranium annihilated an entire city at the end of World War II. What's my point here? That 'awakening' or releasing this energy makes matter radioactive. This is something which is both immensely energetic and tremendously destructive unless channelled appropriately. While Kundalini is likewise present, as light and radiation are within the atom, it is only fully awakened and risen when a person has mastered the lower worlds (like animal/sex and desire nature, emotions, and thoughts etc.). Kundalini awakening is one of the final effects of this Mastery. For everyone else who is not there yet, the East refers to it as the Sleeping Serpent. Because, although Kundalini is there within you and dormant, it is not yet awake.
The Danger in Forcing Open & Damaging the Chakras
More and more work that is currently being called 'Kundalini', is involving the internal chakras and energy being forced or encouraged to move up through your body so you experience a form of temporary physical and emotional excitement. It is this amplifying of the sex centre or the emotional centre being stimulated far more than it can handle which forces the energy to spill out into the nervous system and likely cause heat, shaking or convulsions.
It is also important to add that chakras which have been damaged, stretched too wide or remain 'open' after group work or even meditation can lead to a myriad of psychological disturbances and even insanity. Damaged chakras can also leave people prone to cycles or recurring repetitions of trauma and even symptoms of schizophrenia – just like the effects of a bad drug trip. If this trauma is severe enough it is possible a person may not recover in this lifetime.
Have You Asked Why Your Body Shakes or Convulses?
This shaking is an over stimulation of the lower chakras – especially the sex centre or second chakra known as Svadhisthana – and it is dangerous for many reasons. While it may not seem so straight away, or in a week or a month, in time there will be physical issues in the body if you continue over stimulating the chakras like this. Specifically, these issues include problems with the nervous system and endocrine (hormonal) glands. You may want to take the time to look into how important both these internal bodily systems are to your wellbeing, health and life.
Burning of Chakras and 'Webbing' & Blocking Your Bliss
This is one of the key dangers to the over stimulation of the chakras. If you haven't heard of 'burning of chakras' it refers to the protective etheric webbing which covers the chakras being burnt by stimulation creating internal fire. The function of the webbing is to keep you safe. It does this by defending and stopping you from prematurely experiencing what you are not ready for, which is experiences on planes and forces of nature that most of the human race is not ready for yet. You might wonder but why would it block me from this bliss!? There is an illusion that Kundalini is a blissful and gentle experience. Something achieved in surrender and bursting with love and harmonious flow. This is false and something that has been said by people who have claimed to have awakened Kundalini. In truth, this force is nothing like water and flow, it is a rampant wildfire. The rising of which will 'burn' anything impure it touches. This includes all blockages and anything that stands in its way to create a perfect free flow of energy. Unless someone is immensely wise, and both perfectly controlled and pure, Kundalini is destruction.
If someone experiences this internal burning / rubbing away of the webbing up the spine it can lead to permanent mental, physical, emotional and spiritual trauma and damage.
What If You Believe You Have Kundalini Activation and Felt the Rising?
Full Kundalini activation means the energy has shot all the way to the crown chakra – Sahasrara. This means the person would now have power over atomic matter. Not just low powers like levitation and moving objects. Think about how powerful and/or destructive this is in reality. So not only would levitation at will be the easiest of your new powers, you would be seeking out a teacher or guide who is extremely advanced to do intensive one on one training – these people do not advertise on Facebook or rank high in Google, they do not need to. They are teachers of the Mysteries who you will seek out if and when the time comes.
This doesn't mean you have not experienced something powerful, life changing, blissful and true in itself. There are so many explanations for the energies that you or others feel or have felt. There are also many ways to achieve certain conscious experiences and progressions or 'awakenings' along the path, which are totally valid, good and helpful in their own way. Powerful experiences do happen. There may well be a shift inside of you now, but was it actually Kundalini? There are many other things that it most likely was. I'm going to be real with you and share that if you have activated Kundalini and you don't know what you are doing, and don't have a very effective teacher, then you are in immediate and extreme danger. Because Kundalini can destroy matter (that's you) within hours, not weeks or months.
Also, it's important to share that Kundalini never spontaneously awakens. This is just like matter doesn't go spontaneously radioactive in nature with no reason.
But What if You Have Experienced 'An Awakening'
You may well have had 'an awakening' though as I've shared above it does not mean it was Kundalini. Though let's acknowledge the beauty of an awakening itself. This can be a moment of clarity in your life, a big 'ah ha' experience that feels so all-encompassing it gives you an opportunity to move further along your path as you use this new insight for the next stage and field of exploration to work with and serve humanity and the world even more.
There is also a possibility you have awakened the heart to love. This is often why people share their experience was so blissful, beautiful and harmonious, that it must have been Kundalini. But what they talk of is the energy of love. This experience may then be less of a big revelation and knowledge download but instead a deep feeling which brings a sense of perfection, beauty and harmony, something you can't quite explain in words. It can be indescribably incredible, and though not Kundalini still a sacred experience for you along your path.
Embrace your awakening for what it is; sit with it, learn to deeper understand it, seek guidance from a practitioner or teacher your deeply trust and resonate with. Then, allow it to further your development along your journey. But do not mistake this for something it is not.
Are You Sure It Doesn't Spontaneously Awaken?
Kundalini does not spontaneously awaken. If it did it would be like a wild fire and cause serious damage. Just like a 50-watt light globe attempting to emit 100,000 watts. It would short circuit and explode, as for you in this case the chakras would be burning from within and the energy would spill into surrounding tissues of the body, destroying it. This would happen either immediately with the immense heat or in time, with mutative ailments such as cancer or, necrotic ailments such as inadequate blood supply (infarcted tissue / death of tissue), bacterial infection or traumatic injury.
If you have had some form of 'spontaneous' awakening you may well have spontaneously activated energy like an awakening I mentioned above perhaps of the sex centre or the heart. But it wasn't Kundalini – as you would likely either have psychological or physical injury, or be a living saint right now.
Is a Sexual, Emotional or Heart Awakening Kundalini?
The short answer is no, it isn't. But you can find out what it really was that you experienced. As I touched on, it may have been an emotional or sexual awakening experience. Or, you may have gone even further and awakened the heart which would have felt amazing and blissful as it is pure Divinity, which would also have temporarily connected you to everything in the Universe. Neither however, are Kundalini.
To authentically define what your experience was or may have been you can connect through your heart and your intuition of the soul to find out what your spontaneous awakening was;
If it was orgasmic – that is sex energy (sometimes called animal or primal energy),
If it was highly emotional – that is emotional energy,
Or,
If it was deeply heart based – that is heart/Divine energy
While none of these awakenings are Kundalini they are still extremely important awakenings on the path. Something to validate and acknowledge to yourself that you are evolving on your unique journey.
What is Required Before Kundalini Should Be Attempted?
In the East, Kundalini is only one of the paths of spiritual development. It is taught under the guidance of a Master, not done only by yourself or ever in a group.
You have to have the deep commitment to live a life devoted to purifying and cleansing your body; physically, emotionally and mentally, it requires complete dedication to the path. This may also mean saying goodbye to some of your favourite foods, to alcohol and other stimulants and mind altering substances and to certain habits, ways of living and thought patterns you have right now, just to mention a few! This entire life overhaul is a huge process, one that is done over a long period of time – anywhere from months to years. It is only after the body, emotions and mind have been purified entirely that the student is ready for the journey of learning how to handle energy, both within and externally in the world.
Swamiji Satyananda who wrote 'Tantra of Kundaline Yoga' says a student "should set aside 12 years." This may sound extreme, though it is how long it may well take to prepare the body, to be able to hold the force of 'Shakti' Kundalini. This isn't simply preparing yourself to go to a yoga retreat or a five-day juice cleanse this is preparation of your mind and heart, your nervous system and glands of your body, your actions and responses to life, the refining of your personality and strengthening of your connection to soul.
You May Also Want to Know;
What About Opening Chakra's?
The dedication to leading a disciplined life, along with purifying the body and mind, prepares the seven key chakras to then vibrate with vitality and in perfect rhythm organically. With this dedication, the chakras do not need to be forced as they will open entirely on their own – this is their natural response to contact with the soul, service to humanity and purity of life. From this higher vibration of the established firm foundation – which you maintain – the training of Kundalini can then begin, but not prior.
It is also important to know that students in training are not allowed to focus on any one chakra with the aim of awakening, or energising it, ever. Let alone prior to their purification and foundation being strong.
The Value of Authentic Teaching and the Extreme Karma of Misused Power
In the East there are basic teachings of certain spiritual principles that you must not cross. One such transgression includes; claiming spiritual powers you do not have currently or yet, recommending them and/or teaching them. This is because teaching something that is not entirely authentic and true is especially of high Karma. As you are leading people into ignorance, delusion, danger and possible ruin while side tracking their spiritual growth. Giving information that is wrong is seen not only as harmful but it is judged as harshly as crimes of theft and murder. Which sounds so extreme, but this is serious. When you begin to peel back the layers of cause and effect and what is really happening when uninformed and unqualified people are playing with this fire, and teaching others along the way, the damage is real.
Spiritual Practice Should Awaken the Powers of the Soul
That's right, Soul. Not the sex nature, desires and pleasure or, erratic emotional highs and lows. Not that they can't be explored and enjoyed or experienced in life, but if you can't control those pleasure desires and sex impulses, along with your erratic emotions you are not going to be able to control the energy of Kundalini, and you may well wreck your life and or the lives of others.
Awakening the powers of the soul (or soul contact as it is referred) is in fact the single, primary aim for all true seekers – the pursuit of soul and love. Rather than the pursuit of worldly experiences, pleasure and desire. It isn't even really about Kundalini – it is about becoming what you and I are in truth: Souls who have come to save the world. How incredible and powerful is that in its own right?
Whether You Are a Teacher or Student Do Not Rely on The Mystique of the East
Or modernised, misunderstood teachings of ancient schools that we see everywhere today – and if you are working with spiritual practices be authentic with what you are teaching. Do not claim it is something it is not, for no good can come of this for you or anyone you connect with.
Be Mindful Along Your Path
Just to clarify, it's not that you can't achieve Kundalini Awakening, but be mindful. This is the fire of matter. Just like a nuclear explosion is fire of matter, and look how serious that is.
If you doubt your powers to control the fires of matter don't do Kundalini yet, get together with a group and practice meditations, concentration and mindfulness, serve humanity, work on being as pure and authentic as you know how. Soul will give you force to heal the world. As it is Spirit and soul that can wield fire, a person cannot – we need to develop our spiritual nature first.
This all takes time, it doesn't happen without the foundation awake and that is a deeply spiritual journey in itself. One that may take lifetimes for some, and one that should be embraced each step along the way. Not attempted to be glamorised, hacked or shortcut to speed up a life changing, powerful process that cannot be sped up. Why would you want it to be sped up anyway? What's the rush? It is far better to learn properly and become a Master over your own cycle of time, rather than give in to a compulsive, must have, rush for experiences or power).
The choice is yours, but I encourage you to use your discernment. Come from your highest place of heart, mind and soul before you try or continue along a path that may well ruin your life or the lives of those you are leading.
May you honour your truth and use your discernment every step of the way.
With Love, Elise / S*M
If you are seeking more insight I am including a writing from a teacher of mine who has extensive knowledge of Kundalini:
A Word on Kundalini
"This post will not likely be met with a friendly response, but given the grotesque level of ignorance in the western world regarding the subject of Kundalini, it has been deemed wise to break the present silence to offer a word of caution. Among the many emotional and unbalanced individuals who are blithely applying a trendy Eastern word to their overstimulated experiences and pretending these to be "spiritual", are a small number of genuine seekers who are being harmfully misled by "teachers" who are Not qualified to teach. It is for the discerning and intuitive few that this post is offered.
To be clear, Kundalini is not being taught in easily-accessed mainstream circles, nor will it ever be. It is only taught one-to-one in personal instruction by a Teacher of the Mysteries, and only after the student has studied, trained, and disciplined themselves for a certain span of years, and proved themselves ready. It must be understood that Kundalini is not a fashionable "awakening" or trendy "experience", as it is often portrayed to be. Kundalini is a Force of Nature, harnessed and controlled only by initiates of a certain standing, and those who read these words who consider themselves to be among this number are overestimating themselves drastically. This divine Power is used by the world servers for divine ends only, and never for personal pleasure, blissful experiences, or bragging rights.
The effects that people are claiming as Kundalini are in fact highly dangerous. Uncontrolled convulsions, trance seizures, random orgasmic spasms, "waves of energy", and similar epileptic symptoms are Not Kundalini, nor are they even spiritual. And the wailing and howling that often accompany these degenerate practices paint a picture that would not be out of place in an insane asylum, which, tragically enough, is where many of these practices eventually lead, if carried forward over a number of years. True spiritual development does not include violent trembling, uncontrolled outbursts of emotion, screaming and thrashing, or the passive or collective trance states that rob their followers of their divine will and their sovereign strength and intellect. These techniques merely amplify the lower animal nature, and lead the hapless aspirants further from the Path, rather than closer to it. When one pictures an enlightened being, such as a Buddha or a Christ, does one picture a screaming or convulsing wreck, held in thrall either to passion or to trauma? I rather think not. Interesting, then, that so many aspirants follow "teachers" who lead them thus.
What, you might ask, is actually occurring in these apoplectic fits, and these hypnotic convulsions? The aspirant, in a suggestable state, is permitting the energy of a group, or of the personal aura of the teacher (including their own impurities), or even of certain astral entities to flow and surge through them, without boundaries or defences or any awareness of the nature of these energies. In a trance or semi-hypnotic state, they abandon their senses to either the sexual forces of the body (or group of bodies), or to the uncontrolled astral (emotional) energy of their present, their past, the group around them, or certain sub-planes of the astral world that stimulate sensations through the lower three chakras. It is often a combination of all these things, leading to a frenzied and animalistic fit, sometimes pleasurable because it also flows through the nerves such as the sex organs, and sometimes traumatic because it triggers unresolved issues or attunes the individual to the pain of the wider human condition. It can sometimes feel like bliss, and appear wonderful or even divine instead, but this is due to a surge of higher astral energy through the solar plexus and maybe the heart chakra, which brings wonderful feelings, but is itself a beautiful lie on account of it being only astral, not divine, and because it happens in an uncontrolled state which means it can neither be understood properly nor used at will. This process, in All cases listed here, makes a person dangerously prone to trance and weakness, prone to surges of disorienting astral energy at any time of day, it continually destabilises or unbalances their emotional states and their hormones, and gradually destroys the protective etheric webbing over the chakras that constitute a defence against planar energy which most of humanity is unable to handle. Prolonged practice therefore leads either to serious illness or various forms of insanity.
The question may arise – does Kundalini ever actually manifest in certain cases, rather than the above explanation of negative symptoms? The answer is Rarely, but Yes, and for those few who are spiritually gifted enough to begin to raise the Kundalini Fire without knowing precisely what they are doing, the situation is much more dire than that written above, and a thousand times more dangerous. Ordinary humans, without significant training, are no more capable of enduring Kundalini than they are capable of standing next to a nuclear reactor without harmful effect. I met one of my own students under these circumstances, and she was not only experiencing excruciating pain in the lower spine, but was psychologically unravelling also, as astral and manasic impressions flooded her consciousness and made her question herself and all of reality. It took us four months to stabilise and subsequently reverse the condition, and had she ended up in either a hospital or the mental health system instead, she would have been lost for this lifetime. She is doing well now, but she is Not using Kundalini force.
Watch carefully your reaction to these words. Do you feel recognition and truth? Hostility and defensiveness? Do you believe you know this subject already, or are you open to learn? As to what you should do in relation to any teachings you have access to at present, there is only one primary necessity – Use Your Discernment. Question yourself. Do you know what you are doing? Does just sensing an energy surging through you mean you also know what it is, from which plane it emanated, and to what purpose it should serve? Question the "teachers" too, because if they cannot explain their position, it is not to be trusted. And if their techniques do not lead to clarity, insight, healing or growth, they are not worthy of loyalty. Certain of these "schools" are doing great harm to people in need, and they should know that they are now being watched."