50 Shades of Sacred Date Nights: The Sexspiration Guide
Here are 50 juicy themes, ideas and scenarios that you can dive into with your beloved during Sacred Sessions: your scheduled 'love making' dates. Think of it as your go to sacred sexspiration guide to set the scene, shift the mood, explore before, during and after making love ….
Click HERE if you missed the article on 'Sacred Sessions: Scheduling Love Making' so you will be in the know on how to turn up the heat and the passion as you enrich your sacred relationship sexually and spiritually.
All you need to get started
Have a read with your beloved, see what you may like to do and may not be open to (you might want to edit a few things, add in or take out)
Print this post off,
Cut the options into strips,
Fold each in half,
Place them in a jar that you and your beloved keep in a sacred place to draw from each week or fortnight – whenever you schedule your Sacred Session dates.
Boundaries & Communication
Create your boundaries – what you and your partner are open to and what you are not at all open to. How you feel, what you may like to try later but not yet or what you want to do first!
Once you communicate anything and everything that is important to each of you it's time to relax. You both should feel secure and safe now, knowing that your partner honours and respects your boundaries and you theirs.
With an open mind, heart and body you are both ready to give and receive the beauty that can be consciously created as two become one.
*Please Note*
Each theme, concept or suggestion is only the starting point for you and your beloved to then explore and let the experiences take you both wherever it and you may go together. There is no right and wrong if you are both in consensual agreeance, feeling safe, held and joyful.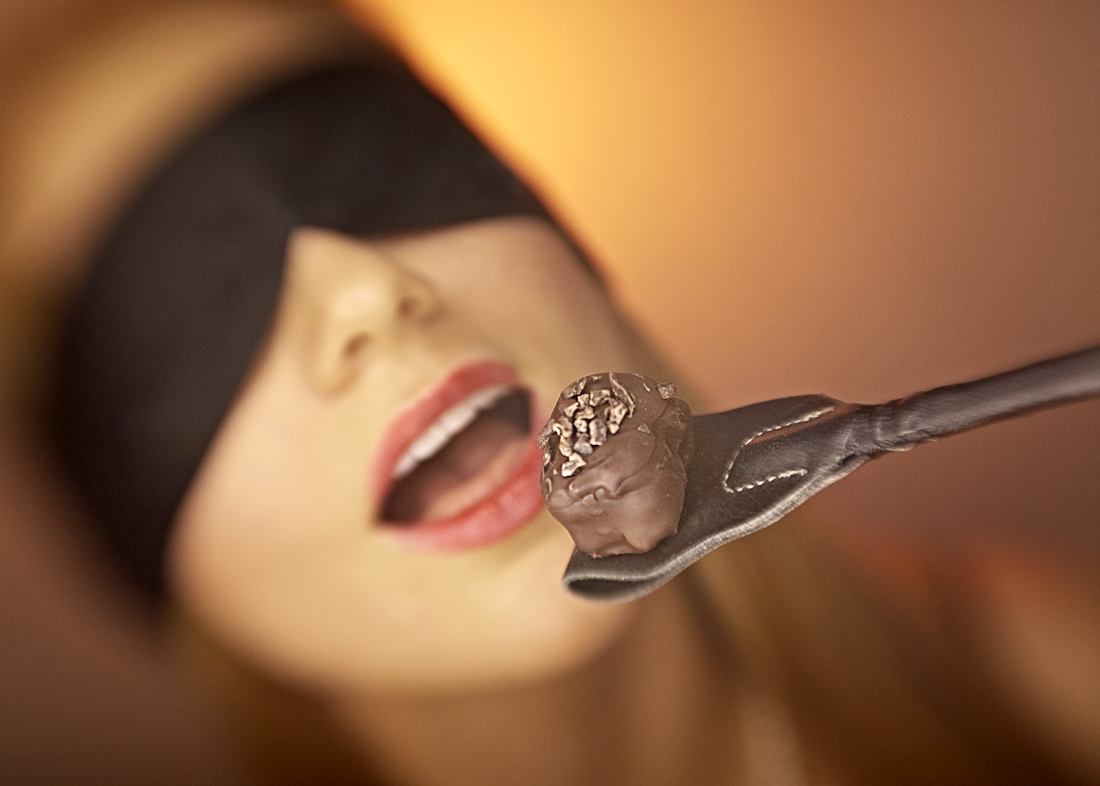 So, here's your 50 Shades of Sacred Date Nights: The Sexspiration Guide
Shower together – Wash each other, take time. Let's see where this leads us…
Prepare and eat a meal / dinner naked together
Role Play: A neighbour comes over to help fix something…
Full body massage exchange with warm, organic coconut oil
Blind fold and worship *Her – the Shakti Goddess
Blind fold and worship *Him – the Shiva God
Balcony / garden / private space with towels, champagne, strawberries, ice-blocks …naked
Kissing, touching, stroking, sucking, biting…everywhere but genitals for 30 mins first…
Tantric love making – long prolonged foreplay leading up to juicy penetration while holding still in each 'pose' (no friction movement, enjoy the connection with eye contact and presence. *'Yab Yum' position is recommended.
Naked Role Play: Yoga teacher & student
Run a bath, light candles, prepare the bathroom for your Goddess to be pampered, wash her body, her hair, oil her and ensure she enjoys herself. (If not a bath; prepare a sacred space to worship your Shakti Goddess … *This is all about Her.)
Make love outside
Find somewhere new and different to make love; the pool table, car bonnet, laundry, stairs, on a yoga pool or massage table, the kitchen bench…
Self-pleasure in front of each other maintaining eye contact. (No orgasm allowed…for as long as you can!)
Sexy Gifting – set the budget together then go off separately to purchase something to bring into your sacred space to play with that week; lingerie, chocolates, a silk tie, massage oil …
Slowly disrobe before each other holding eye contact across a room…
Turn your bedroom into a Sacred Space for making love; music, mood lighting, candles, incense, oils … and take it slow
Read in bed together – Find a book you both may enjoy and take turns to read to each other. It may be a sensual classic such as Anaïs Nin's The Delta of Venus or Henry Miller's Tropic of Cancer or, something a little more modern like E L James' 50 Shades of Grey… maybe you've written a little something yourself to share with your lover.
Slave for a night: Shakti / Woman is slave to her Shiva / Man – doing what he asks of her…
Salve for a night: Shiva / Man is slave to his Shakti / Woman – doing what she asks of him…
Artist & Muse; take turns to pose for each other nude while one draws the other. Get out the pencils, pens, paints and brushes!
Try something NEW. Something daring, juicy, exciting, fun, playful, erotic, sensual…something you haven't done together but are open to explore.
Dance your hearts out – Put on some of your favourite sexy tunes and burn up the lounge room floor together. This can easily go from fun, to sexy and seductive with the right tunes and open minds. And the hotter you get the less clothing you'll want to wear.
Lounge Like Royalty – Move the coffee table, throw a scarf over the lamp to soften the light, bring out the cosy blankets and pillows, light some candles, turn on the sexy jazz and have some bite size nibbles like olives, grapes and squares of raw chocolate and a bottle of champagne or wine close by too in your sacred play space.
Moon Light Skinny Dip – Pool, spa, ocean, lake or sea just you and your beloved in the elements carefree!
Book in for an afternoon massage together – Then go home relaxed and present, to share a sacred night in
You've Got Sexy Mail! Email, text, phone, leave notes in bags and pockets … find a way to communicate like a sacred cupid and write some sonnets of love or some cheeky thoughts you're having and send them to your Love to get the juices flowing throughout the day. Foreplay starts well before the bedroom especially for the ladies
Role play: Strict teacher & naughty student
Book a cheeky night or two at a boutique hotel in town, in the countryside or by waterfront at an Air BnB. Order in at the hotel or take a picnic hamper to your Air BnB escape. Turn off your phones, leave the laptops at home and just BE together
Shiva / Man learns the art of yoni massage and pleasures his Shakti / Woman. *You can learn tips from books, video's or a Tantra practitioner who can show you on props the techniques to expand your repertoire of hand, mouth and tongue moves. Or just experiment in ways you are guided to try while honouring and worshipping your Goddess
Shakti / Woman learns the art of lingam (penis) massage and pleasures her Shiva / Man. *You can learn tips from books, video's or a Tantra practitioner who can show you on props the techniques to expand your repertoire of hand, mouth and tongue moves. Or just experiment in ways you are guided to try while honouring and worshipping your God
Dinner & a Movie at Home, With a Twist – Why not match the film with your food and fine wine; such as watching Chocolat with some fine French foods and wine from Burgundy. Whatever your tastes plan this sacred night together or surprise one another on separate occasions by taking the lead and preparing the meal and choosing the movie. *Eat light, it will make the sensual part of the evening even sexier. Full bellies are not fun to play on!
Watch the sunrise and start the day meditating and eye gazing together, connecting with each other's souls and heart
Watch the sunset and go for a walk, sharing what you love most about each other and your relationship
First Date Take 2! Where did you go? What did you wear? What did you do and share? Recreate the first date you went on together the best you can
Go to bed early – When was the last time you wrapped up work on time, shared a delish dinner, cleaned, packed up and were ready to snuggle up before 8 or 9? Change up the routine and let the longer evening in bed together be a free zone for whatever you both feel like sharing or exploring
Sleep in Together – Ideally there is one day a week you don't have an alarm set or any plans to drag you out before either of you want to get up. Enjoy morning kisses, snuggling, undressing, playing, talking, or breakfast in bed before you even think of getting to the kitchen or checking that phone!
Post Love'in Snuggle Sesh – Instead of bounding out of bed and rushing, take your time to just be in the moment. Kiss some more, snuggle, hold each other, whisper how the love making felt for you and what you loved most. Share what you would like to try together another time. (*Of course ladies it is important you go to the toilet post love making but you can come straight back after!)
Slip into Something Sensual – Knickers or no knickers, lingerie and heels, satin pj's, boxers and a bowtie?… Dress to awaken the fire within each other. How does he like to see you dressed? How does she like to see me dressed?
Role play: Undercover Police officer and naughty citizen
Blindfold, Tease and Feed – Prepare a platter of varies bit size foods; sweet, salty, pungent, spicy, bitter. Tease your lover by letting them smell one piece and feeding them another. Swap roles then or on another occasion
Daringly Meet & Greet – Whomever is home first can kick start this one by greeting your lover in nothing but a towel, a kimono, heels, or totally naked you may want to lead them into the shower or straight to the sacred spot you may have prepared earlier
Breathe as One – A Tantric essential. Sit cross legged before one another. Gazing deeply into your lover's eyes. Relaxing, softening, becoming more and more present. Begin to sync your breath so as one lover inhales the other exhales. Visualise sending the sexual energy back and forth between yourselves and let the loving flow begin
Your Body is A Wonderland – Naked side by side anywhere soft and comfortable take the time to explore each other. Genitals and breasts can be explored later but first; Kiss places you have never kissed, blow cool air over your lovers skin, massage their hands, … immerse in the wonder that is them. *Take turns
Go to bed naked … no matter the season, either it's hot already and you may want to have some ice blocks by the bed to tease and play with or it's chilly out and you'll need to snuggle up and create some heat together
Slow Seduction – This is about taking it super SLOW, half as slow at least as you usually do. Kissing, touching, moving, making love all the way through especially if you reach a climax
Time & Place – Break the pattern and any rules and make love at a time you never have. Wake your lover up early one morning, meet in your lunch breaks, come home early… Change up the routine to give your love life an invigorating boost
Saturday Night Surprise – One beloved plans in secret something romantic / sexy / sensual / erotic they know the other will LOVE – (swap the following week or later in the month)
Lap dance / strip tease (*This is all about Him)
"I Love It When You…" – From dirty talk to daringly sensual talk. It's time to tell your beloved what you love, how you love it and especially how much it drives you crazy when they do what they do to you. (Either guide them during love making or share before you start. Each taking turns to share and give.)
Enjoy the sacred and juicy journey as you learn more about yourselves, each other and all the while deepening and expanding the fabric that is your relationship. This may be exciting, nerve wracking, exhilarating, scary, fun, playful, erotic, sensual … it is entirely up to you both and how you step into the space that you co-create. May it be sacred.
With Love, Elise / S*M