"The best love is the kind that awakens the soul and makes us reach for more. That plants a fire in our hearts and brings peace to our minds." Nicholas Sparks
 6 Daily Love Rituals
Morning gratitude – Before you place those beautiful feet on the floor, take a moment in bed and say ten things you are grateful for, saying thank you after each one. The list will change morning to morning, from material objects to a feeling, an event or the gift of your health which is keeping you alive! A couple of ideas: The comfort of your bed, the person you see soon as you open your eyes,  the kettle you are about to put on to boil water, the hot shower you are about to take, the productive meeting you will have first thing this morning, the magical and amazing news you will receive today! There is always something worthy of our gratitude.
Be still – Sit in silence with your eyes closed, then meditate with a mantra or focus on your breath. Committing to a couple of minutes morning and night is a start. Building up from 20 minutes to an hour twice a day is Stella!
Connect with nature – Each of the elements nourishes you; listen to your body and where you are drawn. Go outside and eat a meal in a garden or park. Walk to work. Stop and smell the flowers. Watch the sunrise or sunset. Take yourself to a body of water and reconnect.
Moisturise – I'm a fan of double daily moisturising and each time I make a conscious effort to give my body love. Tell your body as your massage each part, limb by limb, "I love you perfect feet, I love you perfect thighs, I love you perfect bottom, I love you perfect tummy…". Challenge yourself to the 'double daily moisturise of love' for 21 days and share with the StellaTribe how your perception of body love evolves.
Nourish – The food we eat is a form of self-love. Saying thank you to the food before we eat it is a sign of gratitude; for where it has come from, who has made it and for the delight of us now enjoying it!
Make eye contact – Look into your own eyes in the mirror and say 'I Love You'. You can add a positive affirmation too. It's ideal motivation before a meeting, date or the start of a new project.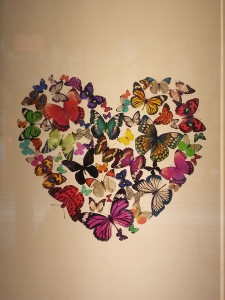 Share with the StellaTribe: What are your favourite daily love rituals? What new love rituals are you inspired to commit to today?