Homemade, Dairy-Free Mylk? Amazing!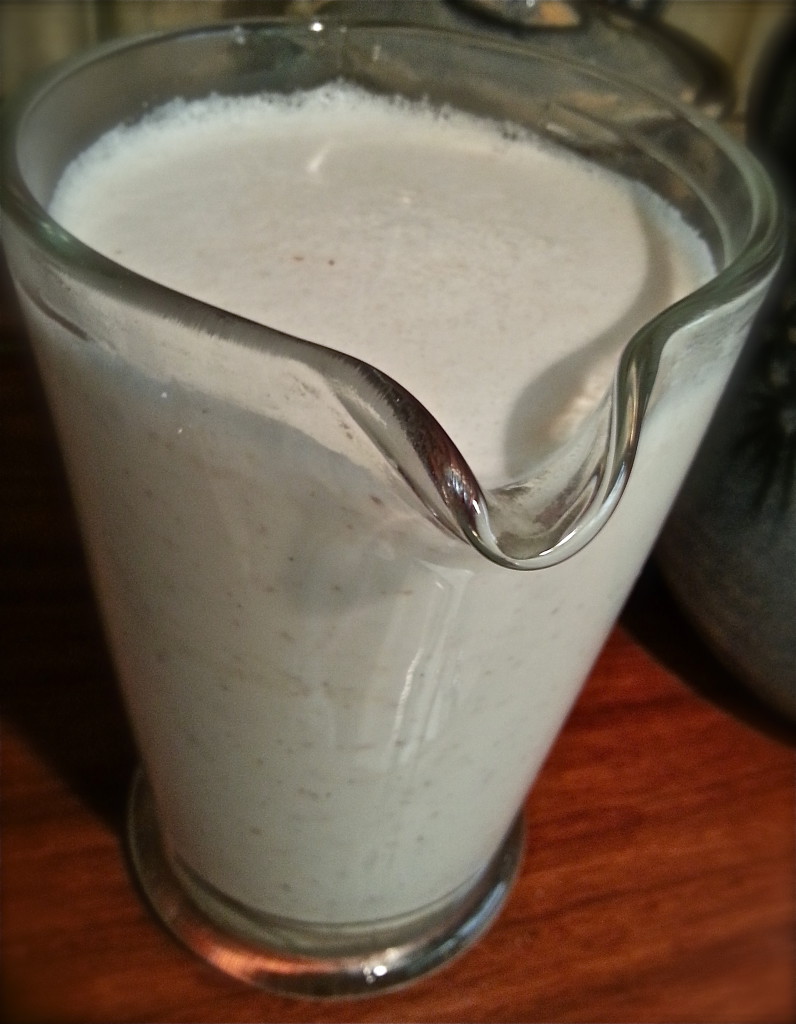 Ingredients for 1 – 1 1/2 Litres of MYLK!
2 cups of organic almonds (or hazelnuts, cashews, hemp seeds, etc)
1 pinch Himalayan salt
1 inch of finely chopped vanilla bean pod / 1/2 tsp of pure organic vanilla bean powder
1 litre of Alkaline / filtered / clean water (some to blend with and some to add after)
2-3 organic medjool dates
Preparation 
Put the almonds or nuts of choice in a bowl and cover with filtered or alkaline water. Usually 1 cup of almonds = 1 L of mylk, the more nuts the richer and thicker the mylk, so you can choose how you like it, LoveLight!
Sprinkle some pink Himalayan sea salt on top.
Leave the nuts soaking over night or at least 4-6 hours.
Why soak your nuts? 
Glad you asked! Soaking reduces the phytic acid allowing easier digestion and nutrient absorption.
For a bit more information check out  The Nourishing Gourmet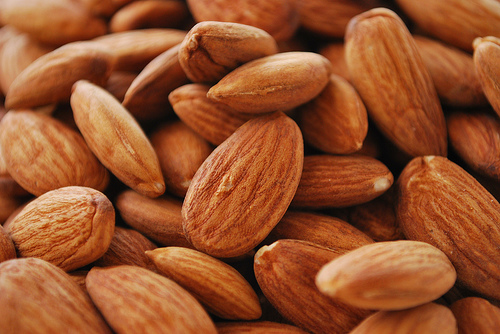 Method
Drain the soaked nuts and pop them in your blender / food processor.
Add the dates for a creamy texture and a hint of sweetness.
Add your pure vanilla bean (finely chopped if you are using the pod or scrape the inside only), for more flavour.
Add approx. 1L of filtered / alkaline water, and blend until the nuts are teeny tiny pieces.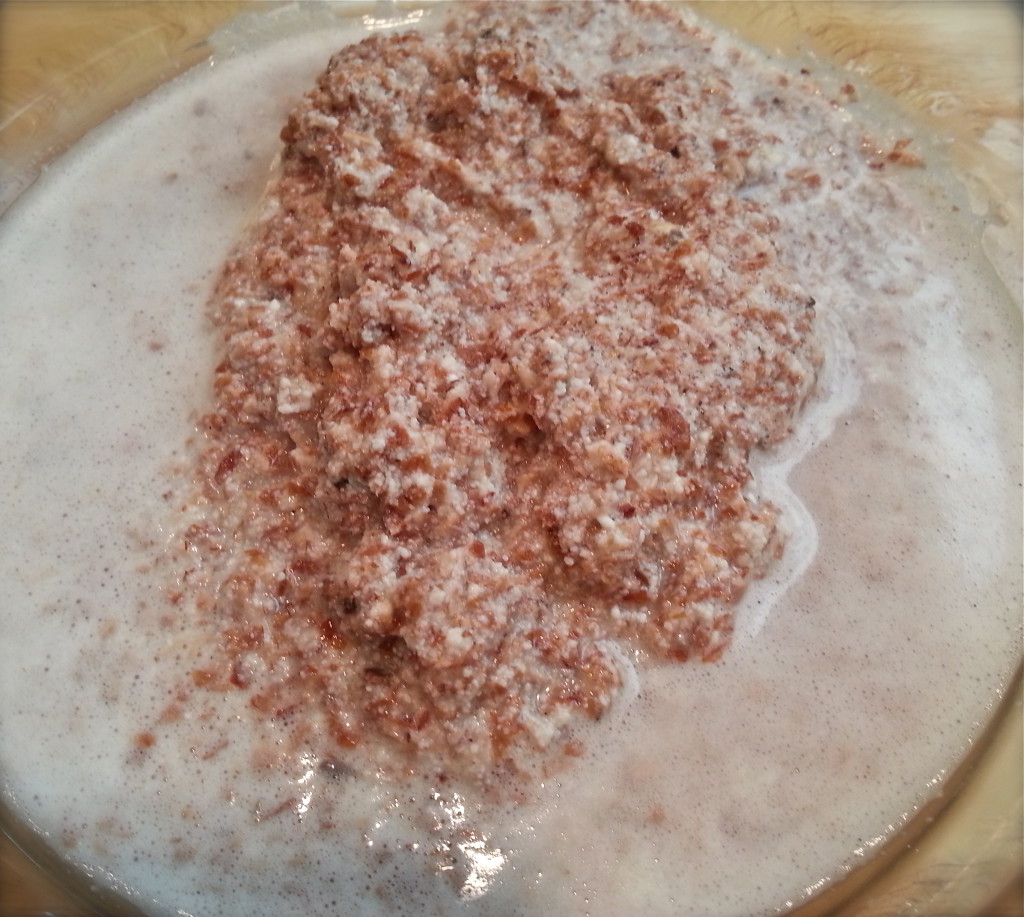 To strain you can use a nutmilk bag, a fresh pair of stockings, or a pasta strainer if the holes are fine enough and you don't mind little nutty floaters in your mylk.
Pour the mylk through the strainer of choice (whirl a fork around as you go if you are using the pasta strainer). Pouring more clean water over the blended nuts if desired.
Keep your milk in glass and cover. It lasts for 4-5 days.
Perfect for cereal, chia puddings, smoothies, shakes and cooking … anywhere you could use milk you can use Amazing Almond Mylk!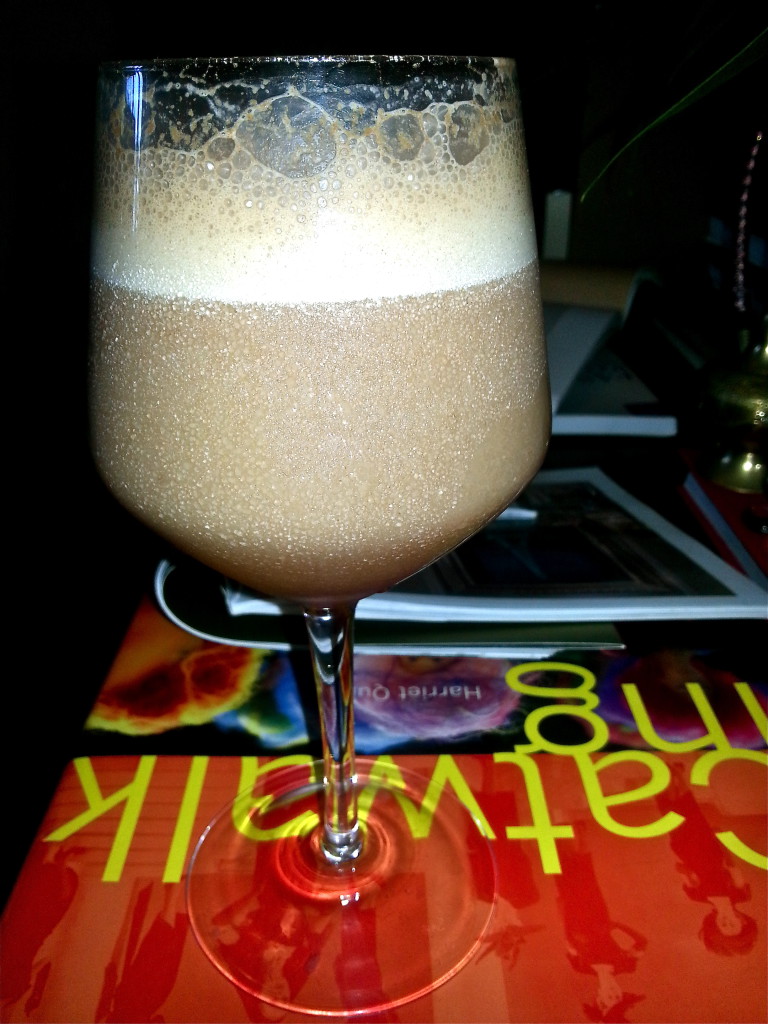 What to do with the left over pulp? MAKE RAW TREATS!
A favourite up-cycling of Stella's is using the pulp from almond, cashew or hazelnut mylk as the base for bliss balls or Dehydrated Double Choc Brownies!  YUM!
How do you up-cycle your nut pulp, StellaTribe?