An A-MUSE-ingly Berryliscious Dessert!
Another great way to use StellaNutella is in StellaBerry MuseCake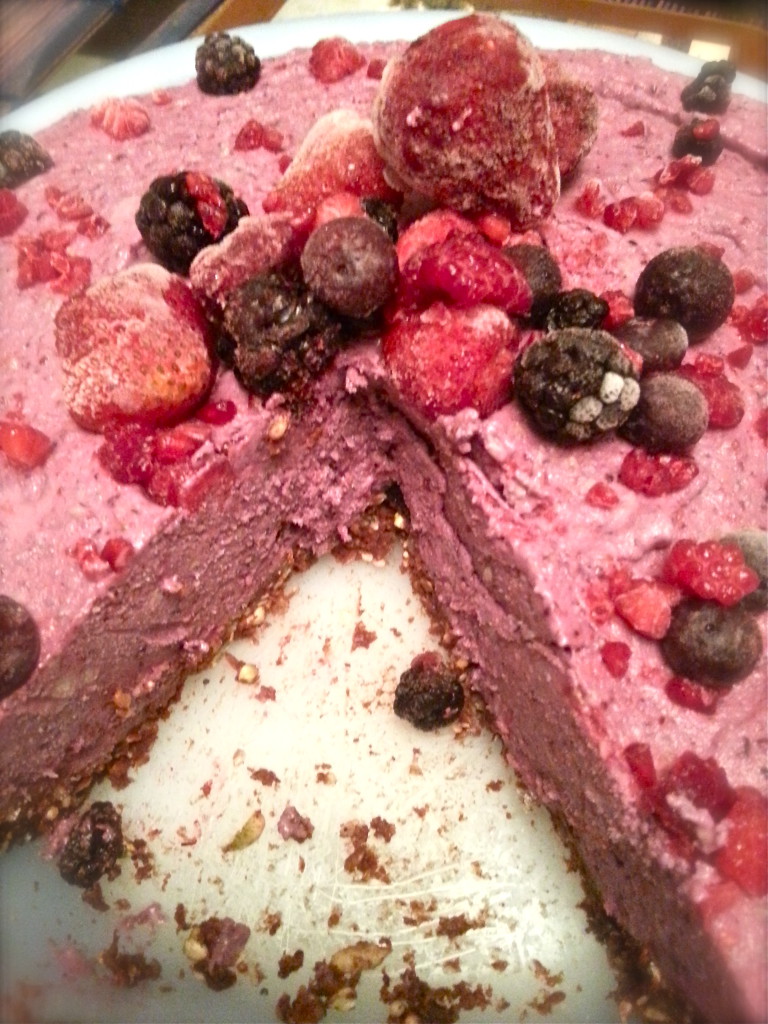 Base
1 cup of StellaNutella
1/4 cup of Organic Golden Flaxmeal
3 tbsp Agave nectar
1 cup of mixed raw organic grains & seeds (such as Pura Veda or Kapai Puku)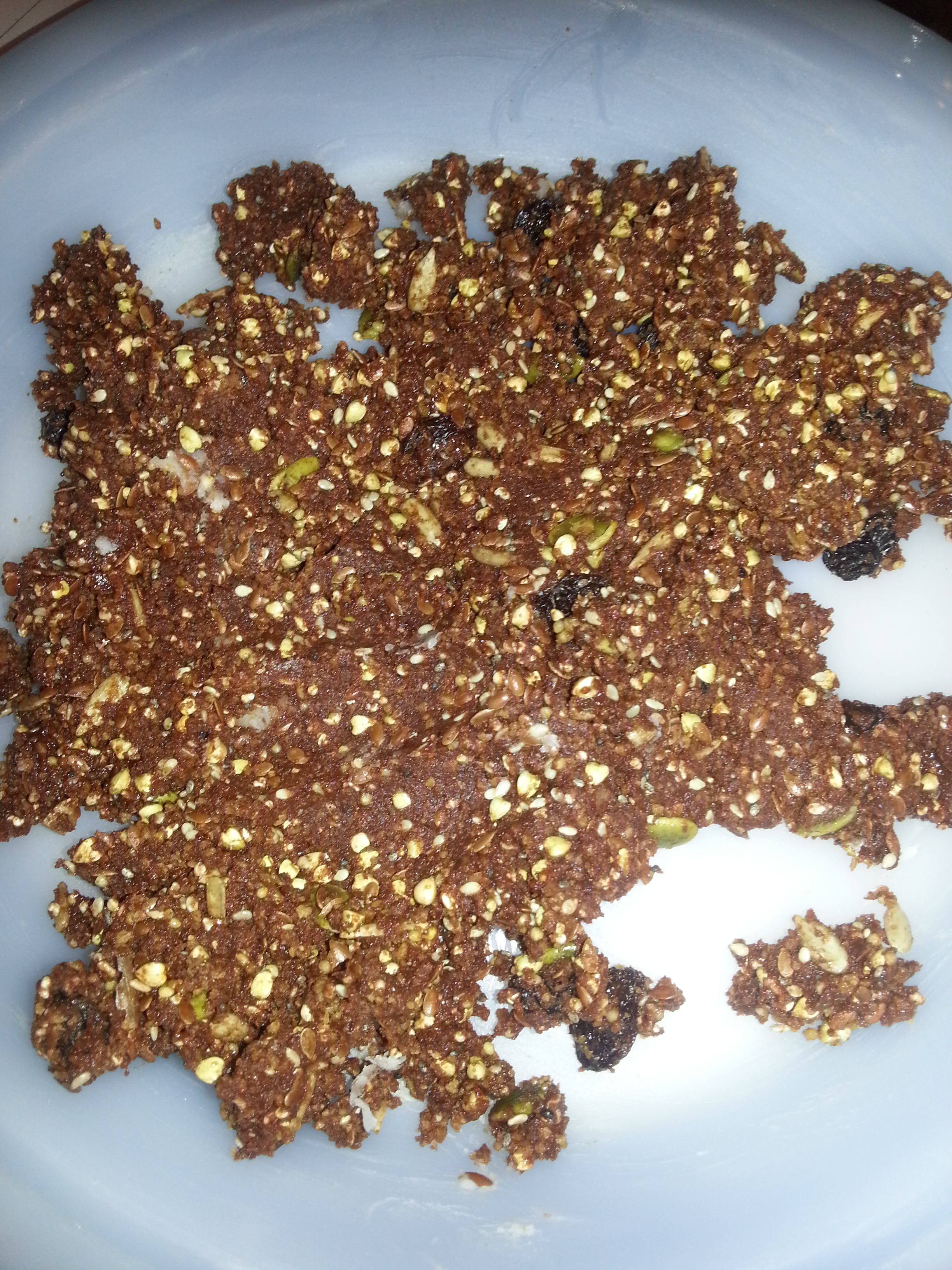 Mix this together lovingly with your clean, bare hands and form a dough like mixture.
In a glad wrap lined cake tin, pie dish or a spring form tin, firmly press the mixture to cover the base.
If you have enough slightly press the mixture up the sides as well.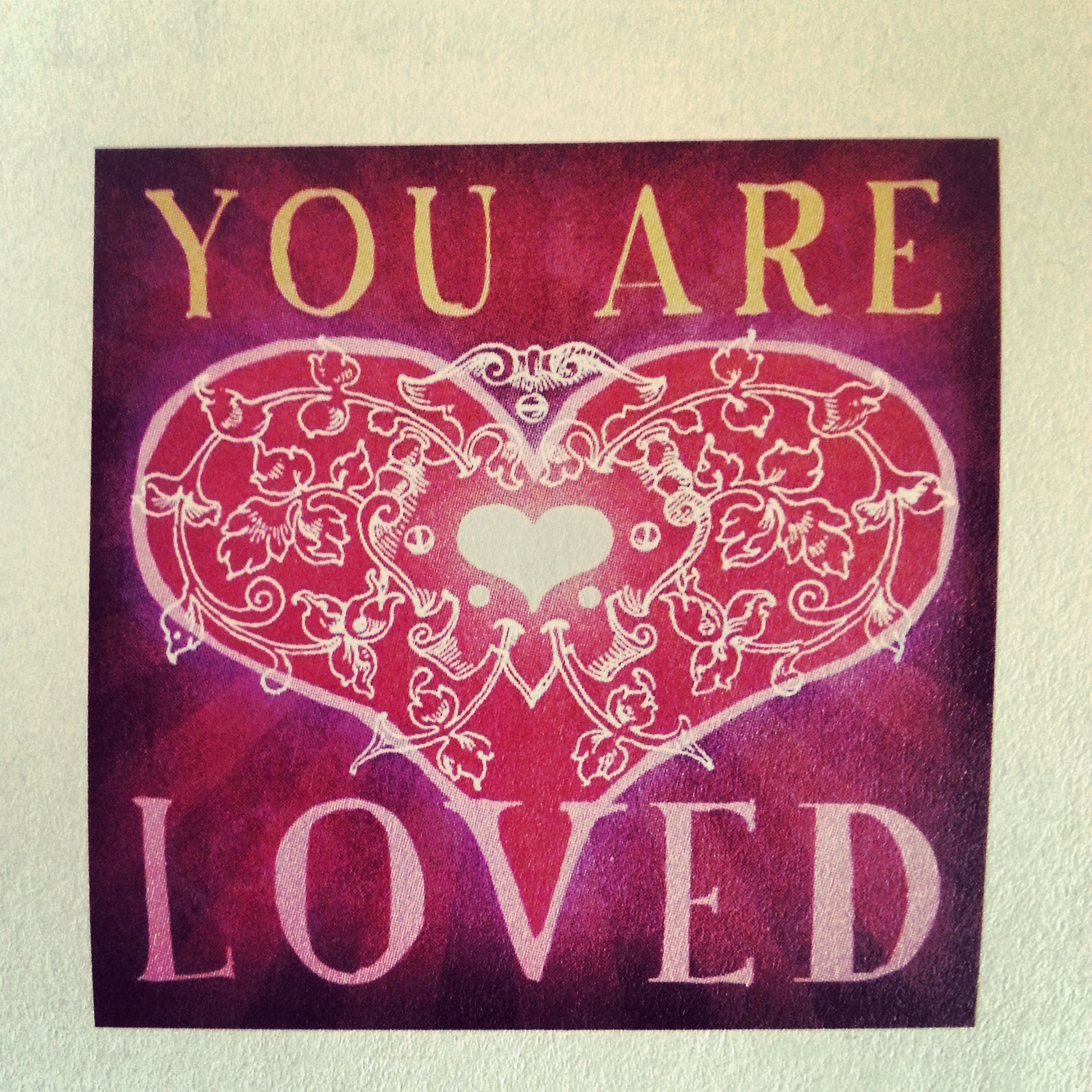 Berry Filling
2  1/2  cups of pre-soaked raw organic cashews (soaking nuts over night is great otherwise a few hours is fine)
3 cups of organic fresh mixed berries (these are seasonal so frozen berries will also work well)
1/2 cup of Agave nectar or Jarrah honey
1/4 cup of raw organic coconut oil (use the double boil technique we used in making StellaNutella if your coconut oil has solidified)
Mix the combined ingredients in a blender or food processor until a smooth creamy consistency is formed.
Pour the Berry Filling onto your base and place in the freezer to set over night.
If you prep your StellaBerry MuseCake in the morning it will be fabulously frozen by the evening and ready to serve for dessert.
Just remove it from the freezer and let it sit in room temperature for 10-15 minutes.
Decorate your cake with fresh berries for a beautifully fruity top!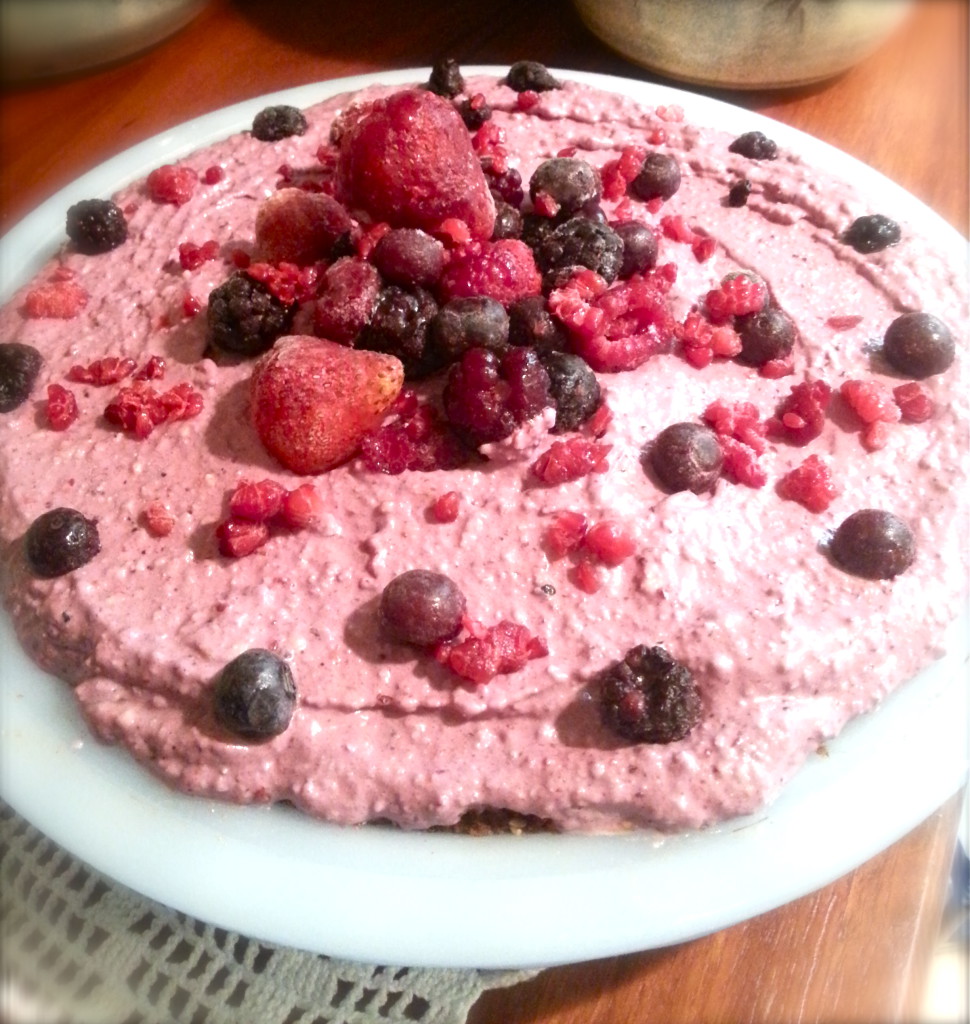 This gem makes a wonderful birthday or celebration cake.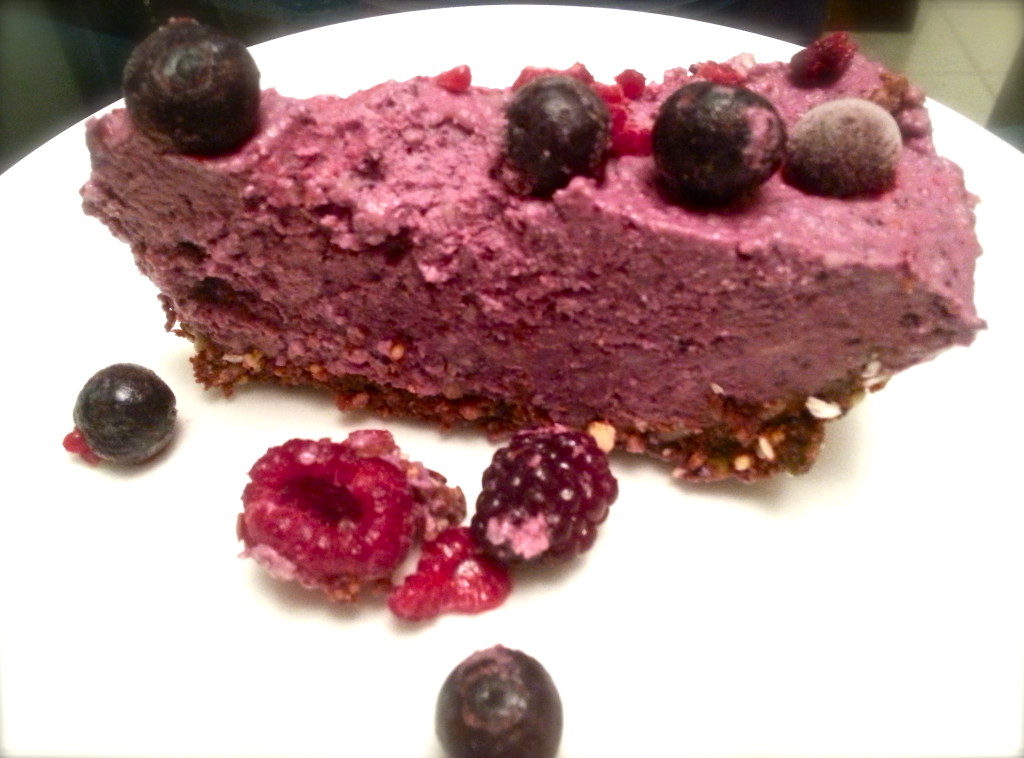 Whatever the occasion, slice her up and share the joy!
With Love, S*M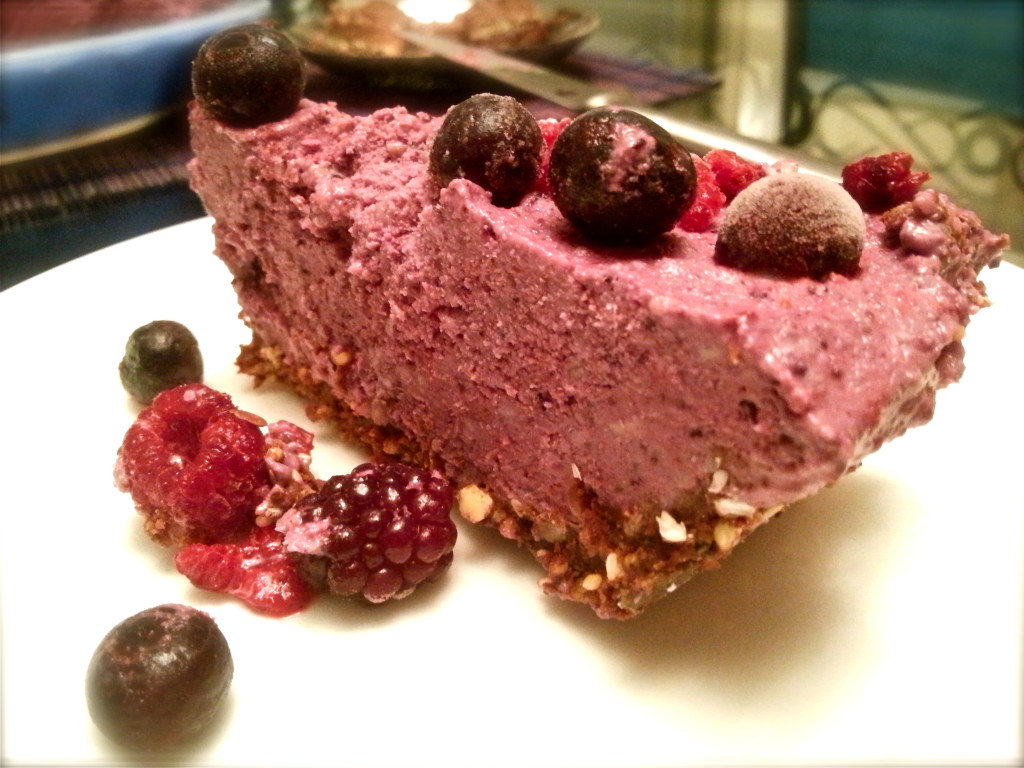 How will you share your StellaBerry MuseCake, StellaTribe?