Gift Yourself A Sacred Tantric Relationship & Life
The fusion of intuition and logic, of being and doing, of night and day, yin and yang – this is true sexual and spiritual harmony. At the core of the ancient sacred sexual practice itself is the doctrine of spiritual ecstasy and transcendence through LOVE. In it's purest form a sacred Tantric relationship contains the magical potential for sexual alchemy.
As body, heart and mind exchange the potent, divine energies of love, a weaving and blending together occurs which enable you and your beloved to rise above any difficulties or conflicts. Here, your love is transformative, each of you giving a precious gift to the other in a circle of continual exchange.
True sexual harmony, the perfect balance of feminine and masculine energies, is one of the key spiritual pursuits of Tantra. Potentially you can be all to each other; friend, sibling, parent, lover, inspiration and guide.
A relationship built on love and from love encourages ever lasting commitment to this consciousness. Strong enough to grow through many phases as you have evolved past previous mistakes and learned lessons from other relationships in your past.
You are both now at a place of openness, surrender, readiness of a different kind of experience. You are both wiling to welcome a more balanced approach to love and choose to accept the gift that Sacred Tantric relationship longs to offer you.
And if you are not currently in a relationship with another, you are and always will be first and foremost in the most important relationship of all; with yourself. Investing in your own sacred sexual / spiritual journey has the power to awaken and weave all that is you together to raise your own consciousness.
Start your practice with self or your beloved today with these videos I have made just for you;
TANTRA – SACRED SEXUALITY & SPIRITUALITY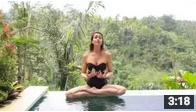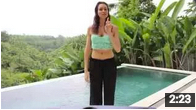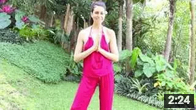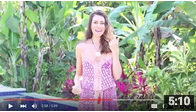 If this path and the videos above speak to you
Connect with me HERE to book a one-on-one StellaTantra session to learn ancient techniques of this sacred way of life that you can weave into your every day, your relationship with self and your beloved for an awakened sexual and spiritual connection to all.
For more details about Tantra Embodiment sessions with me CLICK HERE
May your journey be juicy & of pure Divine Love.
With Love, Elise / S*M