"Inner Beauty Doesn't Exist."
I say that inner beauty does not exist.
As an ex Miss Universe contestant I have experienced the beauty pageant phenomena first hand. I even wrote part of my masters thesis on Miss Universe's one chosen 'beauty' versus harnessing a collaborative female force to make a positive contribution. You may like to read that here. But this man takes 'beauty' to the extreme:
In the rules of the international contest, the girls don't have to be completely natural. They have to be beautiful. But where the beauty comes from doesn't matter.
Meet Osmel Sousa, president of the Miss Venezuela Organisation and the man behind the Venezuelan 'beautifying' machine; the Miss Venezuela Academy.
Venezuela is the most successful producer of international beauty queens. The most recent 2013 Miss Universe winner is Venezuelan, Gabriela Isler. Since the establishment of the international pageant, Venezuela has taken the crown seven times, and also currently hold the Guinness World Record for winning the Miss World competition more than any other country. One may think Venezuelan women are born looking like flawless beauty queens, in truth the international success of these pageant women is largely the result of the ambition and questionable mindset of one man and the power of his 'beauty' academy.
The country's leading plastic surgeon, Dr. Eduardo Krulig has worked with Sousa at the Academy for the last 10 years. Working on most of the contestants, with what he calls "small procedures" or as Sousa calls it, "a little retouching", though we would call major surgery; breast augmentation, waist reduction, and thigh-lipo sculpting. Striving to measure 36-24-36 inches or 90-60-90, contestants accept this surgery as a valid means of 'beautification' in order to be paraded and judged in this most prestigious of 'beauty' pageants.
Of the 26 contestants most will comply to undergo plastic surgery knowing it will give them the greatest chance to win, and it is all paid for by the Academy. They know they are judged on being 'beautiful', not on being natural. While this private 'beauty' Academy spends $130,000 per contestant, their investment is made back with profit once the pageant airs.
From surgery to "smile architecture", or "permanent make-up" as they like to call it, where the contestants gums are cut back to reveal more teeth and modifications for crooked teeth with composites are time savvy, inexpensive 'beautifying' ways gaining popularity at the Academy.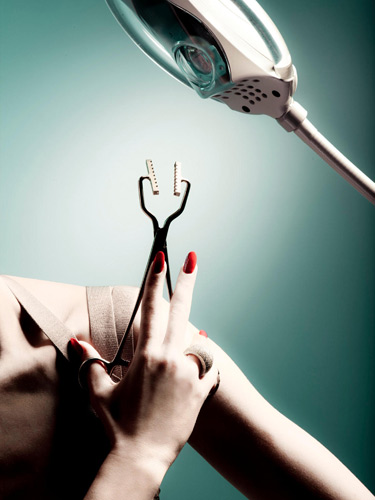 The seven month training program goes beyond posture, make-up and public speaking. The Misses go from surgery and "smile architecture" to an extreme, disciplined process to drop the extra kilo's that "the television camera will add", and tone their muscles so the lighting wont "pick up any flabby skin". During their 10 hour working day the contestants are made to run, lift weights, swim, stretch, hike and do yoga whilst said to live on a diet of tuna, leafy greens, and pineapple (the diuretic of choice). Weighed and measured daily, there isn't a nutritionist on the team to disapprove of this unbalanced regime.
Whilst committed to 'beauty' bootcamp, three months prior to competing the contestants are also trained to sing, dance and perform choreographed routines. Venezuela is the only country that has its contestants perform. But as the telecast of the pageant attests, with 80% of the country's TV viewers tuned in, the 'beautifying' machine is a lucrative success with the Academy bank balance sitting prettiest of all.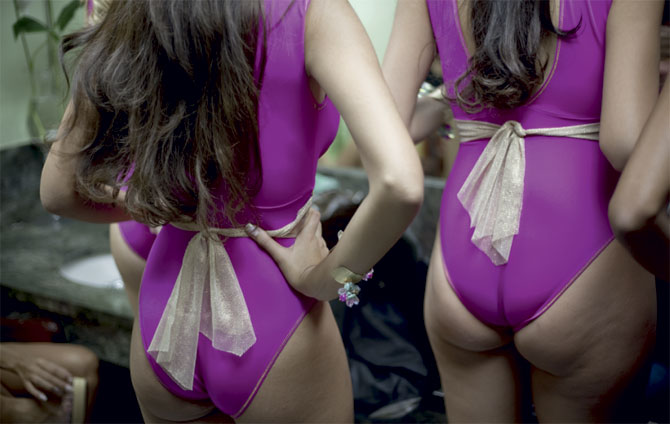 Paula Shugart, president of the Miss Universe Organization, once said, "I usually explain that Venezuela is to Miss Universe [what] Brazil is to the World Cup. Everyone always expects Brazil to do well and they are often the team [with] which others are compared. It's the same thing with Venezuela and Miss Universe."
The 'beauty' contest is a national sport in Venezuela, one of national pride, and there is no doubt the lives of these women are changed as a result of participating. They may go on to have careers in television, as reporters, models or actresses, even as successful politicians or mayor, as former Miss Universe Irene Saez became.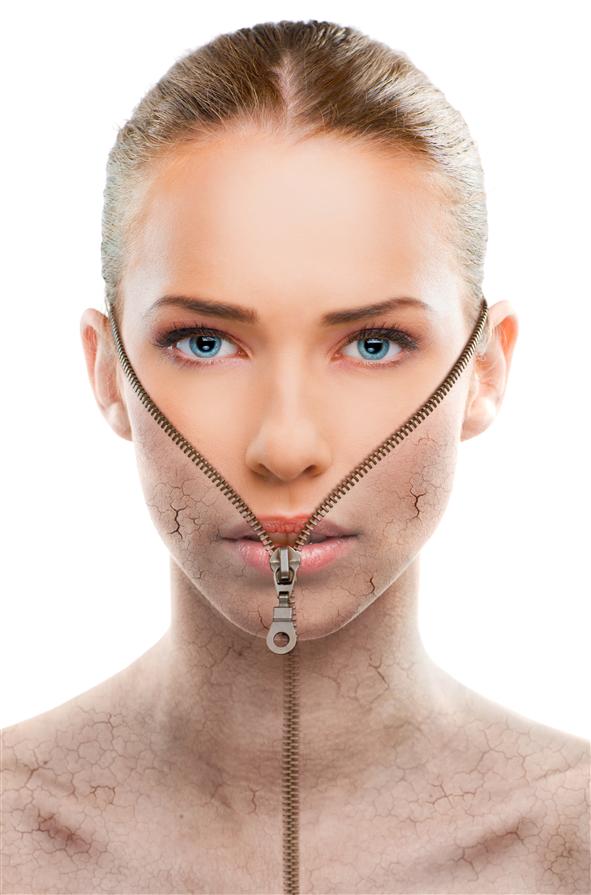 The perpetuation of this physical 'beauty' ideal only achieved under the knife and after detrimental rigour arguably deforms and disfigures the reality of beauty inside and out. The Venezuela Academy is a 'beautification' factory meets extremist bootcamp, pumping out cosmetically modified, malnourished 'pageantbots' (the beauty pageant robot) for what appears to be the realisation of ones mans twisted fantasy … to see the "huge scarcity of bust … easily fixed with surgery."
While it takes willing contestants to keep such a machine running, I can't help but wonder: if the beauty ideal was focused on 'beautifying' from the inside out; with nourishing foods, regular exercise and self-love as a start, what kind of  pageant could we have on our hands then? One filled with remarkable, naturally beautiful women I'd say.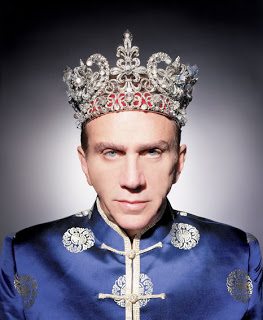 Sketch artist and dress maker turned 'beauty' obsessed King, Sousa has said he has never fallen in love, enjoys living alone and considers his contestants and bevy of specialists, make-up and hairdressers his family.
Beauty Obsession – Venezuela
ABC Australia
Distributed by Journeyman Pictures
What are your thoughts StellaTribe?
Is perfect beauty not from within?
Weight = thin. Height = 5'7+. Skin = fair. Lips = big. Hair = plenty of it. All part of Sousa's basic 'beauty' check list . What is 'beauty' to you?
Social standard manipulation, marketed perfection, augmented figures, … is this conformity beautification?
Someone send this man a copy of Naomi Wolf's The Beauty Myth and David Wolfe's Eating for Beauty for Christmas.
With Love, S*M